An important announcement from CREtech CEO, Michael Beckerman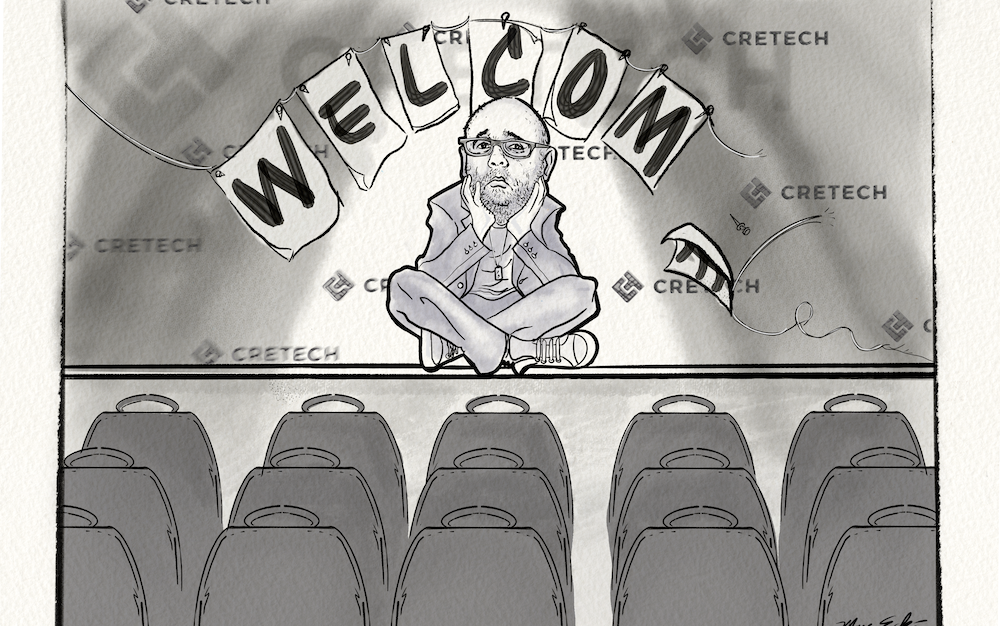 Current mood.
My dear friend Marc Ecko brilliantly captures my current mood with his illustration above. Thank you Marc for adding a bit of levity to an otherwise terribly serious situation.
At CREtech, everything we have built, worked for and strive to be is about one word... "community". For the past few years, we have worked tirelessly to build the largest community of real estate tech professionals and enthusiasts in the world.
A community is nothing without people and their well-being, both in business and more importantly, in life. While I personally have always lived by the motto "the show must go on", sadly in this case, in these times, it simply cannot. The well-being and health of people will ALWAYS take precedence over everything I do. Period. End of story.
So, it is with great disappointment that I announce to our CREtech community that we are cancelling our CREtech Austin event scheduled for April 22 and 23. It's just the right thing to do given the times we are living in. On the flip side, we are working hard to stage the event virtually on the same dates and with the same extraordinary content, networking opportunities and insights into the industry... so stay tuned on that. And, we have every intention of coming back to Austin in the spring of 2021!
As the eternal optimist, I am happy to report to our community that we are already well underway planning our BIGGEST annual event in New York scheduled for September 30 and October 1, 2020. To be held at the incredible Pier 36, registration for CREtech New York is now OPEN. I have no doubt that this conference WILL BE THE BEST REAL ESTATE TECH CONFERENCE EVER!
I hope you all remain safe and vigilant in listening to your local authorities so that we can all reconnect in New York City this fall. I look forward to seeing you all IN PERSON then!
-M
Michael Beckerman
CEO, CREtech