Bringing Stability to the Industry Through CRE Technology
Guest post by Daniel Levison, CCIM, SIOR, NAR, ACBR, GWA, CEO, CRE Holdings
Is the CRE industry in need of stability? Many industry professionals from developers, to brokers and lenders, feel the industry does need to stabilize and smooth out the extremes of previous historical cycles. CRE technology is one of the drivers in providing stability to the industry as a whole.
History has shown us that cycles in our industry typically run their course over approximately 10-year spans. I was recently told a story about one of the top international brokerage organizations engaging a well respected international think tank to look back at the past 75 years of real estate cycles. After several months of research and collaboration, leaders from this well-respected organization delivered their report. As the story goes they wheeled in almost 100 boxes of data to support their findings.  And findings where - "markets go up in years that end a three and down in years that end with an eight."
At least until 2018, that statistic has held true with some slight variations over my 40-year career. Although you won't find much argument that 2018 was another successful year for most of the CRE industry there were signs, particularly in some markets of a slow down.  
With the Federal Reserve poised to raise interest rates over the next few years, CRE professional will need to think outside the box to keep the good times rolling.
How Can CRE Technology Provide Stability?
First, we need to define stability. Stability, as defined by Webster's dictionary, is  - the strength to stand or endure. More specifically for CRE executives the ability to smooth out the inheritably cyclical nature of their profit and loss statement.
The reality is CRETech can be overwhelming if one tries to encompass it all under one umbrella. It is easier to digest if you think about CRE technology in four major components:
Proptech which

deals with software and technology for construction, building operational analysis and tenant relationships.

Fintech which deals with new software and technology for financial analysis.

Artificial intelligence (AI) which deals with data aggregation and interpretation of all the data we are continuously tracking.

Operational efficiency technologies (OET) that focus on streamlining and increasing productivity, cost savings and profitability through automation of back-office functions of commercial real estate businesses.
Each of these components can bring stability to our industry in different ways, although Proptech and OET's can immediately help to stabilize the CRE industries bottom line.
Property owners want their buildings to become "sticky."
What I mean by sticky is that they want tenants to make their decision on whether to renew based on the "environment and community" provided their workforce and not just on pure economics.
The explosion of Proptech applications dealing with building operational analysis and tenant relationships can allow property owners and managers to better understand how their clients (tenants) currently use and want to use their buildings.
Smart building technology has moved beyond the control of a building's heating and cooling and, now, through the use of sensors track tenants throughout the building helping owners and managers monitoring a building's envelope in new and tenant-centric ways. Technology has recently moved from compiling "big data" to finding better ways to make decisions using the data.
Smart building technology has also made significant advances in interpreting and analyzing collected data to give building owners and business owners information on how to improve workforce productivity.
These types of applications only scratch the surface of Proptech applications. CRETech , PropTech,and Builtworlds,are great sources if you want to stay in touch with the most recent advancements in CRE technology.
A few specific smart building software's to consider are Building Engines , HqO, Equiem,and Senseware.
Operating efficiency technologies (OET) have the ability to increase the productivity of back office, sales and marketing personnel allowing organizations to get more out of existing employees. And particularly with regard to back office staff, new SaaS technologies are allowing companies to get more accomplished without having to hire additional staff.  
Buildout,a leading CRE technology firm allows clients the ability to handle marketing functions internally that were once handled more expensively by 3rd party vendors. Products like Canva ,and SAWA(recently acquired by MailChimp) can also help bring marketing function in-house and provide economies of scale to help improve and stabilize the industries bottom line.
For CRE sales teams CRM's such as ReThinkCRE, APTO, ClientLook and RealNex can accomplish required administrative follow-up functions quicker, leaving them more time to work on personal relationship building.  
Based on the recent study DNA of CRE published by Buildout 41% of their respondents spent less than five hours a week on developing personal relationships. Selecting the right technology could easily double the amount of time available for what most CRE executives believe is the backbone of a successful CRE organization - developing personal relationships.
Some OET's have created back-office automation streamlining the process of tracking and paying commissions, referrals and expenses and bonuses.  CommissionTrac , Dealius,and Realcore are SaaS applications that automate back-office operations.
These SaaS programs were created to remove the headache from managing commissions and bookkeeping with excel spreadsheets. These new cloud-based platforms provide simple workflows and accounting journal entry automation for everything that happens after the deal closes.
A few solutions have created integrations with QuickBooks and other general ledger accounting systems. A few applications have taken it a step further and provide a platform, which accurately, simply and with complete transparency, provides the opportunity for landlords to pay commissions over the term.
OTT (over the term) commissions are a tremendous risk mitigator for building owners. If we want to talk about stability - how many owners can honestly say they have never paid a cash-out commission and the tenant didn't make it through the term of the lease.
As the previous managing broker of a mid-size brokerage firm in Atlanta, we encourage our agents to take OTT commissions. OTT commissions also have the ability to add stability to the brokerage side of our industry. I personally know dozens of agents in Atlanta that during the Great Recession who still had six figures coming in the door with OTT's even with new transaction volume all but drying up.
As a building owner and the managing broker, I personally have experienced how utilizing technology has impacted our businesses significantly in very positive ways.
In the State of Tech in the Broker Sector recently published by SIOR & CRETech -  51% of respondents stated that technology has impacted their business "a great deal" resulting in increased efficiency and business development."
CRE Technology Company
To find out how you can use technology to manage your individual receivables, commission plans, invoicing and distributions,  please sign up for the CommissionTrac blog and learn why Techstars Atlanta selected CommissionTrac as their first CRE application for their intense 90-day mentorship program joint-ventured with Cox Communications. Learn more about CommissionTrac and request a demo today.
About The Author: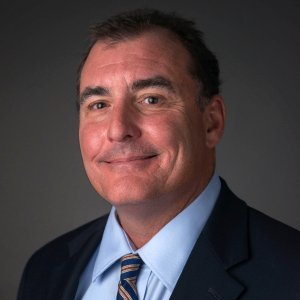 Daniel Levison CRE career expands nearly four decades with stints as a tenant and landlord representative and cofounder of several database and technology companies.
Through CRE Holdings Mr. Levison has cofounded Atlanta Investment Properties, Commercial Property Professionals, CommissionTrac, Sharedspace and ReStart320.
AIP purchases, manages and lease office and industrial properties, CPP was a full-service brokerage company, CommissionTrac is a cloud-based system designed to automate the back-office operations of the CRE brokerage company's, SharedSpace, is a coworking business focused on expanding in secondary cities throughout the southeast and ReStart320 is a 501C3 charity focused on reducing in downtown Atlanta.