Colliers International and Booqed Launch Flexible Workspace Solutions Partnership
Colliers International and Booqed

Adding flexible workspace value for clients within Asia's rapidly expanding market
Hong Kong/Singapore, 6 December 2018– Asia boasts the largest market of flexible workspace and growth globally and by 2022 will represent a larger market than the United States and  Europe combined. To provide occupiers in Hong Kong and Singapore access to greater value, speed and choice when selecting short-term flexible workspaces, Colliers is partnering with Booqed, a Colliers Proptech Accelerator Powered by Techstars company.
As partners, Colliers and Booqed – a marketplace for unique and flexible workspaces –  are responding to exploding demand from companies of all sizes who are looking to leverage the strategic benefits provided by flexible workspaces.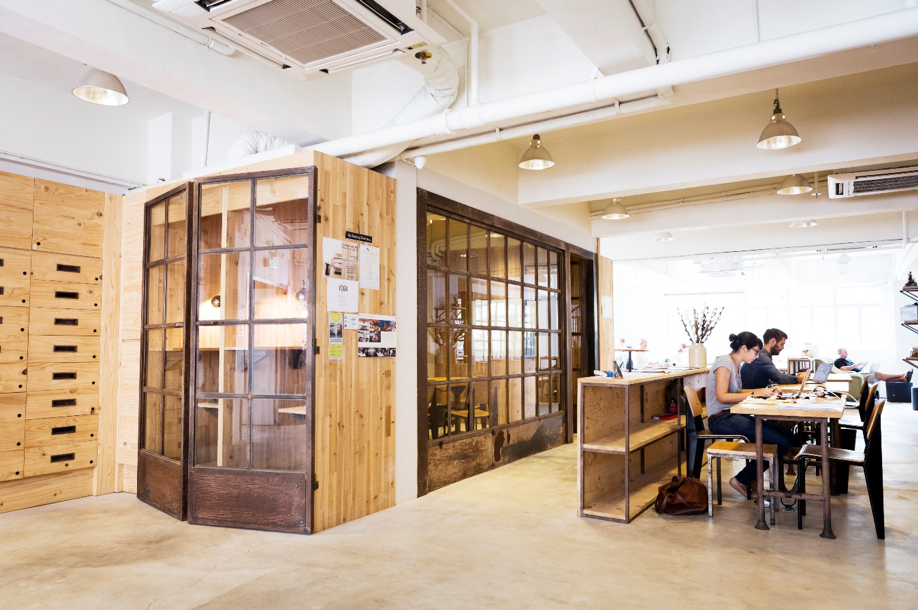 Co-working space in Hong Kong
Utilising Booqed's technology platform and services, partnerships with flexible workspace operators and short-term flexible workspace expertise, our leasing professionals in Hong Kong and Singapore can quickly and easily secure the best and most appropriate flexible workspaces in their respective markets for clients at competitive prices.
Sam Harvey-Jones, Managing Director of Occupier Services, Asia at Colliers International, commented: "This partnership on the back of the Colliers Proptech Accelerator program is a testament to Colliers' commitment to advancing proptech innovations and improving the real estate industry for our clients. Through our partnership with Booqed, we will be able to provide added value and service to our clients in flexible workspace options on top of our already best-in-class real estate platform."
"We are thrilled to partner with Colliers and bring new flexible workspace options to their clients," said David Wong,  CEO of Booqed. "There are significant strategic benefits to both companies, but at the end of the day, it will be the clients who benefit most. Co-working is here to stay.  This partnership will bring the best of Colliers, Booqed and our flexible workspace partners to companies looking to leverage this market evolution of office space usage," he continued.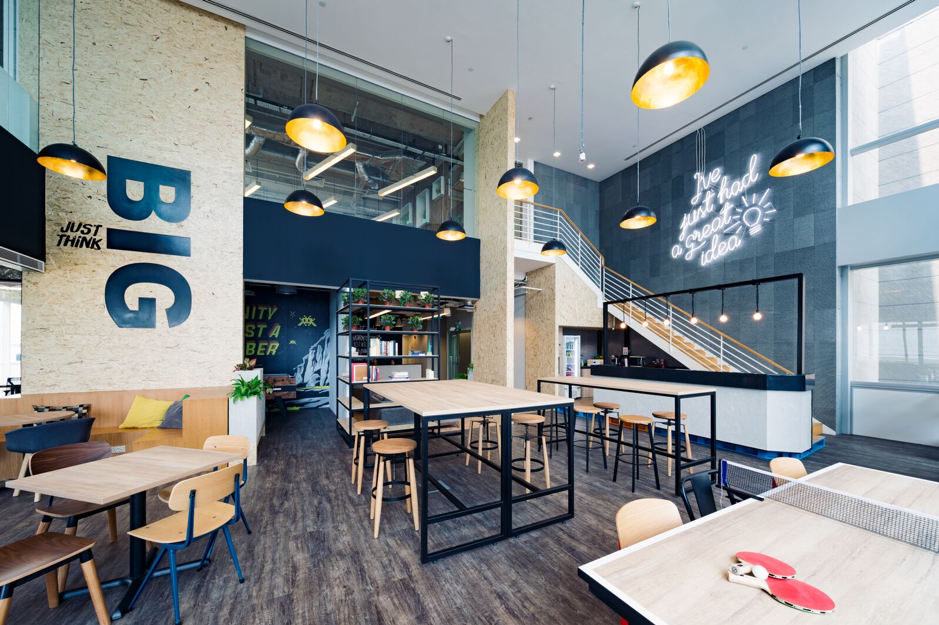 Co-working space in Singapore 
Media Enquiries:
For more information, contact:
Booqed                                                                       Colliers International
Adrian Heng                                                                Michelle Shao, Associate Director
Communications and Marketing                                Media & Content, Asia
adrian.heng@booqed.com                                        Michelle.Shao@colliers.com
+65 9750 7440                                                            +852 2822 0541
www.booqed.com                                                      www.colliers.com/asia
About Colliers International Group Inc.
Colliers InternationalGroup Inc. (NASDAQ: CIGI) (TSX: CIGI) is a top tier global real estate services and investment management company operating in 69 countries with a workforce of more than 13,000 professionals. Colliers is the fastest-growing publicly listed global real estate services and investment management company, with 2017 corporate revenues of $2.3 billion ($2.7 billion including affiliates). With an enterprising culture and significant employee ownership and control, Colliers professionals provide a full range of services to real estate occupiers, owners and investors worldwide, and through its investment management services platform, has more than $25 billion of assets under management from the world's most respected institutional real estate investors.
Colliers professionals think differently, share great ideas and offer thoughtful and innovative advice to accelerate the success of its clients. Colliers has been ranked among the top 100 global outsourcing firms by the International Association of Outsourcing Professionals for 13 consecutive years, more than any other real estate services firm. Colliers is ranked the number one property manager in the world by Commercial Property Executive for two years in a row.
Colliers is led by an experienced leadership team withsignificant equity ownership anda proven record of delivering more than 20% annualized returns for shareholders, over more than 20 years.
For the latest news from Colliers, visit our website or follow us on
About Booqed:
Booqed is a digital service platform for curated flexible business spaces with offices in Hong Kong, Shezhen and Singapore.  Established in July 2016, the company offers meeting rooms, hot desks, co-working, event, retail, pop-up and other spaces through its three products.  With venues currently available in Bali, Bangkok, Hong Kong, Kuala Lumpur, Shanghai, Shenzhen, Singapore, Taipei, and Jakarta. Other major Asia Pacific cities will be added next year.
Visit our website at: www.booqed.com
or follow us on Linkedin: www.linkedin.com/company/booqed