CREtech and Second Century Ventures Announce New Updates for CREtech Affordable Housing Initiative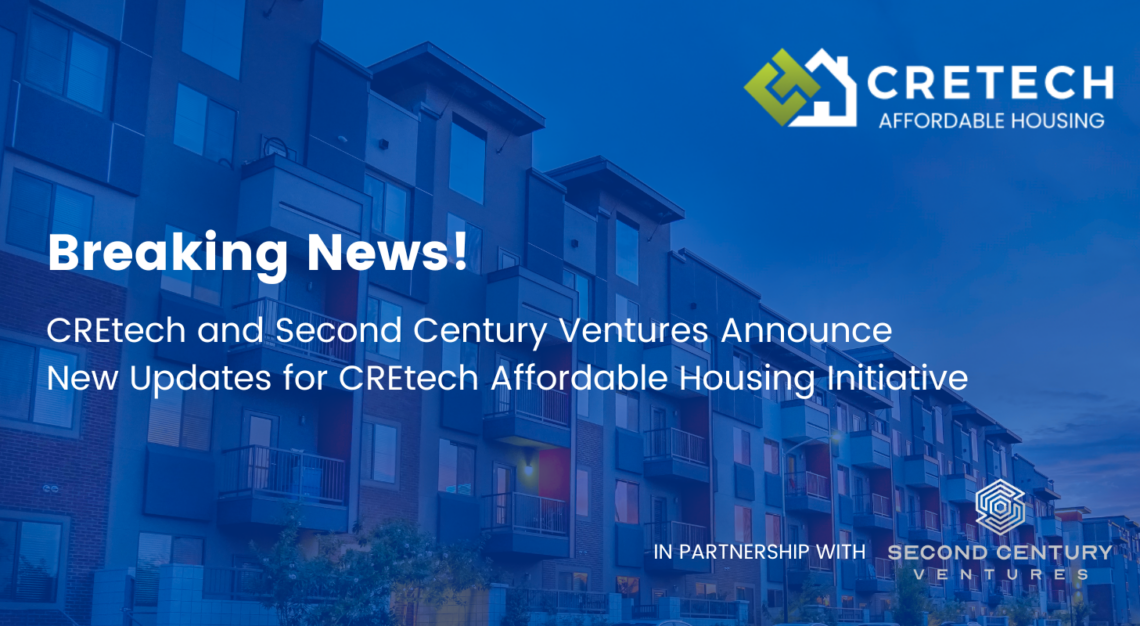 New York, NY (September 9, 2022) — CREtech, the largest international community of professionals devoted to technological innovation in the real estate sector, has announced new updates for CREtech Affordable Housing initiative in partnership with Second Century Ventures, one of the most respected and active PropTech investors in the industry.

The CREtech Affordable Housing initiative was launched earlier this year to raise awareness of technology's role in solving the affordable housing crisis and to be a comprehensive resource for professionals to discover startups, venture investors, thought-leaders and real estate companies leading the way in affordable housing tech investment.

New updates for the CREtech Affordable Housing include:
Briefs Newsletter:

Launching this September, Friday 9th, stay up to date with the latest affordable housing news, videos, podcast and more with our CREtech Affordable Housing Briefs newsletter every Friday.

Sign up here

.

Podcast Series:

Hear from experts in the field in our brand new podcast series devoted to educating and inspiring the real estate and tech industry to develop innovative technology solutions that will most effectively solve the housing affordability crisis.

Video Interviews

: Watch content from events, partner videos, podcasts, and more in our dedicated Affordable Housing Channel coming soon to CREtech's streaming platform,

CREtech+.

CREtech New York Affordable Housing Pavilion:

This year at

CREtech New York

, CREtech is offering 5 stages packed with world-class content including the all-NEW Affordable Housing Stage. The pavilion will feature content from experts in the field, and affordable housing tech solution providers discussing the technologies and data-driven insights that promote housing stability and affordability.
If your organization can help support the CREtech Affordable Housing initiative and would like more information on how to get involved, click here.
About CREtech
CREtech is Reimagining Real Estate. We are the largest international community of professionals devoted to technological innovation in the real estate sector. Our mission is to help the industry embrace, adopt, and future proof its businesses. Our streaming, live/virtual events, and consulting platform inspires the next generation of ideas, processes, and people to champion the world's largest asset class. Learn More: CREtech.com
About Second Century Ventures

Second Century Ventures (SCV), the strategic investment arm of the National Association of REALTORS®, is the most active global real estate technology fund. SCV helps scale its portfolio companies across the world's largest industries including real estate, financial services, banking, home services, and insurance. Second Century Ventures also operates the award-winning REACH technology growth program. Learn More: scv.vc