CREtech and SIOR Release Report on The State of Tech in the Brokerage Sector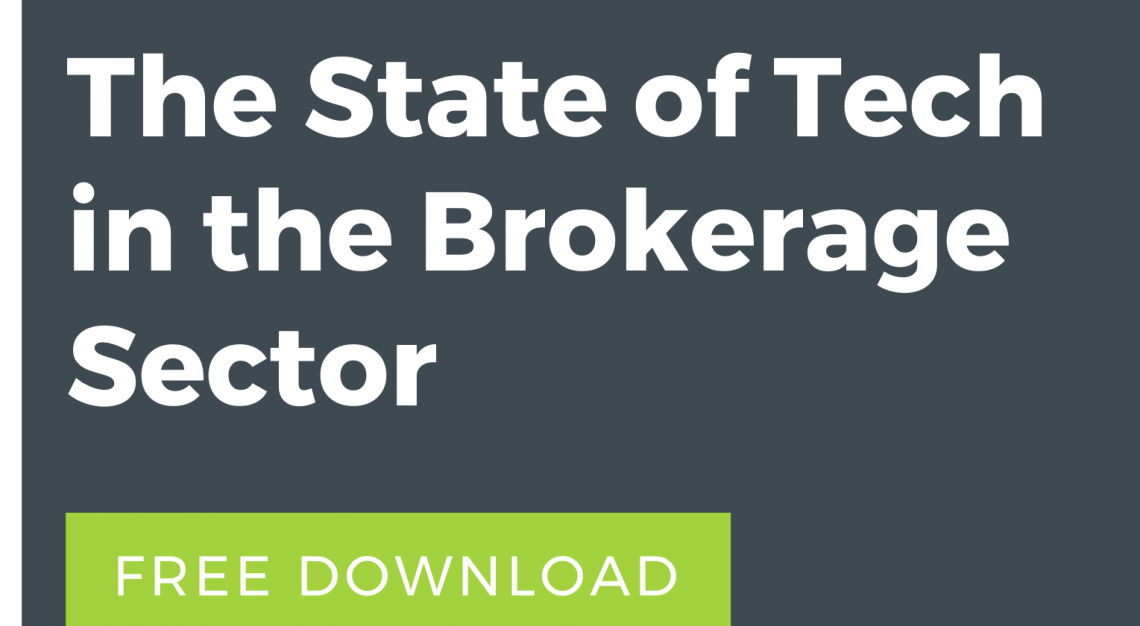 CREtech and SIOR surveyed over 5,000 brokers to determine key trends, challenges and opportunities in the commercial real estate brokerage sector
New York, NY (March 14, 2019) — CREtech (cretech.com), the largest event, data and content platform covering the commercial real estate tech industry, released an industry report in partnership with the Society of Industrial and Office Realtors® (SIOR) on "The State of Tech in the Brokerage Sector." The report, which is available for free download, reveals technology's implications on the brokerage sector.
CREtech and SIOR recently surveyed over 5,000 SIOR members and broker contacts to determine the key trends, current challenges, and future opportunities impacting the commercial real estate brokerage business. Since the start of 2019, the commercial real estate brokerage sector has been cautiously optimistic. As technology and startups enhance broker capabilities, worry remains that today's technologies and services could disrupt the brokerage business.
"The brokerage business is going through a once in a generation shift with the advent of Ai, virtual and augmented reality, and new marketplace technologies," according to Ashkán Zandieh, Chief Intelligence Officer at CREtech.  "Brokers are better equipped with more data and more exposure to enhance the brokerage experience and deliver faster results."
Robert Thornburgh, SIOR, 2019 SIOR President, reinforces that, "the commercial real estate industry is experiencing a period of massive disruption as a result of the tech sector, and embracing this rapidly changing landscape is critical for businesses to stay relevant. SIOR welcomes the opportunity to partner with CREtech and leverage the thought leadership of our global members for this important work. Staying nimble and adapting to this disruption will be vital for today's CRE professionals, while equally not losing sight of the personal touch that sustains our relationships."
According to the survey, the industry is experiencing never before seen shifts in broker sentiment, revealing their feelings on topics such as:
Priorities of tech product segments for business

Biggest challenges to adopting tech

Biggest threats to the brokerage sector

How brokerage firms can embrace tech better

Impact of tech investments in brokerage

However, this isn't a story about in high tide all boats float. There are certain segments of the industry that should be cautiously optimistic.
"Similar to the residential industry, there will be certain segments of the industry that will disseminate the broker altogether, through tech-enabled brokerages, fee compression, and peer-to-peer platforms," according Mr. Zandieh.
Survey respondents found value in how technology simplifies tasks and adds value, but believe technology still has room to grow in the commercial real estate industry. The report emphasizes that while embracing technology is important, true success depends on personal relationships and tech provides avenues to improve those relationships.
To download the report, click here.
Media Contact: Roger Mecca at pr@sior.com
About SIOR
The Society of Industrial and Office Realtors® (SIOR) represents the world's elite in industrial and office brokerage. SIORs are held to the highest standard by completing thorough requirements and adhering to the SIOR Code of Ethics. SIOR is more than a designation, it's a symbol of excellence. It's a reflection of a global network of more than 3,000 industry leaders driven by camaraderie and innovation. SIORs value the power that comes with building relationships and sharing ideas that are on the leading edge of the industry. They are the most trusted resource in commercial real estate.
For more information, visit sior.com.
About CREtech
CREtech is the largest event, data and content platform in the commercial real estate tech industry. The platform features the most well attended conferences in the industry, hand selected daily news, the largest directory of tech startups serving the industry and respected market research.
For more information, visit cretech.com.