CREtech+ Streaming Platform To Feature Michael Turner of Oxford Properties in "The Legends" Series Episode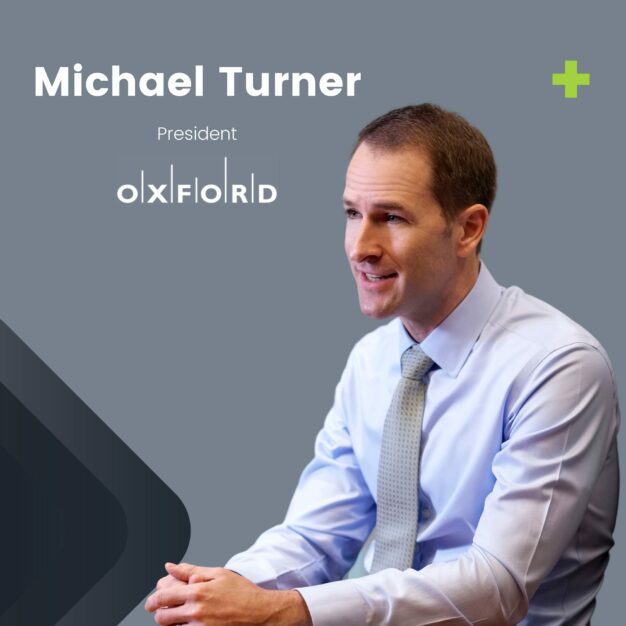 Michael Turner Selected As CREtech+ Legend For His Extraordinary Leadership And Contributions To The Commercial Real Estate Industry
New York, NY (March 22, 2021) — CREtech+, (www.plus.cretech.com), the video streaming platform devoted to innovation in the Built World, has announced that Michael Turner, President at Oxford Properties will be featured as a "Legend" in their exclusive new video series as part of the subscription service. The Legends Series will profile some of the most impactful real estate leaders in the history of the industry.  
Turner's presentation, "Following Curiosity: A Nonlinear Approach to CRE" will air on April 5 and reveal what he's most proud of as a leader, the challenges the industry is facing, and why it's important to follow your curiosity. Watch the trailer here. 
The Legends Series is a curated collection of original videos produced by the CREtech+ team to showcase industry titans who have made historic contributions to the real estate industry. The Legends share their personal experiences of building their careers and companies, as well as lessons learned along the way. Browse through the video collection to discover The Legend's core management philosophies, commitments to innovation and their dedication to giving back and making a difference in the lives of so many others. 
Michael Turner is the President of Oxford Properties Group. Oxford is a leading real estate investor, asset manager and business builder, with investments in offices, logistics, life sciences, retail, , multi-family hotels, and credit. Oxford's business comprises one of the world's premier global portfolios, operating out of 17 gateway markets in eight countries around the world, and invests across the risk spectrum. As President, Michael oversees Oxford's $60-billion of assets under management, which rises to $80 billion when Oxford's portfolio companies are included, directing growth and investment strategies to execute its mandate across a global platform. Michael leads a team of over 2,200 exceptional people who are committed to improving the cities and communities in which Oxford does business, while collectively helping to meet the pension promise of OMERS. 
Michael holds a Bachelor of Arts from the University of British Columbia, a Masters of Planning from Queen's University, a Masters of Finance from the University of Toronto and is a CFA charter holder. 
This rare and exclusive series only profiles twelve icons a year that the editorial team at CREtech+ carefully selects for truly memorable subscriber experiences. Subscribe to CREtech+ today for full access to the Legends Series.
About CREtech
CREtech is Reimagining Real Estate. We are the largest international community of professionals devoted to technological innovation in the real estate sector. Our mission is to help the industry embrace, adopt and future proof their businesses. Our intelligence, streaming,  event and consulting platform inspires the next generation of ideas, processes and people to champion the world's largest asset class.
Learn more about our brands including CREtech+, CREtech Consulting and CREtech Climate.
About Oxford Properties Group
Oxford Properties Group connects people to exceptional places, and is the owner, developer and manager of some of the world's best real estate assets. Established in 1960, it manages approximately $60 billion of assets across the globe on behalf of its co-owners and investment partners. Oxford's portfolio encompasses office, retail, industrial, hotels and multifamily residential and spans more than 100 million square feet in global gateway cities across four continents. A disciplined and thematic investor, Oxford invests in properties, portfolios, development sites, debt, securities and platforms across the risk-reward spectrum. With its global headquarters in Toronto, Oxford operates out of over 15 regional offices including New York, London, Luxembourg, Singapore and Sydney. Its long-term approach to real estate investment aligns Oxford's interests to its customers and the communities in which it operates. Oxford is the global real estate arm of OMERS, the AAA credit rated1 defined benefit pension plan for Ontario's municipal employees.
For more information on Oxford, visit www.oxfordproperties.com