essensys Appoints Brian Brown as VP of West Coast Business Development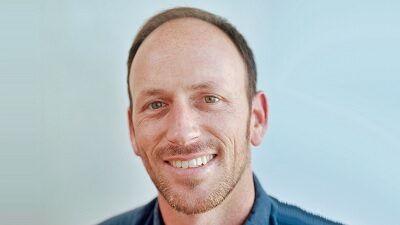 Head of Flex Workspace+ for Irvine Co. joins essensys
May 24, 2021 -- New York, NY – essensys, the leading global provider of software and technology to the flexible workspace industry, announces the appointment of Brian Brown as Vice President of their West Coast business development team.
Brian brings with him vast experience in asset management and delivering flexible office solutions. He most recently led Irvine Co.'s Flex Workspace+ offering across its 50 million square foot national office portfolio and previously served as Head of Real Estate and Business Development, West at Knotel. At essensys, Brian will provide strategic direction in helping West Coast landlords leverage software and technology to enable next generation flexible real estate solutions.
essensys' CEO North America, Jeremy Bernard, shared, "I'm very pleased to welcome Brian to the essensys team. He brings a depth of experience and knowledge from previous roles in managing millions of square feet of real estate and enabling flexible office solutions. Having worked on the landlord, brokerage and flexible side of the industry, he's uniquely positioned to understand the challenges and needs of the customers we serve and their tenants."
Brian commented, "It is a very dynamic time for the office sector. The days of static occupancy are over. Companies large and small are accelerating the incorporation of flex into their real estate strategy and focusing on the employee experience, both in office and remote. Core to a landlord's or operator's ability to deliver a high-quality experience is the technology behind it. Engagement, scalability, security, and speed are critically important.
That is why I'm so excited to join essensys. With over 15 years of experience solving the unique challenges of flexible workspace, its software and technology hit the nail on the head in terms of setting up, operating and scaling workspaces securely and seamlessly."
About essensys plc
Established in 2006, essensys is the world's leading provider of software-as-a-service and technology to the flexible real estate industry. We empower ambitious workspace providers to meet the growing demand for flexible workspace solutions. Our secure, all-in-one platform delivers digital infrastructure, effective space setup, seamless operations, and mobile-first occupier interactions. It enables friction-free in-building experiences, instant control over processes, technology, and occupier services, as well as clear visibility into space and service utilization.