FUTURE PropTech 2020 Rescheduled to 28 & 29 October 2020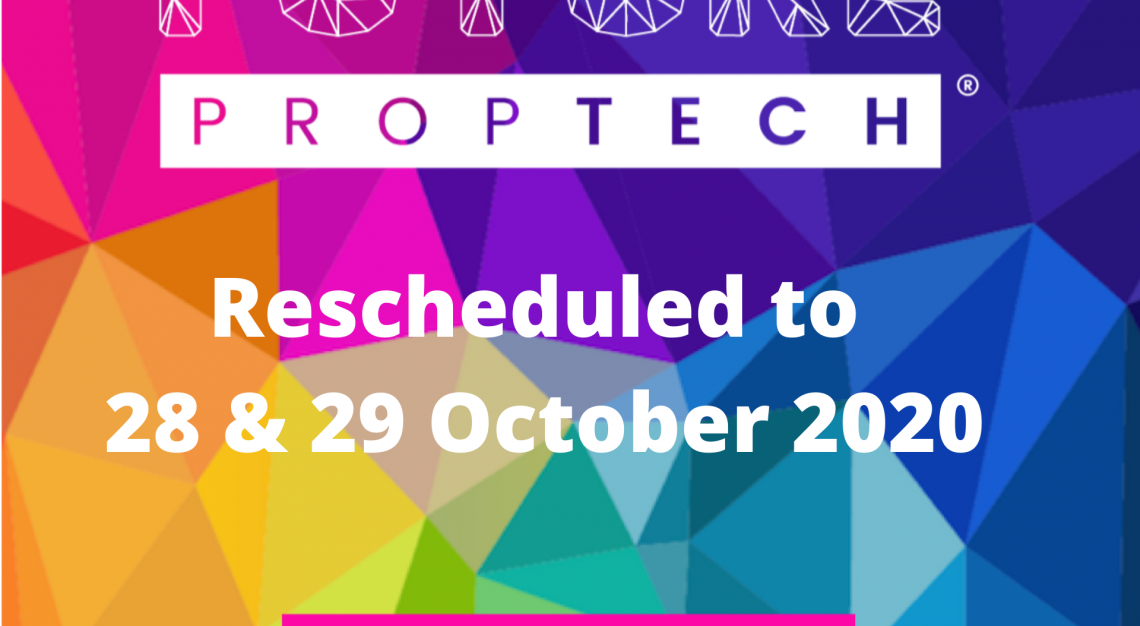 London (20 March 2020) - Due to the global COVID-19 pandemic, FUTURE PropTech 2020, part of the World's number one real estate technology event series, has been rescheduled to 28 & 29 October. It will continue to take place at Magazine London.
"The well-being and safety of our community will always be our number one priority so postponing the event was ultimately the right decision to make," stated Gary Chimwa, Founder & MD of FUTURE PropTech. "We believe that the new October dates will present the best opportunity for all our delegates from around the world to reconnect and share their unique challenges and solutions given the new business environment we are all experiencing. Over the next few months our team will focus on including newer and more relevant content to our already impressive agenda & speaker line-up and we remain committed to staging the best conference we have ever produced at FUTURE PropTech," Chimwa concluded.
Michael Beckerman, CEO, CREtech added, "These are indeed very challenging times not only for our young industry, but for the entire real estate sector at large. We at FUTURE PropTech and CREtech are committed to helping lead our industry through these uncharted waters. Our organization remains unwavering in our conviction that technology and innovation must be embraced by every real estate professional and organization, now more than ever, as a way of future-proofing itself in times of great uncertainty. While it's clearly not business as usual for the foreseeable future, the show must and will go on at our events in New York and London this Fall!"
All delegate tickets, exhibition stands and sponsorship packages will remain valid for these new dates. If you have any queries, please contact us on marianne@futureproptech.co.uk.
About FUTURE PropTech
FUTURE PropTech is part of the World's largest event series dedicated to real estate technology. Doubling in size every year since our launch, we have moved the conversation forward and shaped the future of the growing proptech industry. Join over 2,500 institutional investors, real estate private equity, fund managers, property developers, construction firms, facilities & property managers, surveyors, brokers and VC's at the 6th annual event in London on 28-29 October.
FUTURE PropTech is owned by CREtech, the premier global events, research and thought leadership organization devoted to innovation in the built world. CREtech's flagship two-day conference will take place in New York on September 30 - October 1.