HEYDAY CLOSES SERIES A FUNDRAISE WITH OVER $8 MILLION RAISED AS PART OF NATIONAL EXPANSION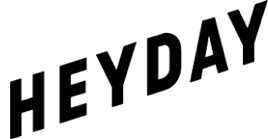 Investment led by Fifth Wall Ventures, Lerer Hippeau, M3 & others to expand locations nationwide
New York, NY - (November 13, 2018) – Heyday, the top-rated facial shop disrupting the skincare industry and redefining self-care with its six locations across New York and Los Angeles,successfully closes its Series A funding by raising $8 million in capital.
Spearheaded by Fifth Wall Ventures (ClassPass, Lime, Cotopaxi), Series A funding for the self-care brand includes participation from existing investors such as Lerer Hippeau(Casper, Glossier, Allbirds) and Brainchild Funding (Onomie, The Arrivals) in addition to welcoming new investors to the fold with the addition of M3 Ventures (Van Leeuwen, Carbon38, Rumble Boxing) and CircleUp (Hum, Supergoop!, Kosas).
The fundraise will notably finance further brick-and-mortar expansion for Heyday in California while continuing to build in New York. Additionally, it will foster organizational structure investments, including key new team member hires to build on an already-established team of 200+ across shops and a central support headquarters in New York.
"We're very excited to announce the close of our Series A investment round. We've seen unparalleled enthusiasm from a group of thoughtful investors whose influence and talents will be indispensable to our further growth. California is a large and important market where, like New York, people prioritize self-care. We look forward to strategically expanding within both markets and executing on our high-quality in-shop experience and unparalleled service standards that change the lives of our clients with both short- and long-term benefits," said Heyday CEO and Co-Founder Adam Ross.
Outside of physical outposts, Heyday is creating a digital and e-commerce platform to greatly improve and personalize their consumer's digital experience and skincare solutions. Though Heyday's services are experiential in-shop, the business has exemplified it is truly omnichannel, with a customer journey that starts online (98% of Heyday customers book online) and continues online after the treatment with hyper-attention to their customers' needs. Heyday's unprecedented Facial Record (accounting for 200,000+ facials since opening) offers an unparalleled high-level view of skincare trends across clients nationally, in addition to targeted treatment-to-treatment counsel for guests - changing how customers receive recommendations for real, personalized results. The brand's digital and physical expansion, data-informed customer care, and the experienced team were all important factors in the investment from Fifth Wall's retail-focused division, which focuses in on the firm's vision of connecting the Built World's largest retail owners and operators with pioneering digitally native entrepreneurs moving into omnichannel business models.
"We are in the midst of a significant shift in the retail industry, where marquee brands are moving from digitally native to an omnichannel model. We believe the team at Heyday is offering the best experience across both digital and physical touchpoints, and we are thrilled to partner with them to help navigate this complex process and position them for success," stated Kevin Campos, Principal at Fifth Wall, who will also be joining Heyday's board of directors.
"This round allows us to really invest in the infrastructure to better deliver on our mission of personalizing skincare to create a positive impact in people's lives – of both our incredible team and the clients we touch daily," said Heyday CBO and Co-Founder, Michael Pollak.
Additionally, the Heyday team has recently welcomed a new Chief of Operations, Ashley Peterson, who previously served as the VP of Experience at Sweetgreen where she helped build the business from a small regional brand with under 20 doors to a national business with almost 100 doors, doubling growth year-over-year. Within her role, she worked side by side with her team to truly understand the fundamentals of the business and solve the right problems, across operations services, human resources, customer experience, and strategy and insights. She is now bringing this strategic approach to the forefront at Heyday and replicating success in their bi-coastal expansion.
"Heyday embodies the perfect formula for winning over the modern consumer. They have a maniacal focus on creating the best possible customer experience -- bridging physical and digital, and revolutionizing the way we think about skincare," said Ben Lerer, Managing Partner of Lerer Hippeau. "It's no surprise their growth trajectory has been so stellar and I look forward to following their continued success and brand evolution."
Founded in 2015 by Adam Ross and Michael Pollak, Heyday stands out as a groundbreaking skincare disruptor. Recognizing a void in the marketplace, Heyday is known for their personalized facials, expert advice, and highly-curated product selection. Heyday and their expert team of skin therapists (currently employing 150+licensed estheticians) are invested in education, changing the way people engage with skincare and taking the confusion and exclusivity out of facials in an affordable, accessible and high-design set of brick-and-mortar locations. Providing "expert skincare with a human touch," Heyday has streamlined the entire facial process, making high-quality skincare treatments accessible to everyone at a competitive price while gaining long-term, cumulative benefits of taking care of your skin. Heyday currently operates five popular shops in NYC and has just opened their sixth shop in Los Angeles.
To date, Heyday has earned accolades such as "Best Facial in New York" by New York Magazineand a spot amongst the top-ranked Spa/Salon destinations on Yelp.
For more information and updates please visit www.heydayskincare.com.
Media contacts:
Heyday / Heyday@azionepr.com
Fifth Wall / fifthwall@theoutcastagency.com; bassett@fifthwall.vc
About Heyday:
Heydayutilizes the power of expert advice and human touch, offering fully customized facial treatments to change the way people engage with skincare to create a positive impact in people's lives. Operating five locations in New York City and a newly opened shop in LA, Heyday is the ultimate skincare and self-care destination for the modern consumer. Designed with an urban, semi-private layout, Heyday houses licensed Skin Therapists who encourage clients to ask questions and then provide actionable advice during the signature 30, 50 or 75 Minute Facials. Additionally, Heyday's extensive Facial Record (accounting for 200,000+ facials since opening) tracks all facial information, providing both treatment-to-treatment counsel for guests as well as a high-level view of skincare trends across all clients in a way that is unparalleled in the industry. With the belief that the facial shouldn't end when leaving a Heyday shop, the brand is poised to unveil a new e-commerce platform to give clients visiting the Heyday online shop solutions unlike any other skincare brand on the market.
About Fifth Wall:
Fifth Wall is the largest venture capital firm focused on innovation for the Built World. Fifth Wall is connecting the world's largest owners and operators of real estate and retail with the entrepreneurs and technology innovators redefining how the world interacts with its physical environment, including pioneering digitally native entrepreneurs moving into omnichannel business models. With $265M in assets under management, Fifth Wall is backed by Macerich, CBRE, Lennar, Hines, Equity Residential, Prologis, Host Hotels, and Lowe's Home Improvement. Fifth Wall invests in businesses from all sectors of the Built World, including retail, industrial, hospitality, multi-family, homebuilding, office, and brokerage. In addition to capital, Fifth Wall structures strategic real estate partnerships that accelerate the growth of its portfolio companies. For more information on Fifth Wall and its partners, visit https://fifthwall.vc.