In Case You Missed It, Read Highlights from CREtech Talks: Fully Automated Multifamily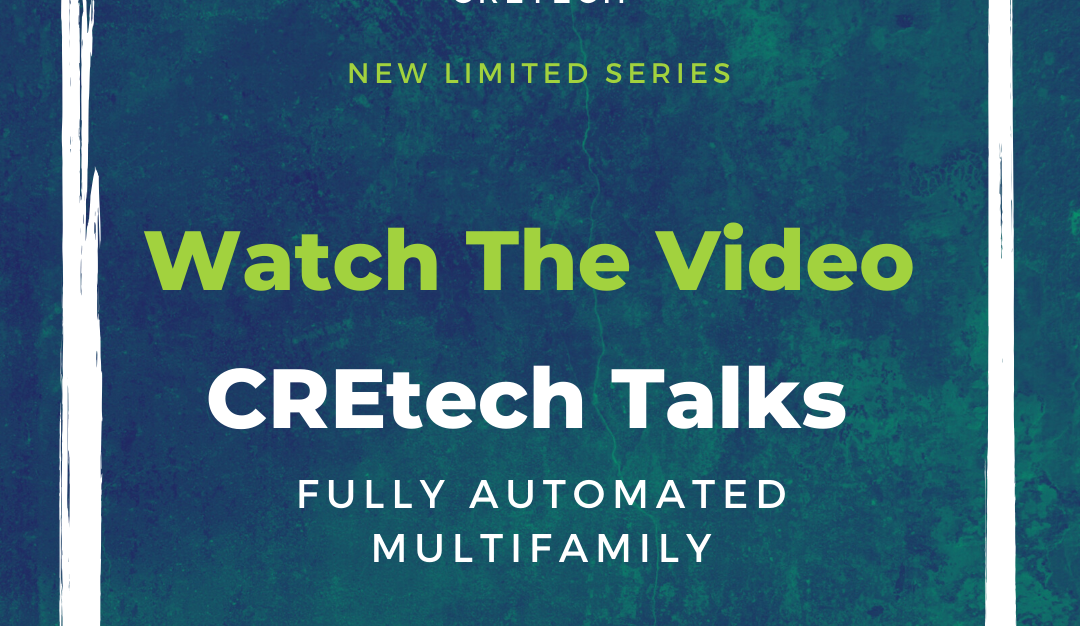 The multifamily sector has been on a rapid path of growth and expansion over the past several years. However, with the current pandemic disrupting occupancy, it's no longer business as usual.  A true black swan event in modern economic history, today's leaders in multifamily real estate are rethinking and transforming their approach and strategies in today's economic environment.
In a recent CREtech Talks, Fully Automated Multifamily, five of the most innovative leaders in multifamily real estate, Sarah Yaussi, of NMHC, Louis Schotsky of Navitas Capital, Matt Hoffman of HousingTech Ventures, Darren Wesemann of Berkadia and Karen Hollinger of AvalonBay shared their near and long term perspectives on the impact of the pandemic, innovative solutions and technologies to adapt to new industry standards, and must-have solutions in today's environment. The session was hosted by Ashkan Zandieh, Chief Intelligence Officer at CREtech.
When the need is great and you need to get leases across the goal line you figure about a way, according to Hollinger.  
In the wake of the pandemic, real estate multifamily owners, of all kinds, needed to adjust and pivot in order to succeed.
"We were in a little bit better position because we had started this journey to self-service, digitization of everything, probably five years ago," according to Hollinger.
The move to digital has helped companies like AvalonBay with online payables reaching approximately north of 95%.  Additionally, the digital transformation process has put companies, like Avalon in the driver seat when it comes to technological adoption of virtual tours, self-guided Facebook tours, artificial intelligence, and others. 
And the outcome of "digitization of everything" has greatly impacted the high touch world of leasing and touring in multifamily.  
"This crisis has magnified the need to automate things that have historically required physical interactions," according to Wesemann.  "Thankfully, the last few years of startups and innovations and a lot of thought has gone into some of that plumbing."
While the technology may have been available the past several years, the quarantine has helped in the cultural acceptance of technology in real estate according to the panel.  
However, not all real estate is created equally, especially as it pertains to the asset class, the sophistication of management, and price elasticity.  
"I think that we're also going to see some severe market segmentation across class A, B, and C (assets)," according to Hoffman.  "I do think there is going to be a slower adoption rate in the natural occurring affordable housing market and also the subsidized."
Throughout the conversation, the panel discussed a wide range of topics, however, one topic that sparked a lot of interest was companies in the alternative payment and security sector.  
"There are a variety of business models evolving in that space (alternative security)," according to Schotsky.  "As COVID hit, a number of existing players in that space really started focusing on, effectively on, payment plans for their residents."  
Overall, the time may have arrived for innovation in multifamily real estate, according to the panel. Many of today's must-have technologies, such as digital leasing and alternative sources of payment to tech-enabled processes and self-guided tours, are starting to become standards for many owners and managers.  And while many of these leading technologies have been around for several years, tenant depend has been driving the push towards digitalization and the recent pandemic has put a spotlight on future opportunities in a massive multi-billion dollar industry.