In Case You Missed It, Read the Highlights from CREtech Talks: The Evolving Dynamics of Ecommerce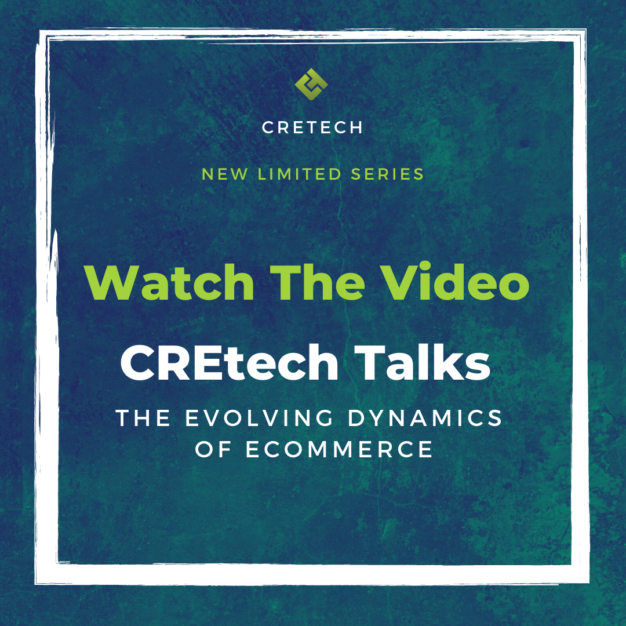 In the post-pandemic era of commercial real estate, the industrial real estate sector may be the most disrupted, yet opportunistic. A true black swan event in modern economic history, today's leaders in industrial real estate have rethought and transformed their approach and strategies in today's economic environment.
In a recent CREtech Talks, The Evolving Dynamics of Ecommerce, four industrial real estate experts, Geoffrey Kasselman of CRG, Will O'Donnell of Prologis Ventures, Jay Todisco of Ware Malcomb, and Rich Thompson of JLL shared their near and long term perspectives on the impact of the pandemic and innovative solutions and technologies they are using to succeed in today's economic environment.
"Retail was already reeling before COVID came.  Some retailers were pivoting to the new digital world, but many weren't or were slow or ineffective in doing so," according to Kasselman. 
However, the pandemic has accelerated many of the well-documented struggles of retail.  While consumers that were already comfortable with e-commerce have doubled down, according to Kasselman, "their orders are bigger and more frequent."
While the pandemic has taken its toll on retailers that did not have an e-commerce presence, retail's decline may provide an opportunity for industrial and retail-based companies.
According to data by Prologis, electronics & appliances in e-commerce has a 33% share of revenue, while sporting goods and diversified retail represents, 28% and 27% share of revenue, respectively.
However, what becomes even more interesting is that "with every 100 bps of share shift from bricks & mortar to e-commerce, that translates to 47 million square feet of net demand for industrial real estate in the United States," according to O'Donnell.
And according to Thompson, at the end of 2019, e-commerce was 11.1% of total retail sales in the United States, so it has a tone of runway.
While the panel had deep conversations regarding market trends at the intersection of retail and industrial real estate, from a design perspective, buildings are being built more mainstream, and not the unusual L-shaped buildings and odd square footages, according to Todisco.  "That's an important trend because these buildings have to have a life that continues to evolve as the market evolves."
As it relates to the overall sentiment of the real estate tech and venture capital, supply chain and logistics is one of those fundamental, foundational industries that, to some degree, people don't think about until they do.  The trucking industry, for example, is a $700 billion dollar a year industry, the largest employer in 29 states, but received $2.9 billion in venture capital funding in 2019.
"The venture capital community, in the past two years has become more attune and a lot of capital flown into it," according to O'Donnell.
Overall, the time may have arrived for innovation in industrial real estate, according to the panel. Many of today's must-have technologies, such as touchless and data visualization, will become standards in the not so distant future.  And while digitization is going to become more preeminent, the recent pandemic has been a spotlight on future opportunities in a massive industry.