In Case You Missed it, Read the Highlights from CREtech Talks: The VC Perspective Part 3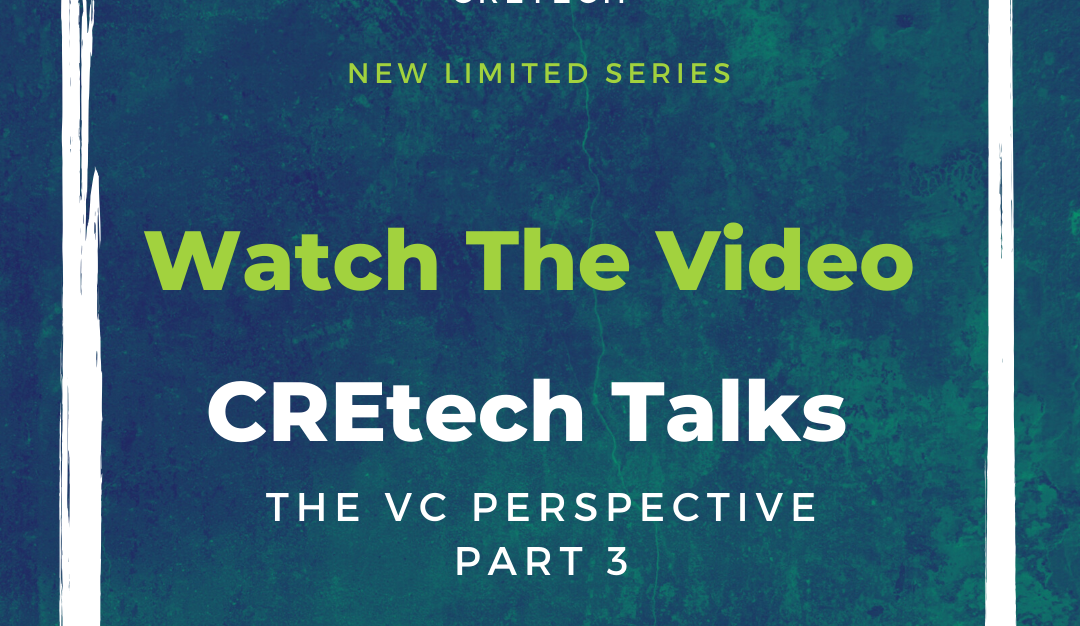 The global pandemic has exerted unprecedented disruption in just a few months across multiple countries, economies, and real estate companies. Public and private financial markets have been met with extreme volatility and many of today's real estate tech startups, their clients, and investors have been left trying to understand the near and long term impact on the industry.
In a recent CREtech Talk: Perspectives in a Time of Uncertainty webinar, four of the most active investors in real estate tech, including Julie Lein of Urban Innovation Fund, Vik Chawla of Fifth Wall, Louis Schotsky of Navitas Capital and Shawn Hill of Moderne Ventures, shared their perspectives on the impact of the pandemic, how their helping their portfolio companies and discussed how the pandemic has impacted their investment strategies.  The discussion was led by Steve Weikal, Head of Industry Relations at MIT Center for Real Estate.
"It's not an issue of mis-pricing of the market, it's more of, a lot of economies are frozen or stuck in the mud," according to Louis Schotsky. 
And while the greater real estate and real estate tech industry is dealing with an economic crisis caused by a health crisis, some panic has started to set in.  Unlike the financial crisis of 2008, "this one feels much more Mainstreet and gig economy," according to Shawn Hill.
The conversation touched on almost every aspect of the pandemic's impact on real estate tech, including a major shift in venture capital and investment strategies.
"From a portfolio perspective, I think the important thing is being able to survive and thrive," according to Julie Lein.  "Everyone knows that times of economic turbulence, capital is a little bit more constrained, and by a 'little bit' I mean it could be a lot more constrained."
And while, on a portfolio level, everyone is focusing on doing more with less and having a strong pathway to unit economics and profitability, many have been forced to come back to basics.  
Meanwhile, the real estate tech industry experienced hyper-acceleration in March before reality set in as of April, according to Shawn.
Additionally, investments in real estate tech have been bifurcated to some degree according to Vik Chawla. "Obviously retail, hospitality, and office, both physical assets and the corresponding technology companies have been uniquely impacted by COVID-19."
However, while the real estate industry is undergoing the grueling task of defining what "open for business" means and how to operate in a new normal,  for real estate technology investors, open for business comes down to managing their existing investments and supporting those that need support, at no fault of their own, pro-rata from in round processes, or rounds that were already in process, and lastly new and active investments.
"I do believe venture investors will invest through this cycle," according to Vik.  "Its been shown that investing through these cycles is a smart thing to do."
According to Julie, there is quite a bit of dry powder in terms of venture capital development and capital that needs to be deployed. "I do think many people see a downturn as a real opportunity when valuations might now be so crazy."
And according to attendees of the digital live event, Health & Wellness technology (42%) will be the most impactful in real estate in 2020, followed by Tenant Engagement Technology (31%) and Smart Sensors (26%).