Leading Real Estate Technology Conference, CREtech, Announces Keynote Speakers for Flagship Event in New York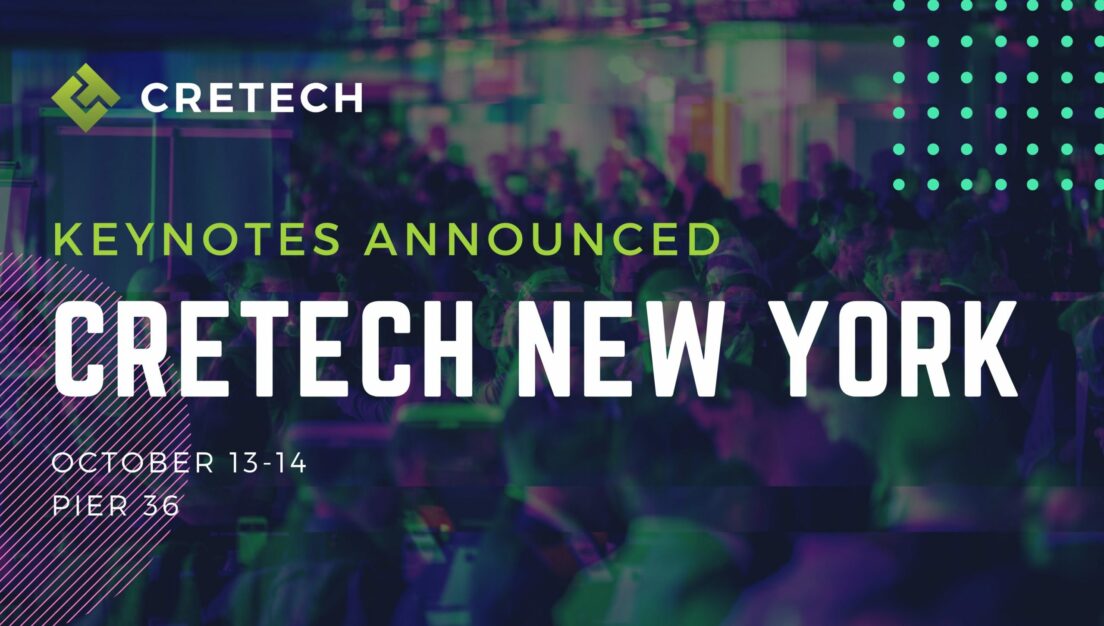 New York, NY (August 30, 2021) — CREtech, the world's leading community of professionals devoted to technological innovation in the real estate sector, has announced keynote speakers for their flagship conference, CREtech New York, this fall. The 2021 CREtech New York conference will be held at Pier 36 on October 13th and 14th attracting the most innovative real estate executives from around the world.

Attracting 1000+ real estate professionals, the two-day conference will feature unmatched networking opportunities, presentations, panel discussions, and demos from leaders in venture capital, real estate, brokerage, finance, and technology. The Keynote Speakers announced are as follows:

Andrew Florance, Founder & CEO, CoStar Group




John Fitzpatrick, Managing Director and Chief Technology Officer of Alternative Asset Management Technology, Blackstone




Brad Greiwe, Co-Founder & Managing Partner, Fifth Wall




Peter Scialla, President & Chief Operating Officer, Delos




Anthony E. Malkin, Chairman, President & CEO, Empire State Realty Trust 
Kicking off the conference, Andy Florance, Founder and CEO of the world's leading real estate data and information company, will share company expansion strategies and state of the tech marketplace. Followed by an afternoon keynote speech from Peter Scialla, President and Chief Operating Officer of Delos, the market leading global wellness real estate and technology company transforming indoor environments.

Keeping up the momentum for the second day of the conference, Blackstone's John Fitzpatrick, will be interviewed by Fifth Walls' Brad Greiwe on how technology is transforming the real estate industry. Closing the conference, Chairman, President and CEO of Empire State Realty Trust and Owner of the Empire State Building, is set to share exclusive industry insights and best practices for sustainability in the built world. 
View the full agenda here and browse the speaker line-up. To learn more about #CREtechNewYork 2021 and to register for the conference, click here.


About CREtech

CREtech is Reimagining Real Estate. We are the largest international community of professionals devoted to technological innovation in the real estate sector. Our mission is to help the industry embrace, adopt, and future-proof its businesses. Our streaming, live/virtual events, and consulting platform inspires the next generation of ideas, processes, and people to champion the world's largest asset class.

Explore the community: CREtech.com