Leading Retail Technology Providers to Exhibit at ICSC's Innovation Exchange at RECon 2019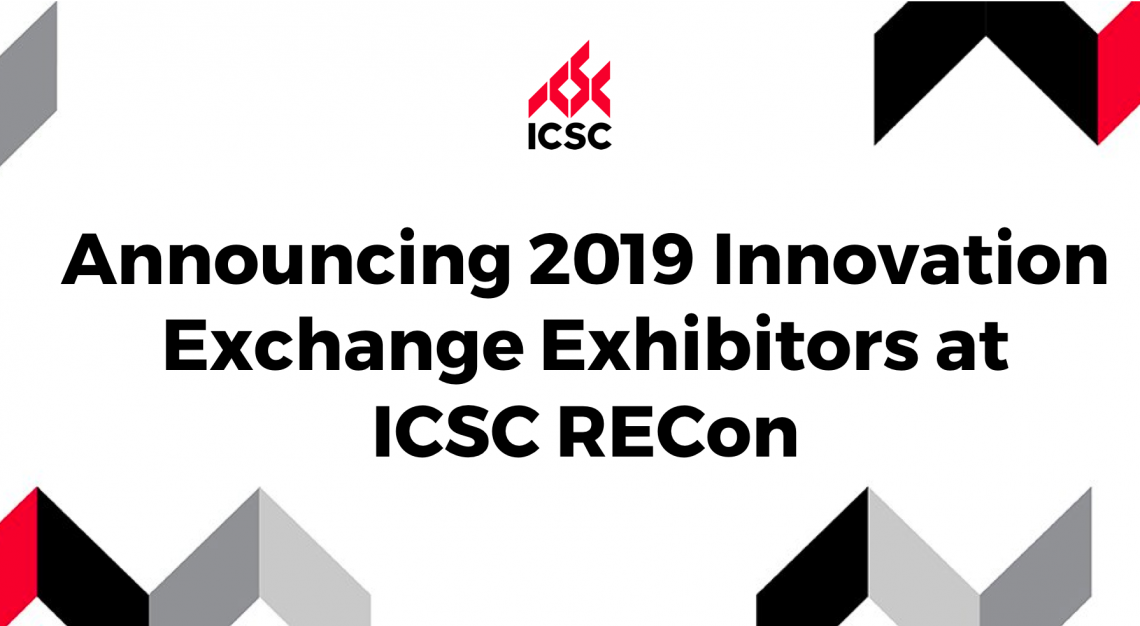 CREtech partners with ICSC to create "Innovation Exchange" featuring 20+ leading retail real estate tech companies as well as curated programming from top industry thought leaders
New York, NY (April 17, 2019) — CREtech (CREtech.com), the largest event, data and content platform covering the commercial real estate tech industry, has once again partnered with the International Council of Shopping Centers (ICSC) to organize and host their "Innovation Exchange" at RECon, the largest global gathering of retail real estate professionals. RECon will be held at the Las Vegas Convention Center on May 19-22, 2019.
Prominently displayed at RECon, Innovation Exchange exhibitors will showcase the latest in commercial real estate technologies and next generation customer experience solutions for the retail sector. Attendees will discover cutting-edge retail tech in commercial real estate, featuring the latest in Artificial Intelligence, Virtual Reality, Digital Transformation and more.
Hand selected by a committee of leading tech experts at CREtech and ICSC, exhibitors at Innovation Exchange will provide key decision makers a first-hand look at their company's leading-edge products and services that are driving the convergence of digital and physical shopping behaviors.
Attendees will get to meet with the following exhibitors:
In addition to direct access to participating technology companies' products and services, RECon programming will include curated and exclusive content presented at Innovation Exchange by industry leaders in the space and discussions about the hottest trends in the sector.
To get tickets to RECon, click here. To apply as an Innovation Exchange Exhibitor, click here.
About ICSC
ICSC serves the global retail real estate industry. We provide our 70,000+ member network in over 100 countries with invaluable resources, connections and industry insights, and actively work together to shape public policy. For more information about ICSC visit www.icsc.org.
About CREtech
CREtech is the largest event, data and content platform in the commercial real estate tech industry. The platform features the most well attended conferences in the industry, hand selected daily news, the largest directory of tech startups serving the industry and respected market research.
CREtech is owned and operated by The News Funnel, the leading content, connectivity and event platform devoted to the commercial real estate industry.
Get tickets to an upcoming CREtech event or learn more about marketing and sponsorship opportunities by emailing anne@cretech.com.