Nestio Hires Industry Exec Tyler Christiansen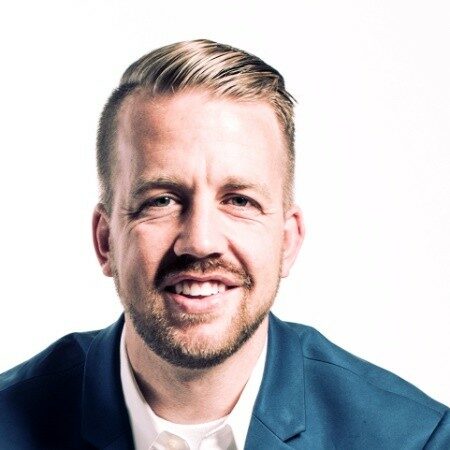 - Following the launch of its new platform, the company expands its leadership team with the appointment of Tyler Christiansen as CRO -
Nestio, the real estate technology company that unlocks a modern leasing experience for multifamily owners and operators and their renters, announcedtoday that Tyler Christiansen has joined the company as Chief Revenue Officer. Tyler comes to Nestio from property management software provider Entrata, where he was the Senior Vice President of Sales. Tyler will lead Nestio's revenue organization to continue fueling the company's growth and expanding its market share in the residential real estate technology industry.
"I am thrilled to welcome Tyler to the Nestio team, and I'm confident his expertise will be invaluable as we connect with multifamily owners and operators across the country," said Caren Maio, co-founder and CEO of Nestio. "We chose Tyler for this role because he has the rare combination of deep industry knowledge and hands-on experience bridging industry gaps with thoughtful technology solutions. He's a true advocate and partner to his clients, and his drive and commitment to excellence will take Nestio to the next level."
Tyler brings over a decade of multifamily experience to Nestio, including six years in multifamily software sales. During his time at Entrata, Tyler was responsible for running the national sales organization. He has a proven track record of success both at Entrata and his past position as Director of Multifamily Sales at The Rainmaker Group, a revenue management and profit optimization software company.
"I am incredibly honored to join the Nestio team under Caren Maio's leadership. Nestio is uniquely positioned to solve for current and future technology issues in the multifamily space," said Tyler Christiansen, CRO of Nestio. "Nestio has built an all-star team that will build on its history of innovation to fundamentally change multifamily marketing and leasing. I am incredibly eager to bring my experience of revenue generation and industry disruption to build the quality of organization this industry deserves."
This announcement comes on the heels of the launch of the company's next generation marketing and leasing platform. The enhancements take Nestio from an inventory management and syndication platform to an end-to-end marketing and leasing automation platform that encompasses the entire leasing process - distributing availability, tracking and managing leads; engaging, communicating with and touring prospective renters; along with advanced data and reporting to track and measure performance - in real time, from a single dashboard. The streamlined process allows owners and operators to become more efficient while concurrently making the process smoother and simpler for renters.
For more information about Nestio, please visit www.nestio.com.
About Nestio
Nestio is the industry-leading marketing and leasing platform for multifamily owners and operators. Backed by top investors from Silicon Valley and the real estate industry, Nestio is on a mission to transform the rental experience through technology, enabling multifamily professionals to deliver a modern leasing experience from a single dashboard. Nestio's customers manage hundreds of thousands of listings on its platform across the nation's top real-estate markets, including New York, Boston, Chicago, Houston, Dallas and more.