Nexkey's 2020 Access Control Trends Review reveals the shift toward mobile access control and the importance of security post-COVID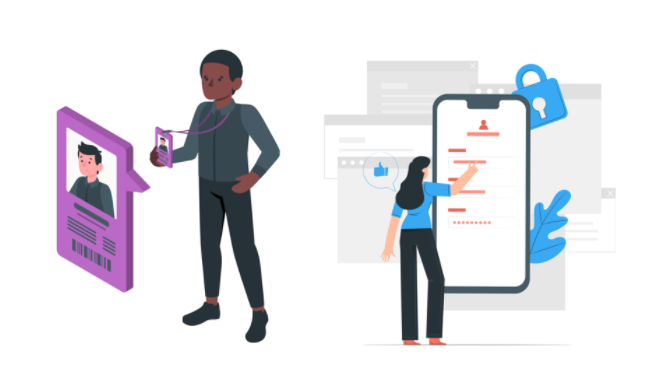 Today, 98% of people have a smartphone, the most desired credential, yet only 5% use them to unlock the doors to their office. This may soon change as 44% said access control is now more important to them after the coronavirus pandemic.
Nexkey, a leading innovator in cloud and mobile access control technology, today releases the 2020 Access Control Trends Review which reveals an increased importance on security for businesses after COVID-19 and the continued desire to adopt new access control technologies in mobile and cloud. Nexkey surveyed 1,264 office workers to see what's currently happening and what will come next in the access control space.
Interesting data highlights found in the survey include:
41% of office workers use key cards to enter their office. Yet the same amount of people said smartphones or smartwatches would be their first choice credential.

44% feel access control is more important after the COVID-19 pandemic.

3 out of 4 people use keys, key cards or fobs. 41% had these keys, key cards, and fobs lost or stolen while 34% let someone borrow them.

75% want additional doors on their access control platforms but don't, 1 out of 4 people saying the biggest reason is cost.
This year, there has been an abrupt shift to remote workplaces due to COVID-19. 44% feel that access control is more important after COVID-19. 67% prioritize security over convenience now when it comes to choosing an access control system. It is alarming to see how unsecure access control has become as keys are lost or lent out on a regular basis. 74% use key cards, fobs and metal keys - 41% lost or had them stolen while 34% admit to letting someone borrow them to enter their workplace. You're less likely to let someone borrow a phone, and if your phone was lost or stolen, it is most likely protected with a pin or biometrics. Mobile access control also has the advantage of touchless entry which helps which reduces contact between employees.
The vast majority of American office workers, 98%, have a smartphone. In today's world, it is shocking to see someone without a smartphone. They are everywhere. According to an Inc article, Internet Trends' research shows that the average smartphone user unlocks their smartphone 150 times a day. Our phones are constantly in our hands. Yet, only 5% use a smartphone to unlock the doors to their workplace. 
Key cards are the most common access control credential seen in the field with 41% using a key card/badge as the main credential to unlock the building. People want to shift to mobile access control. Most respondents, at 41%, said mobile or smartwatch would be their first choice to unlock the door over key cards, fobs, pin code, or metal keys. 67% of office managers are interested or very interested in managing access to the building with their smartphones. The demand for mobile is there, yet it isn't reflected in new technology that emerges in the industry. 
If mobile access control is gaining momentum as a desired and secure platform, why hasn't it gone viral? Most smaller businesses are limited to only a few doors with access control. At businesses with 51-250 people, 84% of them have fewer than 4 doors with access control and the same number, 84% of them want to add additional doors to their platforms. One of the biggest reasons why people held back was cost. 75% of all respondents would only pay up to $1000 for an access control system, which is very rare in the industry due to the amount of hardware components and complex installation that is needed. 
Traditional access control that zeroes in on key card and fob technology remains incompatible with most doors, insecure, and expensive which leaves it out of reach for most small to medium sized businesses. "Players in the access control industry are severely underestimating the potential of the SMB market", says Eric Trabold, CEO of Nexkey. "They are missing out on a $10B industry where their products just don't make the cut."
All signs point to mobile access control being the future of the access control industry. According to HID's 2019 survey, a leader in access control, 54% have upgraded or will upgrade to mobile access control in the next three years. Not only is it the most desired, but the latest technology in mobile access control fits within the security and price points that are important to businesses today. Nexkey feels that its platform will be the catalyst for this shift to mobile. After COVID-19, access control systems will need to be more secure at a decent price point, and technology providers will have to shift to mobile to meet user's needs. The smartphone will be our key throughout our day — from our home, to the office, gym, community center, school and even to the local laundromat.
For Readers:
For more information, download the survey at https://www.nexkey.com/2020-access-control-trends-review
About Nexkey
Nexkey makes smart, secure, and simple access possible for every business through hard and software components which consolidate all of your traditional keys into one cloud-based platform. Nexkey's hardware is compatible with every door, beautifully designed and therefore blends into any space. Nexkey's software allows businesses to manage access to their whole space within one convenient mobile App. The company was founded in 2013 and is backed by VCs, Upfront Ventures and K9 Ventures. For more information, please visit https://www.nexkey.com/.
Press Contact
Erin Hartje
(408) 307-3534
erin.hartje@nexkey.com