Q&A with Ash Zandieh on the State of the CREtech Investment Sector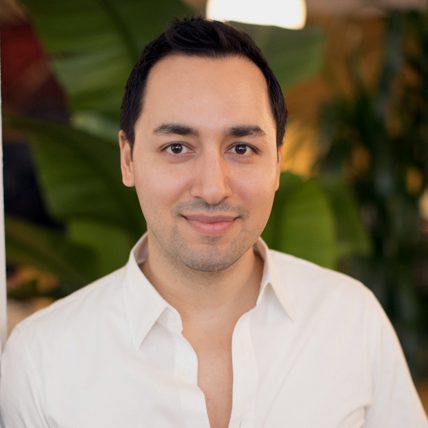 Our newly appointed Chief Research Advisor of CREtech, Ash Zandieh, is one of the most respected thought-leaders in the commercial real estate tech sector. Personally, I not only respect the guy, I admire him. Like my friend Pierce Neinken (who I had the great fortune of acquiring his platform, CREtech, in 2017), I always try and surround myself with good, decent, hard working and win-win people in regards to business. It's the driving force behind my own "no asshole" rule at work!
One of the things about Ash that was so important to me was his knowledge and expertise of the commercial real estate tech funding sector. NO ONE knows the trend lines in this space better than Ash. His reports are universally recognized as the "gold standard" of VC funding trends. And so when we had the opportunity to acquire RE:Tech, I was thrilled to make this deal happen.
As part of our mission to help grow the commercial real estate tech sector into a thriving ecosystem, my team and I spend a great deal of time helping startups grow their business and connect them to the funding sector. Helping them understand the cycles is paramount to us.
In collaboration with Ash, CREtech recently released our 2018 End-Year Report that provides a global overview of the state of the commercial real estate tech sector. The report has some really important stats and trend lines. I recently caught up with Ash to get his perspective on the report. You will find some really thought-provoking answers as usual from Ash below.
Enjoy...
- Michael Beckerman
What is the most important takeaway you think the CREtech community should understand from our 2018 End-Year Research Report?
Make no mistake about it, 2018 was one heck of a year for the global real estate tech industry. It's easy to see that supergiant rounds have become more numerous. But what might be less obvious, is that companies that accumulated the largest funding rounds and dominated headlines were tech-enabled services in real estate that are straddling the lines of conventional real estate and tech.  
Companies: WeWork, Opendoor, Offerpad, Knotel, Purplebricks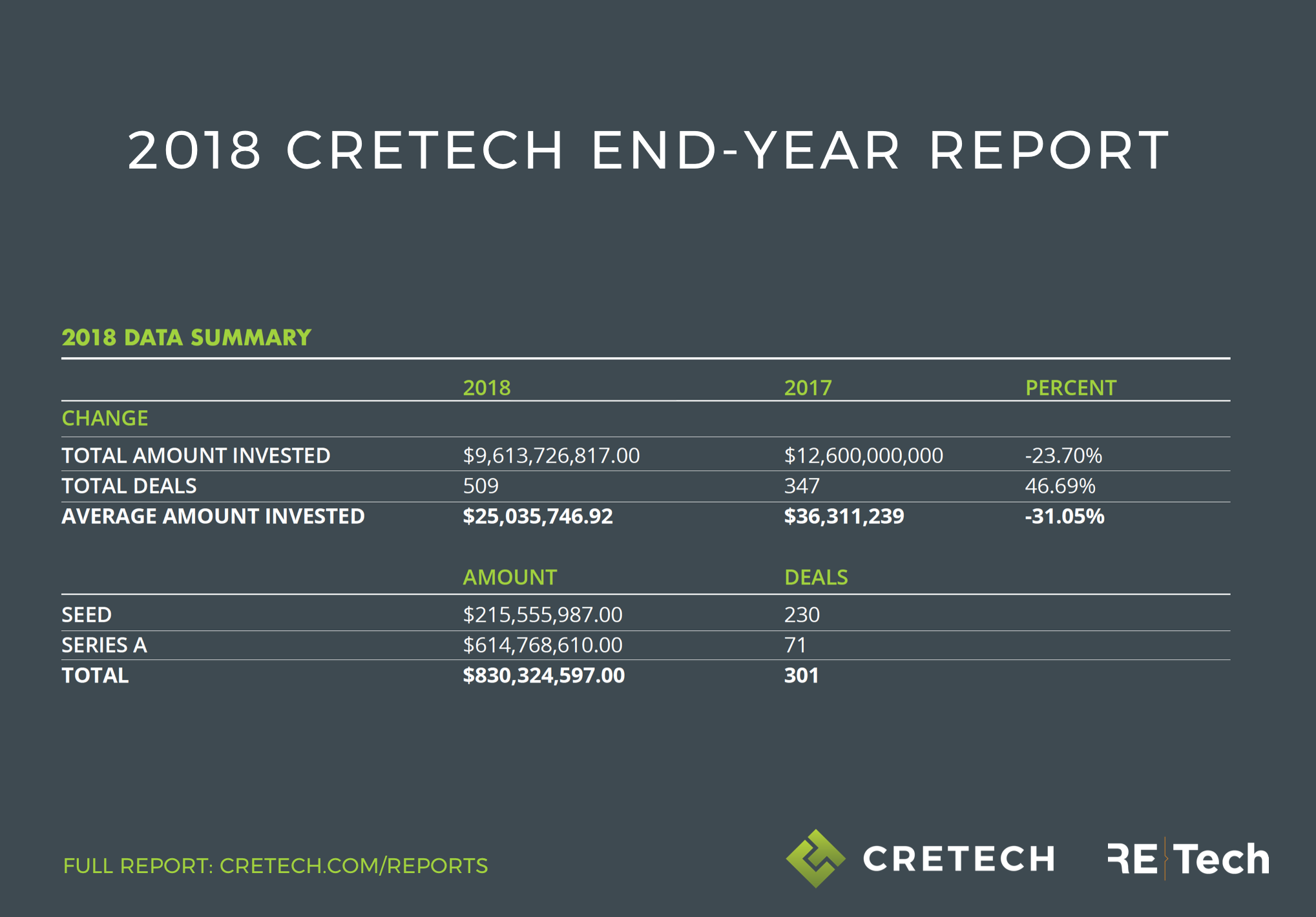 Given that, what advice would you give startups seeking funding now?
The "idea stage" of real estate tech is over. Not every venture capitalist is interested in real estate tech, so know who you're pitching. If you are seeking to raise under $500,000, go to friends and family, anything between $1 to $3 million try to raise money from seed capital providers. However, if you're a profitable company, and looking to raise capital to scale outside your current market, debt is also a viable option without giving up equity.
Any other particular interesting trend lines you found in your research? (i.e what parts of the sector are attracting funding)
Globally, fix and flip companies have begun building tremendous momentum. The irony is that as much attention as software based companies get for their ease of scale, tech-enabled "ibuying" platforms have a strong local presence, operating on the moto of "location, location, location" rather than globalization.
Companies: Opendoor, Offerpad, Nested, and Perch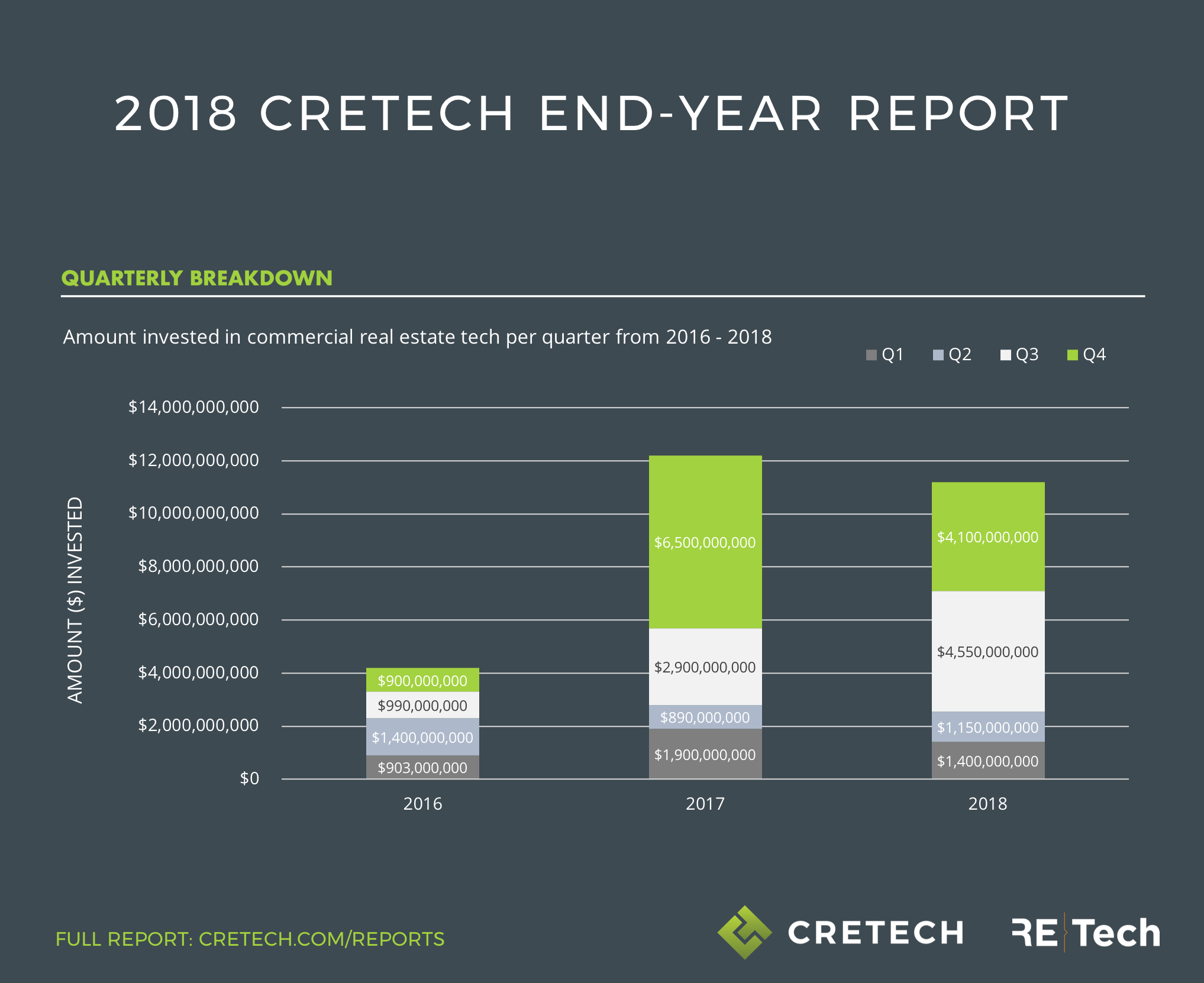 When you reflect back on the last four years of doing this research and analysis, does anything surprise you about the macro trend line in the CREtech investment sector?
The real estate tech market can go through periods of irrational exuberance in which capital seems to grow on trees. While new formed real estate tech companies are finding creative ways to capitalize their company, we have never before seen a mad dash to invest in late stage companies like we have in 2018. Outside of conventional venture capital, real estate investors, private equity, and even hedge funds have begun creating their own funds to invest in future tech services in real estate.
What should we expect in 2019?
Given the sea of startups and solutions in the market, the real estate tech industry is moving away from "disruption" to collaboration. From companies offering revenue share to larger partners to early stage companies consolidating resources in order to scale.