Two years post-acquisition here's what's happening with Floored!
Guest post by Evan Rosenburgh, Director, Digital Product Sales, CBRE
Two years ago, as part of their "build, buy and/or partner" technology strategy, CBRE acquired Floored, a venture-backed real estate technology startup focused on visualizing space in 3D. This acquisition gave CBRE access to Floored's two marquee products along with a team of highly talented software engineers, product managers and sales professionals. Now dubbed CBRE Build New York, CBRE has continued to invest in growing the team and its product offerings. Post-acquisition life has been exciting and impressive as we continue the journey to increase technology innovation in this longstanding asset class.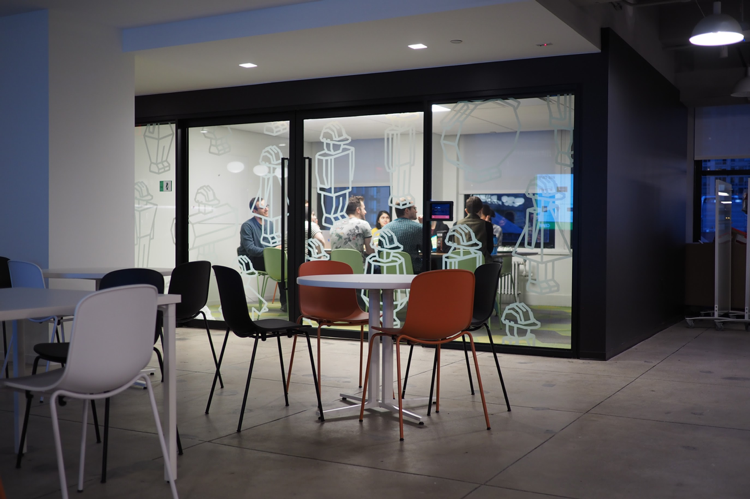 ["Builders" meet in the new space in the Chelsea neighborhood of NYC.]
The first key component addressed post-acquisition was making sure we had an environment that promoted innovation and a creative atmosphere. This didn't just mean the physical office space – although that was certainly part of it. We needed a brand that embodied, not just the legacy products we came with, but ultimately a brand that told the story of the overall technology mission of CBRE.
Thus, came the retirement of Floored and the birth of the CBRE Build brand. CBRE Build embodies the technology we are creating, the teams making it happen and the environment the technologies will ultimately serve – the built world and commercial real estate. An identity that grew out of our new NYC office in Chelsea, CBRE Build has now turned into a global brand, already rolled out in offices in Dallas, with London, Seattle and Gurugram, India to come.
When you walk into a CBRE Build office, it doesn't resemble other CBRE offices. That's by design. Our technology teams function differently from brokerage teams. To compete for the top talent in tech, we knew we needed an environment that felt fit for a world-class technology company.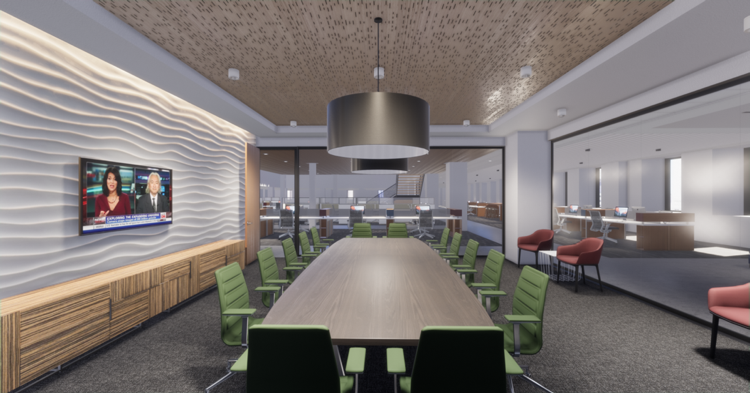 [The Floored Build product continues to improve its virtual 3D experiences, as evidenced by this conference room.]
As for the technology itself, there were two main products that came along with the Floored team. Floored Plans,the dynamic space planning tool that allows brokers, owners and tenants to space plan office floors and walk through those spaces in 3D, has become a key component of CBRE's office leasing efforts. Floored Build, the bespoke 3D experience that allows any type of space to be brought to life as a fully interactive 3D model, has continued to enable developers, owners and companies to showcase their best work. The CBRE Build team had a great foundation on which to build (no pun intended).
But the real estate world has changed, and our team's mission is to create tools to arm these key real estate players in tackling the next generation of real estate challenges. In a world where coworking is now a key product being considered by almost every office tenant, we created CALC as a tool to allow advisors to more easily communicate the tangible differences between agile and traditional leases. Because they have very different drivers and inputs, it has often been difficult to compare the two vastly different solutions, but CALC has enabled teams to more effectively tell that story.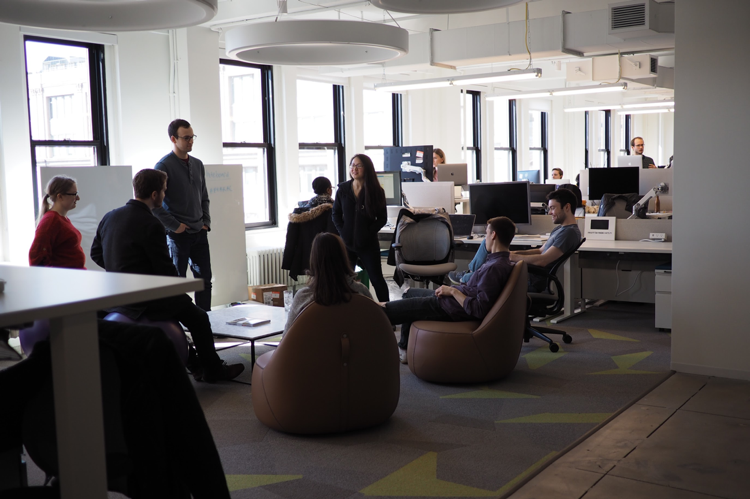 [CBRE Build's New York office features many open, collaborative areas]
Tenants large and small now want to understand more about their space – both how much they need, and what it should look and feel like. Before engaging an expensive architect,Spacergives stakeholders the ability to get a sense for how much space they should look for and how it should be built to suit their needs. Eventually, other tools currently in development will focus on making data more of an asset to facilitate the next step – easier consensus building and decision making with regards to market and space selection.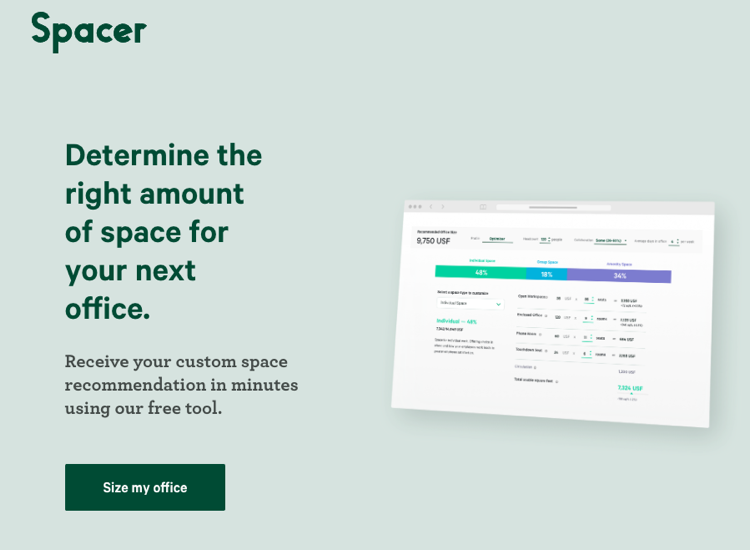 [Spacer has been impactful for tenants in sizing their office requirements.]
These are only a select few of the products that have been brought to life thus far. Clients have continued to take notice and the CBRE Build group is fortunate to work with some of the most innovative owners, developers, and tenants around the world to make their real estate lives easier and make decisions more efficient. Much of the progress made thus far is a testament to CBRE's outstanding commitment to technology investment.
While the world's largest asset class is still in the earlier stages of technology adoption, it is our belief that technology integration will be paramount to success in the real estate business long-term. CBRE Build is committed to paving the way and making it seamless to understand, experience and deploy technology across all aspects of the real estate world.
About The Author: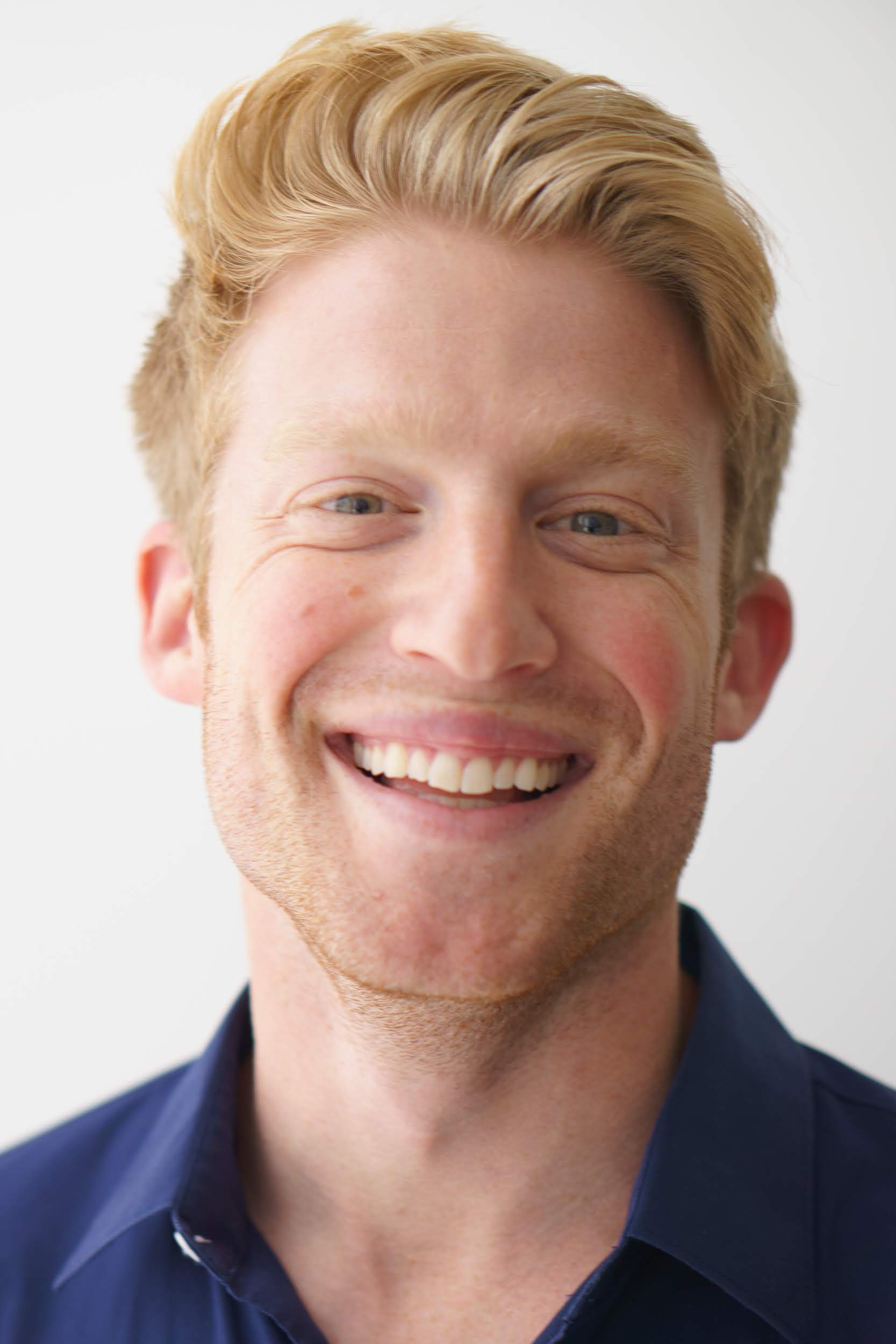 Evan Rosenburgh is the Director, East Coast Digital Sales for the Advisory & Transactions Technology Group at CBRE. Evan's team specializes in utilizing technology capabilities to help plan and visualize projects in 3D.