Virtual Demo Day to Feature the Leading Real Estate Technology Providers on September 21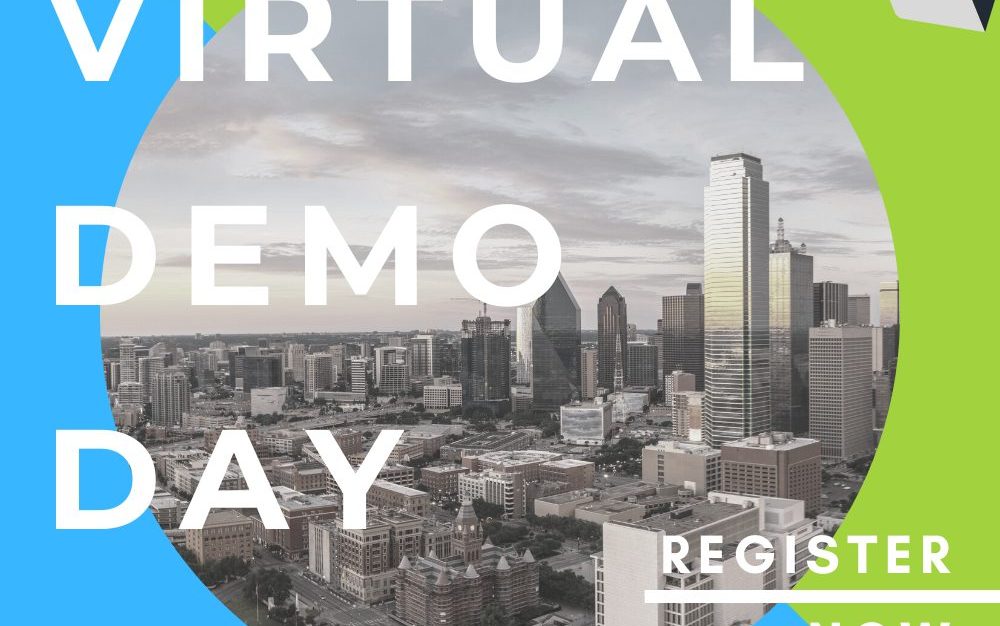 New York, NY (September 16, 2021) — CREtech, the world's leading community of professionals devoted to technological innovation in the real estate sector, announced that they are holding a Virtual Demo Day on September 21 at 12:00 pm EST / 9:00 am PST. Held quarterly, Virtual Demo Day features live demos from the most cutting-edge and innovative companies in the field. Virtual Demo Day is the best way to discover revolutionized solutions that you should be incorporating into your portfolio to stay one step ahead of competitors.
Registration for the event is free. 
September 21 Participating Companies: 
Apto - 12:00 pm EST  |  9:00 am PST
CRM & Deal Management Software
Apto is the leading CRM and deal management software for commercial real estate brokers, with more paid users than any other provider. Apto was built by and for brokers to help manage contacts, properties, listings, and deals—anywhere, from any device.
Building Engines -12:30 pm EST  |  9:30 am PST
Building Operations Platform
Building Engines improves net operating income across the world's most successful commercial real estate (CRE) portfolios. Our customers increase revenue, deliver the best occupant experience, and reduce operating costs with Prism – the industry's most innovative and powerful building operations platform. Founded in 2000 with offices in Boston (HQ) and New York City, Building Engines is committed to helping CRE companies solve long-standing operational problems. Our market-leading solutions support today's properties in a variety of key areas, including work order management, preventive maintenance, tenant experience, space visualization, and vendor lifecycle management. Put simply, it's our mission to create exceptional experiences for everyone in every building.
Dottid - 1:00 pm EST  |  10:00 am PST
Leasing Transaction Workflow Solution
Founded in 2018 and headquartered in Dallas, Texas, Dottid provides a digital process management solution that drives commercial real estate leasing transactions designed by and for CRE professionals. Dottid aims to revolutionize the CRE industry through the use of technology and streamlining the leasing transaction process, allowing owners, brokers, and tenants to close more deals faster and with lower costs, ultimately creating a better customer experience for the tenant.
VTS - 1:30 pm EST  |  10:30 am PST
Leasing and Asset Management Platform
VTS is commercial real estate's leading leasing and asset management platform, bringing together landlords, brokers, and tenants to make deals happen. VTS software enables office, retail, and industrial landlords and brokers to transform their leasing process and convert leads to leases 41% more efficiently. MarketView™, the industry's first market benchmarking product gives landlords real-time information to inform deal negotiations and leasing strategies. Completing the VTS platform offering is VTS Market & Marketplace, the industry's first, integrated online marketing platform and marketplace, powered by the 11B square feet of space managed on VTS software. VTS Market & Marketplace is designed to drive tenant demand for landlords, and remove friction from the leasing process for tenants and tenant rep brokers.
Augmented Pixels - 2:00 pm EST  |  11:00 am PST
3D Geolocation Tool
Augmented Pixels is a technology company that provides indoor AR navigation, visual localization and 3D mapping solutions for enterprises. Proprietary technologies: visual localization and 3D mapping, real-time mono SLAM, and AI cloud analytics. LG, Intel, Qualcomm and other Tier 1 companies were among clients and partners of Augmented Pixels.
HelloPackage - 2:30 pm EST  |  11:30 am PST
Apartment Package Management Solution
Package Solutions, Inc. develops HelloPackage, which is a complete on-site package management solution that includes specially designed smart shelving, sophisticated software, and In-Room services to help manage delivery drivers and resident packages in apartment communities, and more efficiently manage the increasing number of packages and delivery drivers coming to your property each day, maximize space, handle all sizes, weight, and shapes of packages.
Register FREE for Virtual Demo Day here. 
Want to demo your product at CREtech's next Virtual Demo Day? Click here to apply and learn more.
About CREtech
CREtech is Reimagining Real Estate. We are the largest international community of professionals devoted to technological innovation in the real estate sector. Our mission is to help the industry embrace, adopt, and future-proof its businesses. Our streaming, live/virtual events, and consulting platform inspires the next generation of ideas, processes, and people to champion the world's largest asset class.
Explore the community: CREtech.com