CREtech's CEO, Michael Beckerman, set to deliver Keynote Conversation with Bjarke Ingels, World-Renowned Architect and Designer, at CREtech New York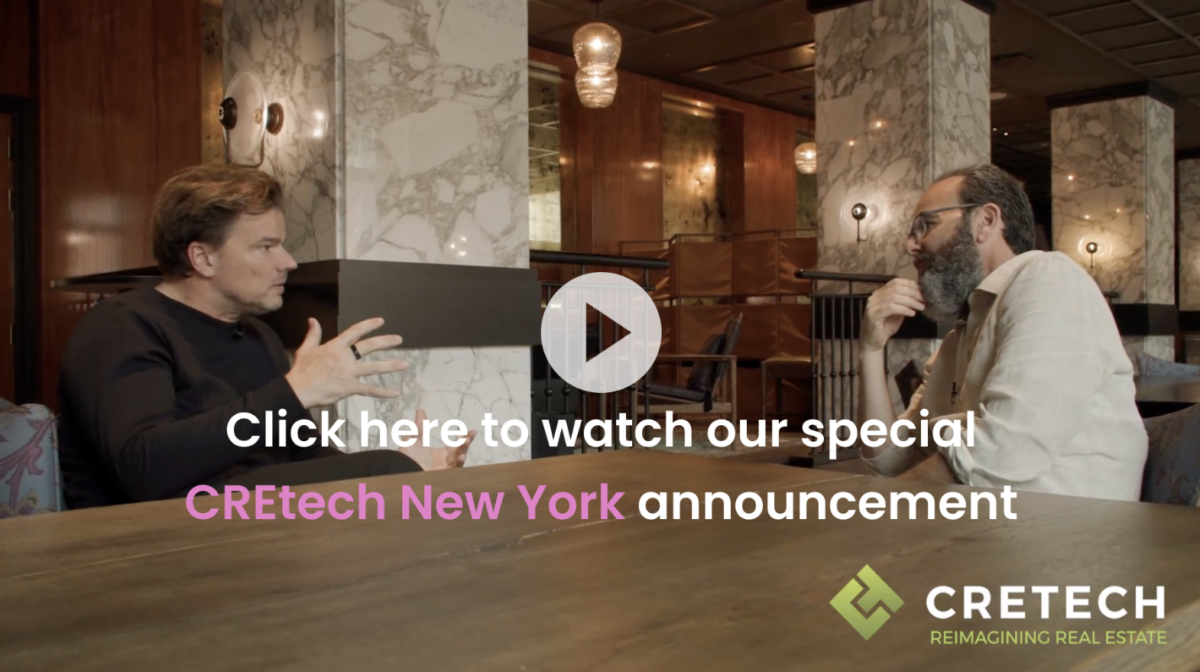 New York, NY (August 23, 2022) — CREtech, the world's leading community of professionals devoted to technological innovation in the real estate sector, has announced that Michael Beckerman, CEO, CREtech & CREtech Climate, is set to deliver Keynote Conversation with world-renowned architect and designer, Bjarke Ingels, on Day 2 of CREtech's flagship conference, CREtech New York, this October 12-13 at Pier 36.

Bjarke Ingels started BIG - Bjarke Ingels Group in 2005 after Co-Founding PLOT Architects in 2001 and working at the Office of Metropolitan Architecture in Rotterdam, The Netherlands. Through a series of award-winning design projects and buildings, Bjarke has developed a reputation for designing buildings that are as programmatically and technically innovative as they are cost and resource conscious.

Bjarke has received numerous awards and honors, including the Danish Crown Prince's Culture Prize in 2011, the Golden Lion at the Venice Biennale in 2004, and the Urban Land Institute (ULI) Award for Excellence in 2009. In 2011, the Wall Street Journal awarded Bjarke the Architectural Innovator of the Year Award. Architizer awarded BIG as Firm of the year. In 2016, Time Magazine named Bjarke one of the 100 most influential people in the world today.

Keynote trailblazers amongst the lineup include Laura Hines-Pierce, Co-CEO, Hines, Willy Walker, Chairman & CEO, Walker & Dunlop, Sonny Kalsi, Co-CEO, BentallGreenOak, Michael Phillips, President, Jamestown, Michael Turner, President, Oxford Properties and Richard Croft, Executive Chairman, M7 Real Estate Ltd. To view the full lineup of speakers, click here.

Nearly 2,500 real estate professionals from around the world are expected to attend CREtech New York this fall to network, uncover new investment opportunities, and acquire cutting-edge products and services that are at the forefront of the industry's digital transformation.
At CREtech New York, attendees will experience the full suite of CREtech conference offerings, including cutting-edge content across five stages; The Main Stage, Innovation Stage, Ask Me Anything Stage and the all new Climate & Affordable Housing Stages. Attendees will also have the ability to schedule 1:1 in-person meetings through their event matchmaking app in CREtech's industry renowned Tech Connect Lounge, and an all-access pass to the expo hall packed with the latest real estate technology solutions. 
For more information and to attend the CREtech New York  2022 conference, click here.
To learn more about partnerships and sponsorships, click here.
About CREtech
CREtech is Reimagining Real Estate. We are the largest international community of professionals devoted to technological innovation in the real estate sector. Our mission is to help the industry embrace, adopt, and future-proof its businesses. Our streaming, live/virtual events, and consulting platform inspires the next generation of ideas, processes, and people to champion the world's largest asset class. Learn more: CREtech.com