CREtech Launches Season 4 Of Climate Cast, A Podcast Series Devoted To Educating and Inspiring The Built World To Address The Climate Crisis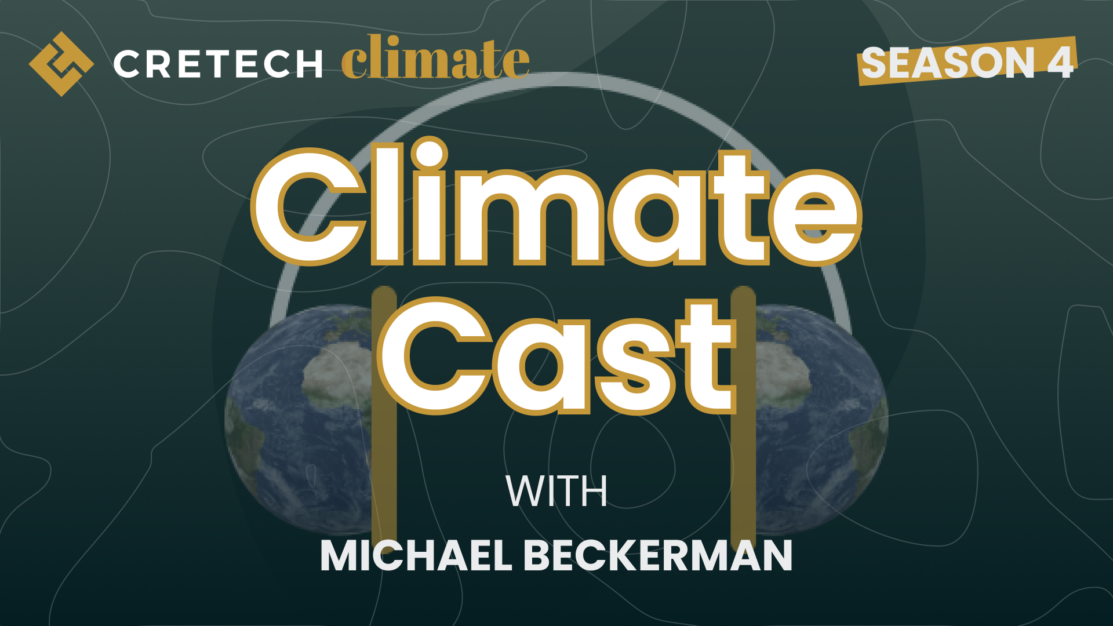 New York, NY (July 19, 2022) — CREtech Climate, the real estate industry's leading voice for climate tech, recently announced the launch of season 4 of Climate Cast. The CREtech Climate Cast, is a podcast series devoted to educating, inspiring, and leading the built environment to address the world's biggest crisis - climate change. 
Motivated by academic research that the real estate industry is the single largest contributor to climate change, the CREtech Climate Cast aims to galvanize the real estate industry to address the ongoing climate crisis. Hosted by CREtech Climate's CEO Michael Beckerman, listeners will have the opportunity to tune into in-depth conversations with leading real estate and tech innovations, as they discuss ways in which they are driving transformational change to decarbonize the Built World.

Each episode dives into current and future climate tech trends while unpacking investment best practices and climate tech success stories.

Season 4 of the Climate Cast features:

Stream all episodes from seasons 1-4 of Climate Cast via CREtech+.

To stay up to date on leading climate tech trends and topics, join the CREtech Climate Community here. 
About CREtech Climate
CREtech Climate serves as the "voice" of the real estate industry's commitment to climate tech by developing a global consortium of thought-leaders, policy makers, venture capitalists, startups, and real estate companies. The overriding goal of CREtech Climate is to significantly reduce the industry's carbon footprint by driving investments and encouraging the adoption of climate technologies as well as ESG/Sustainability initiatives. Learn more: cretechclimate.com
About CREtech
CREtech is Reimagining Real Estate. We are the largest international community of professionals devoted to technological innovation in the real estate sector. Our mission is to help the industry embrace, adopt, and future proof its businesses. Our streaming, live/virtual events, and consulting platform inspires the next generation of ideas, processes, and people to champion the world's largest asset class. Learn more: cretech.com