CREtech Launches Advisory Services Division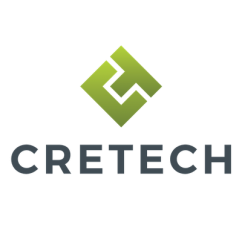 Fast Growing Company Dedicated to Commercial Real Estate Tech Sector Expands to Provide Expert Advisory Services for Brokers, Developers and Startups
New York, NY (April 20, 2018) -- CREtech (cretech.com), the leading event, content and connectivity platform for the commercial real estate tech industry, has announced its continued expansion with the launch of its new Advisory Services group. Led by Michael Beckerman, CEO and David Nebinski, Director of Growth, the new Advisory Services will feature one of the most experienced Advisory Boards in the industry comprised of several leading executives from within the commercial real estate ownership, investment, academic, VC and tech sectors. The Advisory Board roster includes:
"The launch of our CREtech Advisory Services is based on the tremendous demand from real estate companies on our platform who are actively looking to engage with the commercial real estate tech sector, " stated Michael Beckerman, CEO, CREtech. "We have been approached by countless brokerage firms, commercial real estate developers/owners and investors who have asked for our help to find the best tech products, strategies and solutions for their particular business. This new service is perfectly aligned with our goal of building the hub for all things commercial real estate tech and in doing so, ushering in a new era of innovation, investment and jobs for the industry at large," Beckerman added.
The CREtech platform analyzes thousands of data points on real estate technology covering the office, multifamily, industrial, hotel and retail sectors. The Advisory Services group tracks all things property technology, building efficiency, data/analytics, amenities, venture capital, startups and more to be able to provide each client with proven strategic recommendations and actionable results for their respective company. Managing the largest news and information website in the sector provides CREtech with a critical pathway directly into the pulse of the sector.
David Nebinski added, "A big part of our focus is helping startups scale in the best possible manner whether it be introductions to potential customers or assistance with fundraising introductions. Because we are not aligned with any one particular VC or Accelerator, we can make the best recommendations based on the startup's own growth strategy as well as the investments specific deal threshold."
Some of the expert services being offered by CREtech Advisory Services include:
Organizational Readiness
Competitive Assessment & Industry Best Practices
Technical Roadmap
Business Development and Marketing Strategy
Mergers & Acquisition
Funding Strategy and Capital Raising
Tech Development Project Management
Software Monetization
Business Intelligence Reporting
For more information on CREtech Advisory Services, please click here or contact Jen McCabe, Director of Business Development, at Jen@TheNewsFunnel.com.
About CREtech
Our mission at CREtech is to connect the commercial real estate and tech sectors, bringing a new age of innovation, investment and growth to the industry. The platform features the largest events, most comprehensive aggregated news database and company directory in the sector. CREtech is owned and operated by The News Funnel, the leading content, connectivity and event platform devoted to the commercial real estate industry.