LEADING PROPTECH COMMUNICATION AND OPERATIONS PLATFORM MAKES U.S. DEBUT AT CITADEL OUTLETS IN LOS ANGELES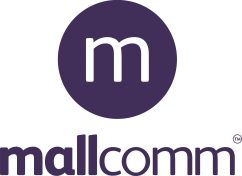 Managing Critical Messaging in Shopping Centers
LOS ANGELES, CA, APRIL 12, 20018 - Leading management platform Mallcomm has made its US debut at Craig Realty Group's Citadel Outlets in Los Angeles.  Mallcomm has transformed retailer engagement, and streamlined operations, in some of the world's busiest malls and shopping areas such as London's West End, and across portfolios for owners such as Unibail-Rodamco with a portfolio capital value of $61.1 billion.
Mallcomm has more than 250,000 users worldwide, is used by six out of the top ten shopping center owners in Europe in more than 70 centers, and by over 6000 stores and 2800 brands.
Mallcomm is a powerful mobile platform that facilitates and enhances communication between shopping center management teams and retailers. As a revolutionary tool, it uses smartphone technology to exchange information necessary in the day-to-day operations of a retail community such as sales and data, operational alerts, center news, and tenant-directed information. It enables the information to be exchanged directly with all relevant center employees and partners.
It works by integrating existing operational systems - security, data collection and reporting, facilities and marketing – with day-to-day communication functions into one essential mobile application.  Store staff, center management, retail staff at all levels, cleaning teams, security and parking are all able to communicate effectively what they need, whenever they need it.
In the January launch at Citadel Outlets, 98% of retailers including H&M, Michael Kors, Coach and Nike, began using the app in the first week.
General Manager Jim Lynch says: "The new technology has been well received.  It has been used to quickly note and communicate maintenance and custodial issues such as clean-ups as well as management alerts like special holiday center hours.  The retailers have been active in offering staff discounts and advertising job vacancies, and as a center we've been able to distribute information such as marketing news quickly and easily."
Mallcomm integrates retailer engagement, operations management and reporting in one place. The overall goal is to transform communication with retailers and offer a better platform for the organization and management of operational tasks, thus making centers more efficient and able to deliver the best experience to customers.
Citadel Outlets Security Director, Nate McDougall, adds: "Obviously security is a major focus for all public gathering venues, and Mallcomm provides the opportunity for instant two-way communication with the on-site team and tenants."
Mallcomm's launch at Citadel is a trial for Craig Realty Group with the main focus on engaging with retailers to build a stronger retail community.
David Fuller-Watts, Mallcomm Senior Vice President, says: "Over the last year we've had lots of discussions in the States about the importance of stronger retailer-center relationships for both parties.  Mallcomm is the only tool available that facilitates this together with wider functionality so it really becomes a powerful management tool."
"With Mallcomm being so successful in Europe, plus some of our European clients having centers in the USA and Canada, it was a natural step to introduce it to the US market.  We've had such a great response and we are in advanced talks with some of the country's largest mall owners and managers regarding deployment in their malls and portfolios."
# # #
About Toolbox Group & Mallcomm
Mallcomm is the product of Toolbox Group, a full-service marketing agency specializing in retail and other destinations, based in Suffolk, England. The company was established by former mall manager and marketeer Michelle Buxton in 2000. Toolbox Group provides a full range of B2B and B2C marketing services designed to suit every type of retail need, and they currently work for over 40 retail destinations globally.
Toolbox Group first launched Mallcomm in 2013, and currently has more than 250,000 users worldwide, with Apple being the largest global retail user.  It is used by six out of the top ten shopping center owners in Europe, in more than 70 centers, over 6000 stores and 2800 brands.
Mallcomm is used by London's busiest shopping streets of Oxford Street, Regent Street and Bond Street, in addition to flagship malls in the UK, Spain, France, Germany, Austria, Turkey, Sweden and Poland.  It is being deployed in European-wide portfolios of all sizes such as in 54 centers by Unibail-Rodamco with a portfolio capital value of $61.1 billion.
With retailer relations a major focus, centers benefit from an average 98% of retailer uptake of the app, as well as savings of around $20,000 per year on retailer communication. Retailer participation in marketing is also increased by up to 90% with enhanced teamwork and enhanced brand synergy in the shopping center. www.mallcommapp.com
About Craig Realty Group
Craig Realty Group is a shopping center development and management firm founded by Steven L. Craig and is based in Newport Beach, California. A leader in the development and management of high income-producing, upscale factory outlet centers, Craig Realty Group owns, operates and manages nearly 5 million square feet of existing retail development in 9 states: Outlets at Anthem in Phoenix, Arizona; Outlets at Barstow in Barstow, California; Cabazon Outlets located near Palm Springs, California; Citadel Outlets in Los Angeles, California; Outlets at Conroe located near Houston, Texas; Outlets at Castle Rock located south of Denver, Colorado; Outlets at the Dells in Baraboo, Wisconsin; Outlets at Hillsboro in Hillsboro, Texas; Kapolei Commons, Oahu, Hawaii; Outlets at Loveland located north of Denver, Colorado; Outlets at San Clemente in San Clemente, California; Outlets at Silverthorne located west of Denver, Colorado; Outlets at Traverse Mountain in Lehi, Utah; Outlets at Vicksburg in Vicksburg, Mississippi; and East Hills Mall in St. Joseph, Missouri. The newest property – the award-winning Outlets at San Clemente – opened in November 2015 and offers stunning views of the Pacific Ocean. Craig Realty Group founder Steve Craig previously developed Desert Hills Premium Outlets, Carlsbad Company Stores and Woodburn Company Stores, three of the most successful manufacturer outlet centers, and was instrumental in developing Camarillo Premium Outlets. For more information, visit www.craigrealtygroup.com.