REthink Joins CREtech as Exclusive Platinum Sponsor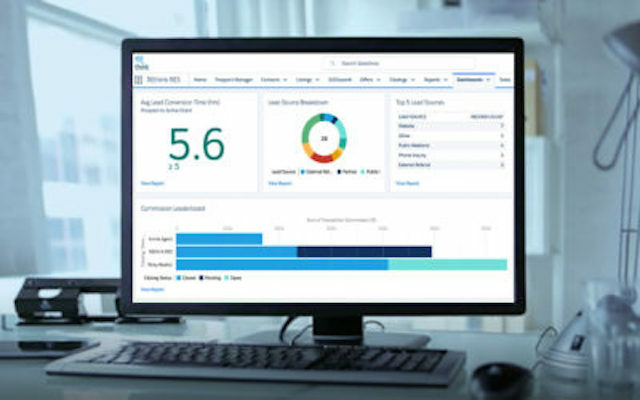 The largest event platform in the commercial real estate tech industry will help REthink showcase its products and services to the entire commercial real estate industry
New York, NY (February 14, 2018) -- CREtech (cretech.com) announced that REthink has joined the CREtech platform as the exclusive platinum sponsor. Through this sponsorship, REthink will receive prominent exposure at  all of the 2018 CREtech Events including San Francisco, New York, Atlanta, Boston, Los Angeles and Chicago as well as tremendous branding, content and marketing exposure from The News Funnel throughout the year.
REthink CRE is the leading cloud-based CRM platform built on Salesforce.com, the world's #1 CRM. From prospecting, deal, comp & listing management, and reporting & analytics, REthink allows brokers to manage their entire CRE business in one, easy-to-use tool. Brokers can access REthink on the go through  a laptop or desktop computer or on the go through any mobile device.  With a 5-star rating on the Salesforce.com AppExchange, REthink clients sign up for the technology, but stay for the customer success and support.
"Commercial real estate is a built and centered around relationships." stated Vijay Mehra, founder and CEO of REthink. "We believe it is crucial that we provide our brokers and clients with a support channel to aid in their adoption of REthink. When our clients sign up with REthink, they are not just our customers, they are our partners. Because of this, customer success is our number one focus at REthink." Mehra added.
"We are thrilled to welcome REthink as our Platinum Sponsor. REthink is one of the leading and most successful real estate tech platforms in the industry and therefore the perfect fit on for CRE//Tech," stated Michael Beckerman, CEO, CREtech. "Our goal at CREtech is to showcase the best technology solutions for commercial real estate professionals and we are thrilled to be partnering with one of the best in the industry in REthink," Beckerman added.
Launched in 2013 as the first event platform devoted to the commercial real estate tech sector, CREtech was acquired by The News Funnel in January of 2017. The platform has become the leading global community focused on emerging and innovative technologies in the commercial real estate (CRE) space. CREtech is where the commercial real estate industry comes to discover all things tech. No other site in the world offers everything in commercial real estate tech in one location including in depth research and analysis, the most comprehensive directory of startups, news from the leading media sources, original expert content, and of course, the largest events in the most cities anywhere all in real time as the news and information breaks.
About CREtech
Our mission at CREtech is to connect the commercial real estate and tech sectors, bringing a new age of innovation and growth to the industry. The CREtech team comes from within the industry and we are passionate advocates and experts on all things commercial real estate tech. Come join our community and together we will create a dynamic, prosperous and thriving CREtech sector. CREtech is owned and operated by The News Funnel, the leading content, connectivity and event platform devoted to the commercial real estate industry.
To learn more about becoming a sponsor, a list of upcoming events and other exciting news, please click here or email kateri@cretech.com.