True Service New York Chooses IBS's Imperium Powered by Acumatica Firm Cites Platform, Support in Selection of Cloud-Based Enterprise Lease Management/Accounting System
Integrated Business Systems, Inc.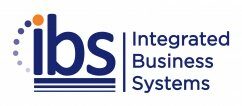 TOTOWA, N.J., April 17, 2017 – New York City-based True Service New York has selected Integrated Business Systems' (IBS's) Imperium Powered by Acumatica as its enterprise lease management/accounting system. The company – which specializes in the management of cooperatives, condominiums and rental properties – also is using IBS's outsourced bookkeeping services, designed for small and mid-size businesses.   True Service's Erick Martinez, founder and chief executive officer, is a long-time member of the regional property management community, and for many years in a former role he worked with the IBS legacy system. "I knew IBS was the right choice based on my history with the company," he said. "The product always provided what I needed for budgeting and managing day-to-day property operation. Equally important, IBS has a great, well-earned reputation for customer support."    For Martinez, the fact that IBS redeployed its product as a cloud-based application last year sealed the deal. The resulting Imperium software offers deep strength stemming from IBS's four-decade development history and the agility of the Acumatica cloud ERP platform.   "Property managers are always on the go, and in this modern age we need something that moves along with us," Martinez said. "That's the beauty of Imperium. We can get to the system from our cell phones and laptops. We also like that we will be able to take advantage of phased-in features like integrations with other software products, including our current payment system, as we grow."   Imperium is specifically built to serve as the system of record within the real estate technology stack. It provides a single source for capturing and processing real estate enterprise data and offers a full financial management and reporting suite with robust lease abstracting, and utility and tenant service billing features for the multi-family, condo/coop and commercial markets. Imperium also seamlessly interfaces with third-party products across multiple services categories in today's multi-cloud world.   True Service's Imperium installation is now complete, with the system fully operational. To date, it has exceeded Martinez's expectations. "We are property managers, not accountants," he said. "Imperium allows our team to put together professional reports without having to develop them from scratch. We always know that our financials will be accurate and presented in a format that looks great and is consistent with current accounting standards. Additionally, IBS's bookkeeping services are a great option as we build our core staff. We are confident and excited about our decision."   True Service formally launched operations with an established portfolio of Manhattan properties in January 2017, with an eye toward steady expansion into all five boroughs. "We are really taking flight now as a company," Martinez said. "And we have the tools we need to grow, with IBS's support. One of the most valuable assets in this partnership is the team there. The staff is fantastic; we can focus on management without any concerns on the technology side."    Imperium's scalability makes it a good fit for growing companies like True Service and organizations of all sizes. "Imperium – like the IBS legacy system before it – is designed to be flexible and customizable," noted IBS President Mike Mullin. "We are so pleased to rekindle our relationship with Erick and support True Service, a young company with enormous potential."   Since its launch in 1979, IBS's legacy lease management/accounting software has been used by dozens of New York/New Jersey regional commercial and residential real estate owners and operators. Additionally, IBS's Managed IT Services division offers comprehensive consulting, design, installation and support services. IBS embraces the most powerful products to ensure a reliable and secure technology infrastructure.   ###   About Integrated Business Systems (IBS) True Service New York Chooses IBS's Imperium Powered by Acumatica Firm Cites Platform, Support in Selection of Cloud-Based Enterprise Lease Management/Accounting System Integrated Business Systems, Inc.