Virtual Reality for Commercial Real Estate – Is It the Future?
Content Marketing by The News Funnel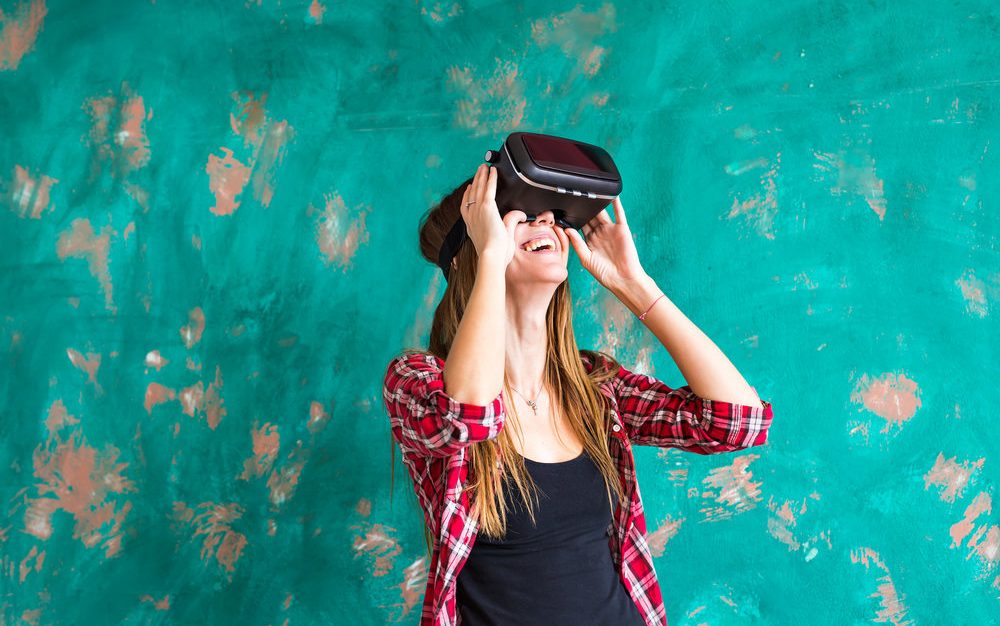 We're living in such a digital world these days that it almost feels as if we barely need to leave our homes to run everyday errands. You don't have to visit the grocery store to get produce at your front door, or need to head to the movies to watch the hottest new flicks. You can get beauty products from across the world on your front step with free 2-day shipping, and getting food from your favorite Mexican joint no longer requires you to change out of your pajamas. Could the same be coming true when it comes to searching for commercial real estate? What is Virtual Reality?Virtual reality, by definition, is the computer-generated simulation of a 3-D image or environment that can be interacted with by a person using electronic equipment such as a helmet or glasses with a screen inside. It's likely you've seen videos or advertisements of people painting masterpieces in the air or riding rollercoasters from the comfort of their folding chair. It's the future, right? Why VR?While photo and video currently dominate the commercial real estate market when introducing a property to a potential buyer, an in-person site visit and some renderings are typically the only way for your buyers to really get a feel for a property. Virtual Reality may not even require your potential buyers to be in the same zip code as your property. From the privacy of their own home or office they could feel like they've been dropped into your commercial property for a private viewing. The Unique Advantage for CREWe understand why using VR for residential real estate could save time for agents fulfilling the demands of clients requesting dozens of showings, or accommodating those that don't live in the area and want to preview homes before planning a trip. Using Virtual Reality in residential real estate can also help potential buyers view their own furniture in a space, or remodel opportunities in an outdated home. But what about commercial real estate? How can VR provide a unique advantage in this space? One of the biggest challenges for potential buyers in the commercial space is imagining the finished product. Often available commercial properties are empty shells for new buyers to build out to their own specifications. Imagine if sellers could use VR technology to bring the vision of their clients to life literally right before their eyes? Using computer build-outs, buyers could see the finished product and potential in this new space. Creative visualization not necessary! Changing the IndustryVirtual Reality would change a few things for the industry, but we think for the better! Sure, it would mean more time in front of the screen instead of on the road, but buyers seeing the finished product of their space allows them to make more educated and confident buying decisions. So, next time you want to sell that great piece of property you have, think about your client's vision for it and bring that dream to, well… reality. Need help with your social media strategy? Contact Jen@thenewsfunnel.com to learn more. We manage some of the BIGGEST brand's social media in CRE and more importantly WE GET RESULTS.