2018 Top 20+ Commercial Real Estate Conferences to Attend This Year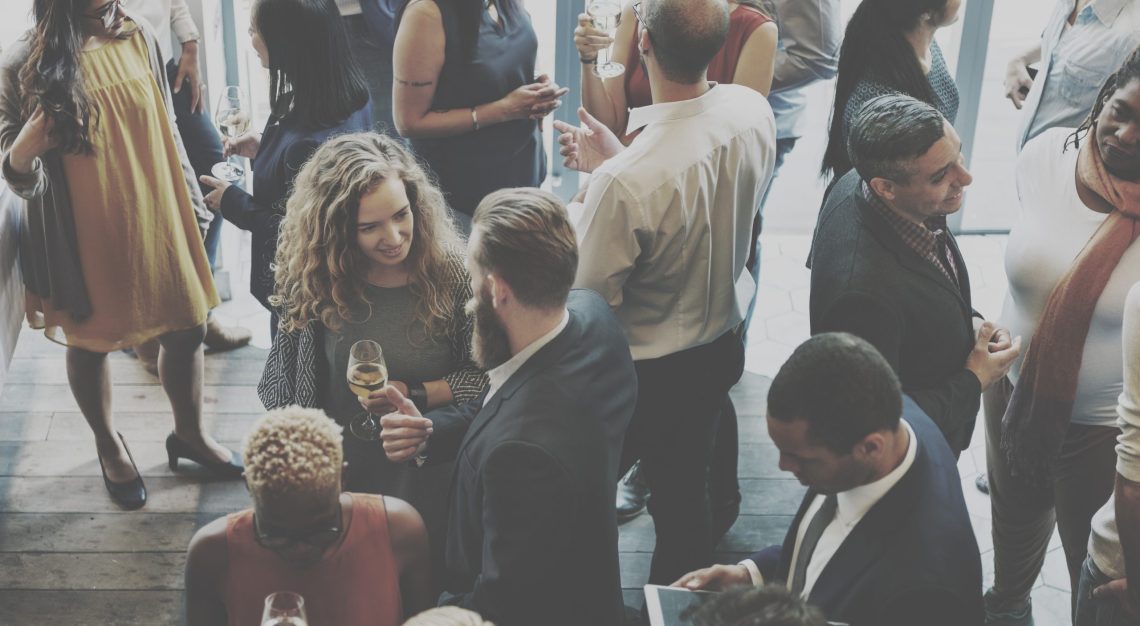 With conference season in full swing, here are some of the top commercial real estate events for industry professionals. I hope you will join CREtech at many of these events and connect with us! You can expect the tech revolution to continue with this year's trade shows and conferences highlighting the technology changing how CRE professionals conduct business.
SIOR Spring World Conference
April 11 - 14, 2018
Austin, TX
Nothing beats face-to-face networking to build relationships. Everyone wants to do business with someone they know and trust. SIOR World Conferences are the place to meet top brokers, agents and professionals in commercial real estate to establish those long-term relationships. If you are at the conference, check out the Brokerage 2020 education session moderated by our CEO, Michael Beckerman, who will be talking with industry leaders from REthink, Buildout, RealMassive and VirtualAPT, on the trends and tools that the commercial real estate tech industry is rolling out to help CRE brokers become more effective and efficient. If you can't attend the Spring Conference, save the date for their Fall Conference from October 11 - 13 at the Sheraton Downtown Denver in Colorado!
Bisnow Workplace of the Future
April 12, 2018
New York, NY
Join Bisnow at 345 Hudson Street, to learn about investing and developing in the city, shrinking offices and the increasing tenant demands. Some questions that will be explored include:
With demand for new office space, how can NYC's aging towers built between 1960s-1970s innovate and compete with the new development market?
Is the densification trend over and what factors will cause it to continue or to slow?
As tenants opt for short-term leases, what is the office leasing outlook for the next 2, 5 and 10 years?
Have open office plans helped or hurt productivity? Are they still in demand?
MBA Technology Solutions Conference and Expo
April 15 - 18, 2018
Detroit, MI
MBA is the leading national trade association for the mortgage industry and MBA's Technology Solutions Conference & Expo 2018 is the industry's premier trade show focusing on today's technology solutions. Attend this event to connect with leading mortgage technology experts and vendors, strategize for the future and learn about the latest technologies to help you grow your business. New to the conference this year, will be programming geared specifically to commercial/multifamily real estate finance technology professionals, who will hear from experts, network and share best practices on cyber security, robotic processes and more.
CBC Global Conference
April 16 - 18, 2018
Orlando, FL
The CBC Global Conference is more than a meeting. Coldwell Banker Commercial affiliates from around the world come together to share knowledge, strengthen their network, and lead the way for future CRE professionals. At the event you will explore what's now, new and next for our industry, thought provoking education sessions, and tons of networking! We are excited that our CEO, Michael Beckerman, will be moderating an education session panel on the Commercial Real Estate Tech Disruptors including Ten-X, ClientLook and Buildout!
CREtech Boston Meetup
April 19, 2018
Boston, MA
Join us for our first event in Boston in collaboration with the MIT Center for Real Estate and NAIOPMA. Don't miss this opportunity to hear from MIT on Where We Are and Where We're Headed in commercial real estate tech, learn from the leading owners and operators in the sector about how technology is impacting their business and how they're planning for the future and discover the Big Trends Driving the Future of Commercial Real Estate Tech from Fifth Wall​!
Trailblazers Summit by CREtech
April 22 - 24, 2018
Park City, UT
The Trailblazers Summit by CREtech is the most extraordinary and exclusive event ever organized for the commercial real estate technology sector. Our goal is to assemble the leading thought-leaders, investors, startups, owners, brokers and tech experts for a three-day annual summit in a breathtaking setting. The casual and relaxed atmosphere will feature networking sessions, world class speakers and interactive discussions. This event that is limited to 40 professionals, will make you think, learn and connect with the best of commercial real estate tech today. The event is currently sold out but we are accepting requests to be added to the waiting list.
MIT World Real Estate Forum
May 21 - 22, 2018
Boston, MA
"If There Was One Real Estate Conference (Other Than Mine :) ) That I Would Attend, This Is The One…" states Michael Beckerman, CEO, CREtech. The MIT World Real Estate Forum brings together over 450 individuals from 25 countries around the world. No other event has this caliber of speakers, attendees and topics together all at one time, under one roof and operated by one organization. In addition to the panel and keynote presentations, the Edge Sessions are a unique opportunity for attendees to engage directly with MIT faculty and researchers to learn about MIT's latest and most exciting research on real estate innovation, technology and the future of global real estate.
ICSC RECon
May 20 - 23, 2018
Las Vegas, NV
The world's largest global gathering of retail real estate professionals. RECon, the global retail real estate convention bring over 37,000 industry professionals & 1,200 exhibitors together for three days of deal making, professional development workshops, networking, ICSC's Global Awards Ceremony and so much more. CREtech is excited to work with ICSC for the Innovation Exchange, a pavilion dedicated to showcasing the most cutting edge retail tech. In addition, you can catch our CEO, Michael Beckerman and Co-Founder and Managing Partner, Brendan Wallace of Fifth Wall for a deep dive discussion on Online to Offline: Digitally Native Brands and Their Expansion Into Brick-and-Mortar.
Realcomm
June 6 - 7, 2018
Las Vegas, NV
Celebrating its 20th anniversary, Realcomm's theme for its 2018 conference is, The Age of  Acceleration: Navigating Global CRE Technology and Innovation, will focus on what it will take to keep up, understand all the new technology, change organizations, rethink strategies, predict the future, take bigger risks and work at a speed never experienced in modern history. These are not just tactical, incremental changes to operating models, but rather the result in wholesale changes to the purpose of real estate and how it is operated. These changes are already taking place in the retail sector, which is influencing the industrial area as well. Now, in the early stages of the 'Space as a Service' model, this is poised to continually challenge the commercial and corporate real estate assumptions of yesterday.
ICON '18: The Industrial Conference
June 7 - 8, 2018
Jersey City, NJ
I.CON offers the most up-to-date trends and information available presented by the most notable names in industrial real estate. Topics include e-commerce trends, the logistics supply chain, demand for new industrial development and trends in current and future industrial facilities. Don't miss this critical conference for the industrial real estate sector and your opportunity to network and share strategies with top industrial leaders from across North America.
The Future of Real Estate
June 12, 2018
Miami, FL
LAB Ventures is organizing the first event in Miami that brings together the start-ups developing disruptive technologies, investors and, established real estate and construction companies. We are entering into a new phase of real estate technology where companies are starting to leverage virtual reality to create smarter spaces, machine learning to standardize and insights from industry data to more efficiently manage transaction services. Learn how technological advances are radically changing the industry landscape and what steps you can take to stay ahead of the game.
CREtech San Francisco
June 21, 2018
San Francisco, CA
Join us in San Francisco for our annual West Coast Conference to hear from the top thought leaders in the commercial real estate tech industry on the latest trends and discover cutting edge tech. CREtech is where the commercial real estate industry comes to discover all things tech. Our mission at CREtech is to connect the commercial real estate and tech sectors, bringing a new age of innovation and growth to the industry. These events bring together thousands of commercial real estate and tech professionals each year. We provide a fun, casual and candid atmosphere to learn about innovation in the industry.
BOMA International Annual Conference & Expo
June 23 - 26, 2018
San Antonio, TX
Your commercial real estate career is always in motion. You need to know what's now and what's next to stay ahead in a changing industry. The BOMA International Annual Conference & Expo is your big moment to learn, connect, grow and shine. The 2018 event will be held in San Antonio, Texas, and boasts a full schedule of new educational content, the latest technology and innovative solutions, and prime networking time. If it has the power to impact your future. It's here. Big opportunities await.
CCIM Global Commercial Real Estate Conference
October 8 - 9, 2018
Chicago, IL
Bringing CCIM designees and other top real estate professionals together, the CCIM Global Conference is the international commercial real estate event for trading ideas that help shape the future of the industry.
ULI Fall Meeting
October 8 - 11, 2018
Boston, MA
The ULI Fall Meeting brings together more than 6,000 leaders from every sector of the real estate industry. By attending, you will meet developers, investors, architects, planners, brokers, academics, attorneys, decision makers, and public officials. Here you will gain fresh perspectives, tour innovative developments and build valuable relationships!
CoreNet Global Summit
October 14 - 17, 2018
Boston, MA
CoreNet attendees walk away with a broader knowledge of markets, profitable business models, and new innovations in CRE. Over 2000 industry executives regularly attend this event which provides time for networking between breakout sessions.
CRE.Converge
October 15 - 17, 2018
Washington D.C.
Step outside the office for two days of powerful networking with 1,500+ CRE leaders and thought-provoking insights from industry experts and renowned keynote speakers. Top industry insights, in-depth project tours and sharing ideas with CRE's leading companies and leaders. Don't miss the preeminent conference for commercial real estate – where deals, connections and trends come together.
CREW Network Convention and Marketplace
October 17 - 19, 2018
San Diego, CA
As one of the premier events in the commercial real estate industry, the annual CREW Network Convention and Marketplace provides education, professional development, and inspiration and insight from thought-provoking speakers—all structured within a platform designed to maximize your business networking. If you're a CRE professional looking to expand your network while taking advantage of some of the best education and leadership development in the industry. Registration opens on Tuesday, June 5.
NMHC OPTECH Conference & Exposition
November 14 - 16, 2018
Orlando, FL
NMHC OPTECH is the premier destination for what's next in multifamily. Open to NMHC members and non-members alike, OPTECH provides a forum for senior practice leaders from a wide variety of disciplines to collaborate on strategic action, incubate new ideas and elevate the industry across all areas of business operations and technology.
ICSC New York National Deal Making
December 5 - 6, 2018
New York, NY
ICSC's second largest national conference, New York National Deal Making attracts over 10,000 industry professionals and over 500 exhibitors. This event is a one-stop for education, networking and deal making. For a second year, CREtech is honored to work with ICSC for the Innovation Exchange, a pavilion dedicated to showcasing the most cutting edge retail tech.
CREtech New York
December 6, 2018
New York, NY
Save the Date for our annual East Coast Conference. Last year, CREtech New York attracted 700 industry professionals including owners, developers, property managers, landlords, tenants, brokers, VC's and tech startups making it the largest CREtech event to date!
These trade shows and conferences are just the tip of the CRE learning iceberg. Stay tuned for more incredible CRE events as we will update the list as more conference info becomes available and don't forget to register for upcoming CREtech events at www.cretech.com!