GUEST BLOG – The 5 Pillars of Digital Transformation – Pillar 1: Customers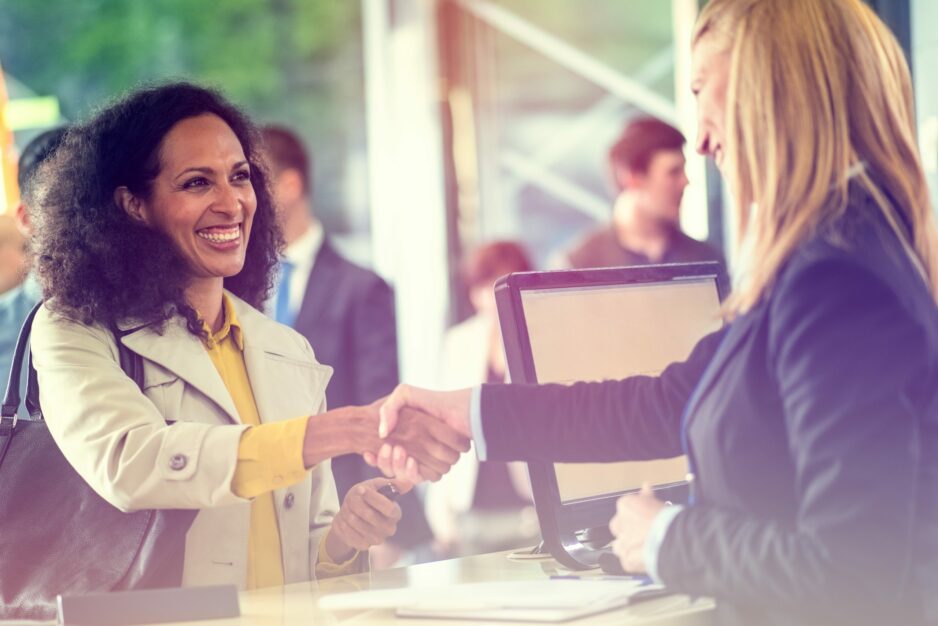 - by Oli Farago, CEO and Co-Founder of Coyote
In my first article, An Introduction to Digital Transformation, I discussed the potential impact of Digital Transformation on commercial real estate. The following article explores the first pillar of Digital Transformation - customers, in a little more depth.
The Digital Transformation transcends any conversation of right and wrong; good vs. bad. It does not take disguise, nor try to deceive and it considers nobody an enemy. Yet neither does it care for, nor take mercy on those who are ill-prepared when it comes knocking at their door.
We have now reached a point, I believe, where it is essential for every professional within commercial real estate to fully understand what the Digital Transformation is, what it's doing, and what implications it has for our industry.
The Digital transformation is already in full-swing, but the changes that we've seen already are nothing compared to those which are coming.
The speed of innovation and disruption is ramping up and, for those companies who remain unaware and inactive amidst all this change, it's soon going to reach a point where trying to catch up with this movement will be near impossible.
Recognizing some of these changes recently, I have made a real point of educating myself as thoroughly as I can about the Digital Transformation. Of everything I've learned, I'd like to share a few things that I feel would benefit every commercial real estate professional.
As I explained earlier, there are Five Domains of Digital Transformation - Customers, Competition, Data, Innovation, and Value.  In this article, the first in a series of five, I will focus on Customers.
Customers in a Digital World
The Digital Transformation is changing consumer habits in five distinct areas, all of which affect the best practices of the property industry:
Access
Customers now demand access to data and services as easily, flexibly, and quickly as possible.
The first stage of access is discovery.
Today, and for the foreseeable future, search engines rule. It is tempting, therefore, for property firms to try and compete with online hybrids by throwing money at Google AdWords, trying to win customers by appearing near the top of page one. But the truth is, that battle was won and lost long ago; such is the might of Purplebricks, Zoopla, Rightmove, etc, that small firms can't get a look in.
But that's not the end of the story.
In the near future, search engines as we know them will be redundant. Just look at the arms race going on now with voice search, for example. Devices like Amazon's Alexa are normalizing voice commands. Soon this will make its way into the property industry and using fingers to type requests and mice to select your preferred result will become things of the past.
And that's an important rule of the Digital Transformation - nothing stays static for long. Businesses should see this a positive, not a negative because it means that there is always a new opportunity to get ahead of the game, but only if you're aware of what's coming next.
By being aware of the rise in voice search and artificial intelligence, for example, it is possible to shift your focus forward and get ready to compete tomorrow rather than just today. Patience is not a virtue, it's a waste of valuable time.
Engagement
Content is King, an idiom never truer than today. However, in the Digital Age, the look and feel of content is very different to that of the past, as too is the amount of content that people consume.
Today's content demands that businesses become storytellers, creating content that offers true value to the audience beyond that of selling or marketing. So, bombarded with advertising is the modern consumer that to break through the wall, businesses need to offer something rather than just shouting about what they do.
I believe there is one company, above and beyond the rest, who really set the bar for content in the age of Digital Transformation, and that is Red Bull. Just think about what they do: they create and sponsor world-renowned sporting events; they produce viral skateboarding videos featuring world famous skaters; they collaborate with scientists for record-breaking space projects; and they tell a story of fearless human endeavor. Most remarkably, they do it all without ever mentioning their energy drink.
What has allowed Red Bull to retain a 42% market share all these years? A true and thorough understanding of their target audience.
This understanding is even more vital thanks to social media.
Through social media, customers have created enormous online communities and networks in which the fate of a company can be decided. Whereas consumers previously relied on advertising and marketing to form an opinion of a company, reliance has shifted in favour of word-of-mouth feedback.  Somewhat ironically in the age of technology, the influence of word-of-mouth marketing is intensified.
For a business to survive the power of these communities, there must be an intense focus on transparency, efficiency and honesty - these are the three things which modern consumers celebrate in their presence, and rally against their absence.
Customization
In the Digital Age, customers want products that feel bespoke to their needs; the tradition of homogenous products and services no longer appeals.
They demand that service packages must be offered on a pick-and-mix basis, allowing consumers to pay for those which they need and nothing else. A successful example of customization in its most basic form would be Coca-Cola, who in the face of declining sales, started selling cans and bottles boldly inscribed with the 150 most popular names in the country. The trial in Austria saw a 7% rise in Coca-Cola consumption and was later rolled out across eight more markets
It can be as simple as customizing your message with the consumer's name, or as complex as tailoring an offer to a consumer's current location or needs.
By creating this sense of individuality, a business not only differentiates itself from the competition, but starts generating a close, trusting relationship with its customers.
Connecting
The Digital Transformation demands that businesses go to great lengths to communicate with their customers. This means customer services must be available and responsive at all times; it means that core brand messages must be crystal clear and unambiguous; and it means that content must spark conversation and ignite interest.
And while the connections you make with customers must feel personal, they must also be sure not to cross the very fine line into contrived. This can create a sense of smarminess, which is a real turn-off for 21st Century consumers.
The Digital Transformation also dictates that all content must offer real value to the customer. So, although the age of content marketing allows for certain freedoms with the way you engage, the connections you make must always be relevant to the interests of specific consumer in hand.
Another important change delivered by the Digital Transformation is that of customer service, the majority of which today in executed through social media. Some companies have set exemplary examples of how this fact can turn even the most damning of customer complaints into positive PR.
As stated above, consumer networks can make-or-break a business (unless that business is Purplebricks -  little inside gag for you there) especially when things turn sour.
However, recent stories have come out of customers complaining to a company via social media, angry and inflamed, only for the company to respond in such a humorous, warm and understanding way which gets real traction in the media and online and a negative is spun into a positive.
Lidl have gone so far as to use this as the basis for an entire advertising campaign, taking the negative Tweets of the public and turning them around. One of their adverts features a woman who tweeted that Lidl's wine 'proper tastes like mouthwash', so they replied with an invitation to visit the vineyards of their wine suppliers. By the end of the ad, the woman has changed her mind and is waxing lyrical about the gorgeous taste and unbelievable value of Lidl wine.
It's a master class in connecting with your consumer in the Digital Age.
Co-Creation
This one is so, so important, especially for the property industry which contains an enormous amount of small startups.
The very nature of being a startup means that services and products are a work-in-progress. The early adopters of? your company need to understand that it may still be flawed. That's why it is so important to embrace the concept of co-creation.
If, for example, your customers are surveyors or agents and you provide a software platform. Rather than apologising for the current shortcomings, adding caveats left, right and centre, make it clear that you want their help in improving it. It is, after all, you who will be using the finished platform, so why not take this opportunity to inform how the thing is designed. Join us as a co-creator and be part of building something that will truly benefit the property industry.  
It's also worth noting, that co-creation can be offered by ICOs, crowdfunding, and crowdsourcing. However you choose to do it, co-creation is an absolute must, in order for a small company to gain competitive advantage and consumer trust in the Digital Age.
To conclude
For a business to survive, it must provide something that the consumer wants. What a consumer wants is changing. What a consumer expects to receive is changing. The power relationship between consumers and companies is changing. And it's all because of Digital Transformation.
A thorough understanding of your customer base and the networks they are forming is essential, in order to get them to see and to hear you. And you've got to do things the right way, with transparency and honesty.  A damaged reputation in the Digital Age rarely gets a second chance.
But it's not all caution and warning, because the Digital Transformation also encourages businesses to be closer, friendlier and more engaging with their consumers. Done the right way, this can be a joy. Whereas once consumers were a largely silenced force, they are now empowered, vocal and ever present. This should be taken advantage of; form friendships, learn, teach each other and grow together.
The Digital Transformation encourages you and your customers to be friends, but it will only allow that to happen if the benefits are mutual and the mindset progressive.
My next article will look at the 2nd Pillar of Digital Transformation: Competition.
Until next time!
By Oli Farago, CEO and Co-Founder of Coyote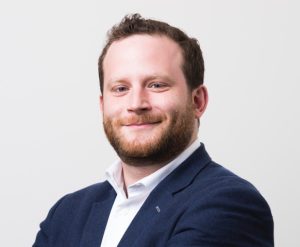 Enjoyed reading this article? Read more from Oli Farago, here.