Speaker Spotlight: Steve Weikal, Head of Industry Relations, MIT Center for Real Estate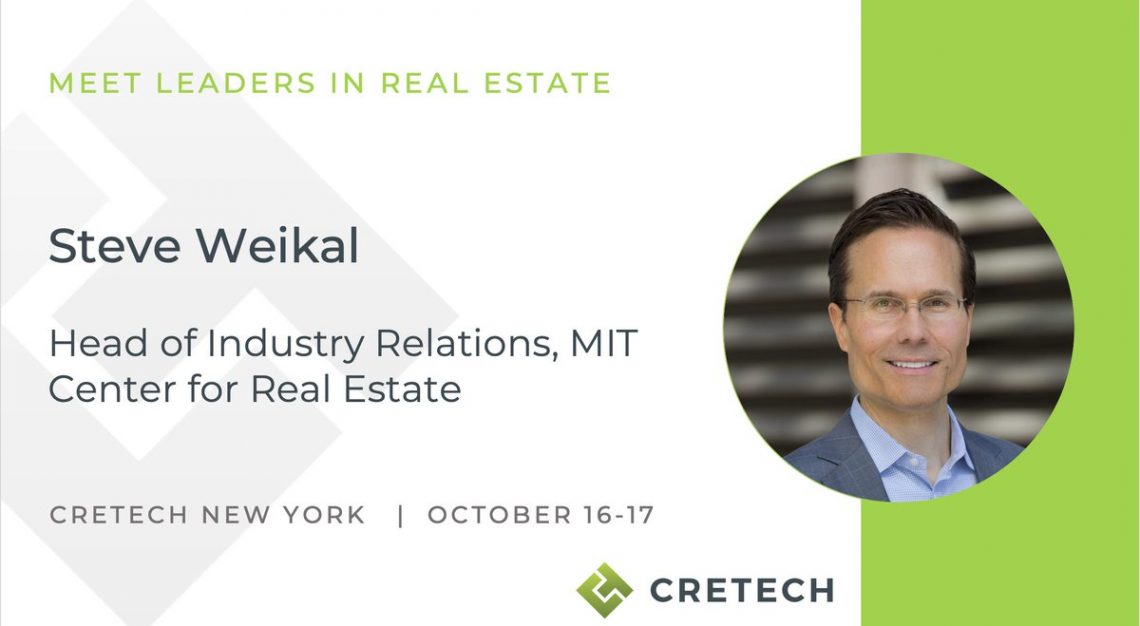 Attending the CREtech New York Conference on October 16-17, 2019?
Steve Weikal, Head of Industry Relations, MIT Center for Real Estate will moderate the Keynote Session, "An In-depth Look at the Tech Behind the Largest New Urban Development in the World," featuring the lead tech executives behind Hudson Yards in New York, Kenneth Finnegan and Scott Evans. The extraordinary discussion will shed light on how technology has shaped Hudson Yards into one of the most globally sophisticated and innovative mixed-use projects ever constructed.
Our team at CREtech recently caught up with Weikal to learn more about his role and his vision for the commercial real estate tech sector.
What were you doing prior to your current role and why did you decide to enter the commercial real estate tech industry?
Steve Weikal: Real Estate Developer. In 2014 there were new, innovative tech companies challenging the existing ways of doing business in real estate, and this was intriguing.
Describe your role at your company and what your day-to-day looks like?
SW: I manage the relationships that the MIT Center for RE has with the real estate industry, and I'm also on a team of researchers looking at the impact of innovation and technology on the global business.
What are you most excited about that your company is currently doing in the commercial real estate tech sector?
SW: Standing on the edge, trying to predict what the future looks like.
What is the most important trend you are paying attention to today in commercial real estate tech?
SW: The old business models are being dismantled and reinvented.
What startups are you particularly excited about?
SW: Those involved with mixed reality.
---
The 2019 CREtech NYC Conference will be held on October 16th and 17th at Dock72 in Brooklyn and is expected to attract 2,000 professionals from around the world. Global commercial real estate executives will attend the event to network, uncover new investment opportunities, and acquire leading-edge products and services to enable digital transformation for the largest industry in the world.
To purchase conference badges to CREtech New York, click here.