"Trying-On" a Trillion Dollar Retail Solution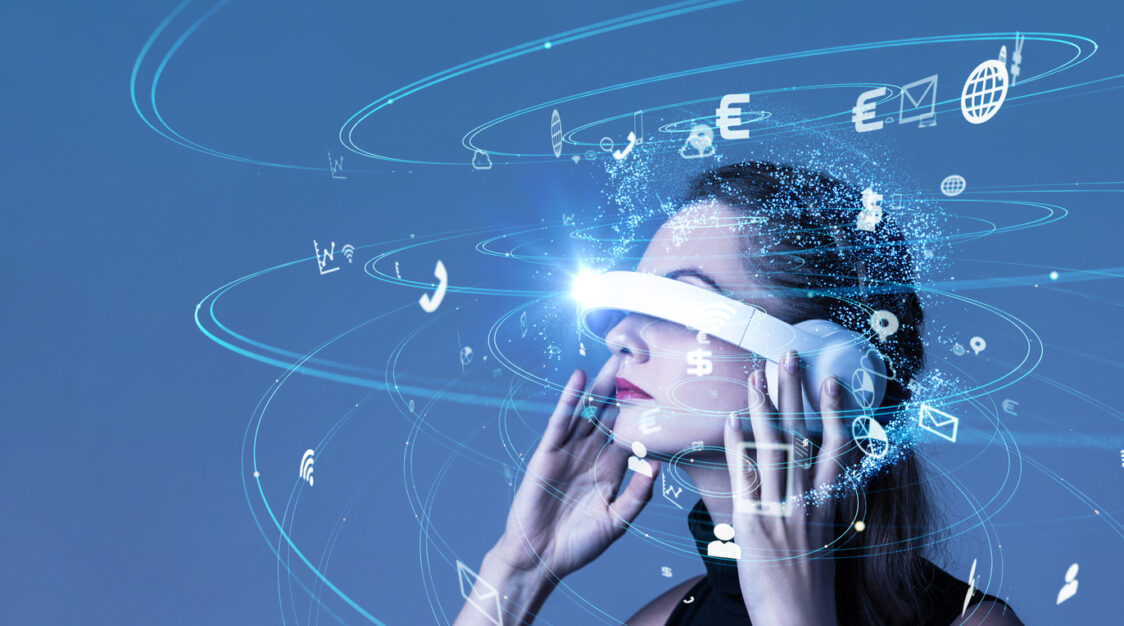 Some numbers are so big they boggle the mind. Million? That's a lot. Billion? One could name some billionaires, though scarcely conceive of the monetary reality. Trillion? It sounds like a fake number to most—an inconceivable amount of anything, let alone money. Retail's latest puzzle is about a trillion U.S, dollars, and according to CEO Tobin Moore of Optoro, an end-to-end returns optimization solution, all trillion of it is getting returned. 
As shoppers move away from brick and mortar and take their wallets online, something altogether foreseeable has happened: Returns have gone up. "Shoppers return 5 to 10 percent of what they purchase in store but 15 to 40 percent of what they buy online," reports reports David Sobie, co-founder and CEO of Happy Returns.
Retail returns today come in at four times the rate of the analog days, creating many new problems. Chief among them is the logistics of where to put all that rejected merchandise. Reverse logistics has become a beast all to itself, and that beast will become a $600 billion market in the next few years.
Not only are returns logistics an issue for retail, but shoppers are also unexcited by this new paradigm. Nearly three-quarters of American shoppers report the returns process as their least favorite part of online shopping. Coupled with that, in this day and age of slowly climbing global temperatures, the sheer volume of returns creates a concerning environmental impact. As Miguel Jaller of Vox points out, "the demand for speedy delivery and returns means that trucks are often less than full than they were previously, which increases the carbon footprint of each individual item you buy or return." Additionally, although retailers attempt to resell as much merchandise as possible, in many cases the products are unsalvageable. Some estimates indicate that more than 25 percent of returns lead to upwards of five billion pounds of product pushed into landfills each year.
Getting Out of the "Uncanny Valley" Experience
With returns from legacy brick-and-mortar sales one-quarter the rate of online returns, convincing shoppers to return to the good old days of physically visiting a location could dramatically impact this trillion dollar issue. The secret weapon to bring them back? Embracing the uncontested eventuality that modern retail will come down to an ability to create unparalleled immersive experiences. 
And yet, most retailers have only adopted technology in stores under duress. With their backs against the wall and store closures possibly reaching 12,000 in 2019, they've had little choice but to invite tech onto the sales floor. "You have to put new technology in stores. That's just the reality," says Cedric Clark, VP of Operations at Sam's Club. The data backs up that observation; according to a Business Insider report, 75% of consumers expect retailers to offer an augmented reality (AR) experience.
Initial reluctance may stem from institutional inertia, a penchant for doing business the way we've always done business. It may also result from the underwhelming and off-putting nature of  tech inside retail thus far. However, Brian Gill of Nordstrom believes those days are just about over: "We are in the Uncanny Valley moment of retail: The technology has progressed to where it feels like it's interfering with the customer experience. But it will evolve beyond that, to where the technology can soon step back, and let the customer experience shine."
What does this evolution look like? 
It may look like Under Armour's OptoJump Experience, available at its flagship store in Chicago, where shoppers test their new shoes and measure their vertical leap using the same system elite athletes use. 
Or could it look like Lowe's Vision Navigation? The company's AR turn-by-turn navigation app utilizes the shoppers phone to guide them right to their desired product.
Walmart, of course, is also pursuing AR initiatives. After a recent hackathon, Walmart Labs introduced an AR price scanner into its iOS app. Recreating some of the convenience of online shopping, consumers can point their phone at an item's barcode in store and quickly browse related products and prices.
Perhaps this evolution comes down to a trojan horse approach similar to Kohl's strategy. Realizing that almost 60% of Americans would rather return purchases to a physical store versus mailing them back, Kohls has begun accepting Amazon returns in its physical stores. This slight shift resulted in a nearly 24% boost in foot traffic and a 14% increase in visits longer than 16 minutes.
"Kohl's has no interest in making Amazon more money," Cameron Peebles of InMarket told Business Insider. "But they made a strong business case that these people coming in to make Amazon returns are going to stick around and shop. And it seems, based on foot traffic, that it's working."
These brick-and-mortar efforts to alleviate increased online returns ignore the characteristics of the retail business that led to online success in the first place: expensive operation costs and high overhead for brick-and-mortar retail stores lead to thin margins. This plays out even more so with immersive in person experiences, where the only real benefit realized comes from marketing and brand exposure. And of course, goods purchased in physical stores are still returned fairly often—nearly one in ten offline purchases are still handed back to the store via the customer service desk. Retail evolution alone is not enough to stem the bleeding tide of this trillion dollar retail issue, it will take deeper innovation.
See Yourself in This Innovation 
While winning shoppers back to physical stores may reduce the swelling number of online purchase returns, it ignores a steady, two-decades-long trend of shoppers preferring to click their way to goods instead of step. 
Online sales outpaced general merchandise stores sales for the first time this year. Maybe the only solution lies in addressing the problem head on? Applying augmented reality technology to online shopping could greatly improve the experience while lowering online returns. After all, "going into a store is so passé" as Kyle Wiggers of Venturebeat pointed out. 
Why physically go to the store when you can try on things in the comfort of your own smartphone display? Try-On technology using AR is here and it will innovate the online shopping experience, lowering returns in the process. 
Fit and style are still the biggest concerns when purchasing items online. According to Fast Company, "many consumers actually buy clothes with the explicit goal of returning them; for instance, they buy several sizes of the same product to see which one fits." You can admire photos of a model flaunting the outfit, but until you lay that garment over your own body—even a digital representation of yourself—you won't know for sure if it's a keeper. 
Brands from all over the marketing perceptual map are tapping new tech, including AR, to give customers a chance to "try on" clothes, shoes, glasses, and more using nothing more than a smartphone. 
Perennial brand innovator

Nike has launched an AR app

that measures your foot within two millimeters of accuracy. 

Apps from

Gucci

and

Warby Parker

  allow you to see yourself wearing their shoes and glasses respectively and then share those images on social media to crowdsource opinions and fish for encouragement to fire up the Paypal account. 

Ikea's Place app—which has been described as "

magic to experience

"—allows you to fill your entire room with virtual furniture and perfect the feng-shui before you order. 

Overstock.com has a similar strategy

with its app for previewing virtual furniture, though the company has faced challenges in scaling the app to include the over 10,000 products it carries. 

Speedo's Mirror app

scans your face and not only gives you an instant preview of how your goggles will look when worn, but also recommends which goggles will create the best seal for your eyes based on the shape of your face. 
These futuristic offerings all have a single primary goal: reduce returns.Great brand affinity and touchpoints are also created, to be sure, but if returns don't go down there's little doubt these AR experiments would be seen as failures. 
Behind these multinational household brands are simply small tech firms—teams like Wannaby, Seek, and Ditto—coding up the AR experiences meant to overhaul the physical retail experience. These small companies are pioneering the marriage of e-commerce and AR technology so you can become like Lewis Carroll's curious Alice, using your smartphone as a looking-glass into a world where you find perfect-fit fashion and decor online. These teams are deeply innovative and excited to bring AR to not just the shopping experience, but also the marketing and customer service. 
Ditto's team of "Hollywood-level artists," who "have created the most photo realistic 3D digital glasses in the world," believe that brands using AR can not only reduce returns, but drive significant traffic.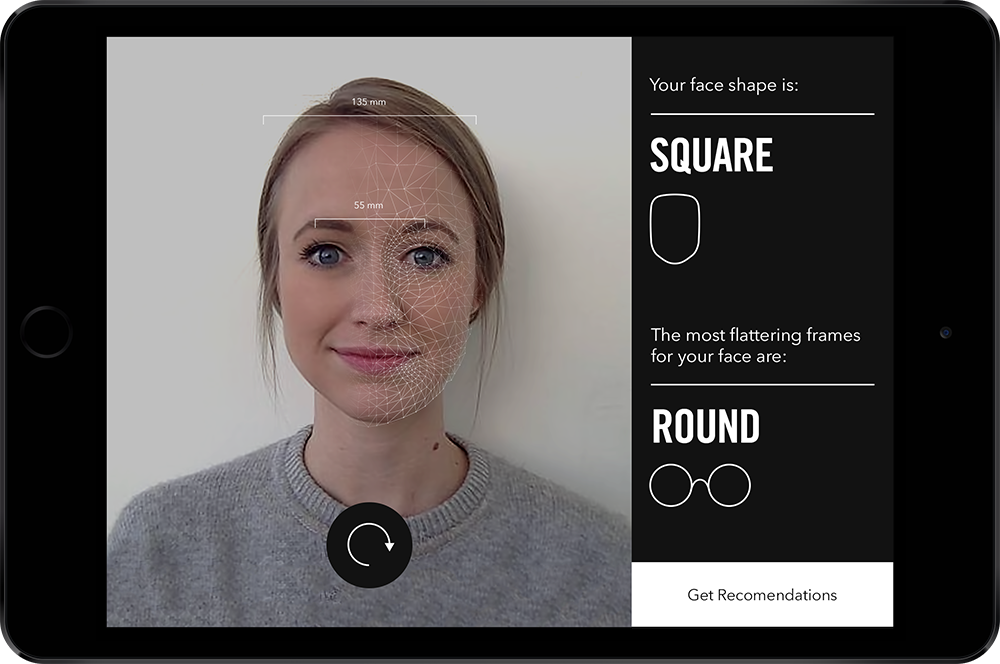 The Ditto team suggests brands send hyper-personalized emails with pictures of the recipient wearing the 3D modeled glasses or shoes. They've also suggested using the new technology to improve customer service calls—AR would allow techs to see the item and even demonstrate the customer adjustments needed to alleviate the issue.
Time to Face Augmented Reality
As much as some retails outfits loved the old reality, the days of where a showroom, salesfloor, and physical storefront take front-and-center are behind us. It's inevitable that retail must tackle the inescapable problems presented by our new reality of online shopping. Four out of ten purchases are being returned and yet online stores are still managing a healthy margin. Brands can take this issue and wave it around as some misguided justification to launch initiatives to get bodies back in stores, or they can listen to customers who have already voted with their wallet for convenience. Teams that lean into these customer desires and create slick new AR experiences will be the teams with healthy head starts in the next decade. With a recession looming and retail still smarting from the last great recession, the boost in profits from innovative use of AR will determine who makes it out alive, and who turns into the next Sears.