CRETech Adds Linda Isaacson as New 'Real Estate Tech Awards' Judge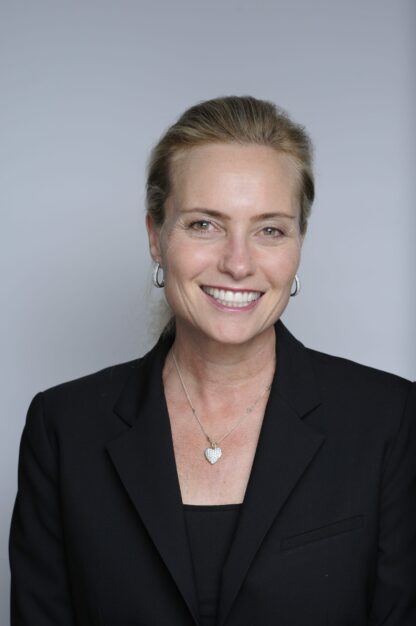 Isaacson, senior vice president with First American Title National Commercial Services, joins the most distinguished panel of commercial real estate tech investors and thought leaders to judge the 2018 Real Estate Tech Awards (#RETAS) as well as CREtech's Leadership Board
NEW YORK - (October 18, 2018) – CREtech, the leading event, content and connectivity platform for the commercial real estate tech sector, announced today that Linda Isaacson has been appointed to the 2018 Real Estate Tech Awards (#RETAS) review committee. Isaacson currently serves as senior vice president and the director of business intelligence, data & analytics for First American Title Insurance Company's National Commercial Services division, a leading provider of title insurance and escrow settlement services for commercial real estate transactions in the United States and abroad.
Isaacson was also appointed to the CREtech Leadership Board that provides a forum for sharing and discussing important insights on the most impactful industry tech trends.
The Real Estate Tech Awards are open to any startup or technology company servicing the industry, and are backed by venture capitalist, Angel Investors, and other corporate financiers in the commercial real estate technology industry. The #RETAS are designed to determine the 2018 leaders in the commercial real estate technology sector in the following categories:
The RETAS recognize the most innovative and cutting-edge companies who have played an integral role in advancing technology in the commercial real estate industry throughout the year. Winners of the 2018 awards will be announced live at the CREtech New York Venture Conference on December 6 and invited to attend an exclusive and intimate Meet-and-Greet.
The 2018 judges include:
Linda Isaacson

, SVP & Director, Business Intelligence, Data & Analytics, First American Title National Commercial Services

Dave Eisenberg

, SVP, Digital Enablement & Technology, CBRE

Frank Sorrentino

, Chairman & CEO, ConnectOne Bank

Dror Poleg

, Owner, Rethinking.RE

David Knowles

, Managing Director, Stanfield Partners

Elie Finegold

, Real Estate and Technology Entrepreneur, MetaProp NYC

Rick Haughey

, Vice President, Industry Technology Initiatives, NMHC

Antony Slumbers

, Strategic Innovation in Real Estate, antonyslumbers.com

Michael Beckerman

, CEO, CREtech
To learn more and submit your application for the 2018 Real Estate Tech Awards, click here.
About CREtech
Our mission at CREtech is to connect the commercial real estate and tech sectors, bringing a new age of innovation, investment and growth to the industry. The platform features the largest events, most comprehensive aggregated news database and company directory in the sector. CREtech is owned and operated by The News Funnel, the leading content, connectivity and event platform devoted to the commercial real estate industry.
To learn more visit www.cretech.com or email cali@cretech.com.