CREtech Announces Appointment Of Serial Tech Founder Ash Zandieh As Chief Intelligence Officer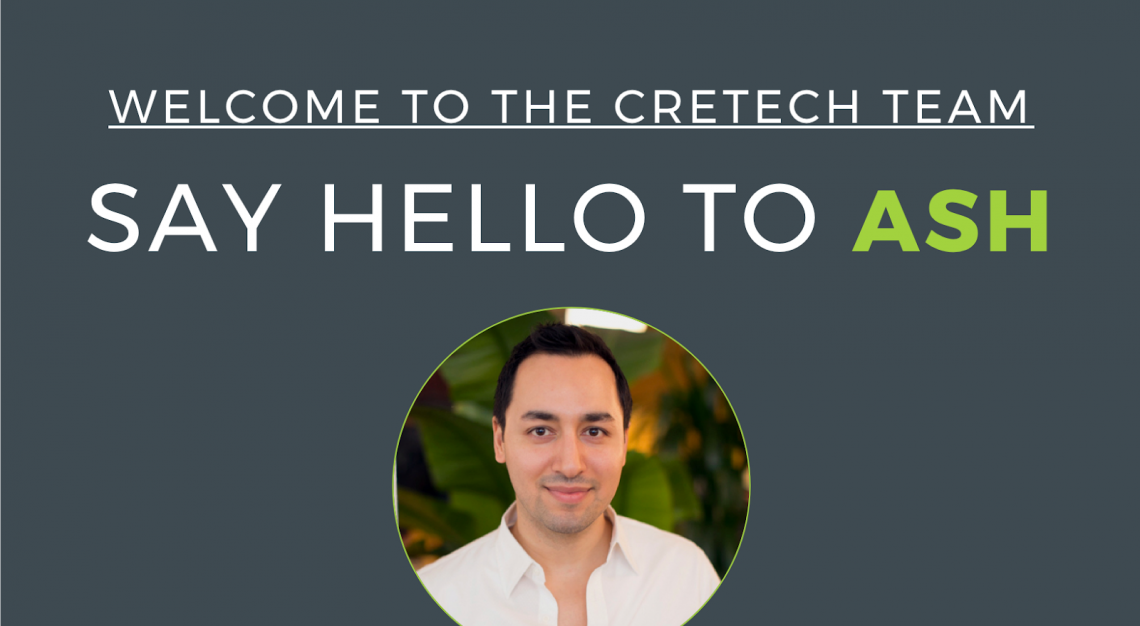 Fast growing event, data and research platform devoted to commercial real estate technology continues to scale with strategic new hire
New York, NY (February 20, 2019) — CREtech (cretech.com), the largest event, data and content platform covering the commercial real estate tech industry, is pleased to welcome RE:Tech Founder and industry veteran Ashkán Zandieh to the growing CREtech team as Chief Intelligence Officer.
Zandieh, a former top commercial real estate broker at ABS Partners Real Estate, spent the past five years growing RE:Tech into the number one research and commercial real estate tech advocacy organization worldwide. Previously, he founded PropertyIDX (formerly Falkon App), New York City's leading investment sales marketplace of listing and market data to increase property visibility and deal flow.
A natural progression from CREtech's recent announcement of their acquisition of Zandieh's site, RE:Tech, Zandieh will join the rapidly growing CREtech team full time to lead market research, thought leadership and content efforts. He will be based in CREtech's New York office.
"I am really proud to welcome someone that I have had deep respect for since I entered the commercial real estate tech sector in 2011 and now truly thrilled to have him as my partner," stated Michael Beckerman, CEO, CREtech. "In this new position, Ash will be using his deep knowledge of the ecosystem to further educate and lead the commercial real estate tech industry with the important trends, data and insights happening in real time in the industry," Beckerman concluded.
As the leading source of venture capital data in real estate technology, Zandieh's work has been featured and published in Forbes, The Wall Street Journal, New York Times, The Atlantic, Business Insider, and many more.  Additionally, Zandieh's social-science research including "The Sociology of Tech" has been featured in Forbes and The Commercial Observer.
"I love working with passionate entrepreneurs, startups, and real estate companies that think differently about real estate and the built environment." said Ashkan Zandieh, CIO, CREtech.  "Our industry is going through a once in a generation shift and new standards are being set everyday with the greatest equalizer leading the way, technology."
To view the entire CREtech team, click here.
About CREtech
CREtech is the largest event, data and content platform in the commercial real estate tech industry. The platform features the most well attended trade shows in the industry, hand selected daily news, the largest directory of tech startups serving the industry and industry leading research.
CREtech is owned and operated by The News Funnel, the leading content, connectivity and event platform devoted to the commercial real estate industry.
Get tickets to an upcoming CREtech event or learn more about marketing and sponsorship opportunities by emailing anne@cretech.com.