CREtech Announces New "CREtech Talk" Session On "The Anatomy Of A Smart Building" at Los Angeles Conference in March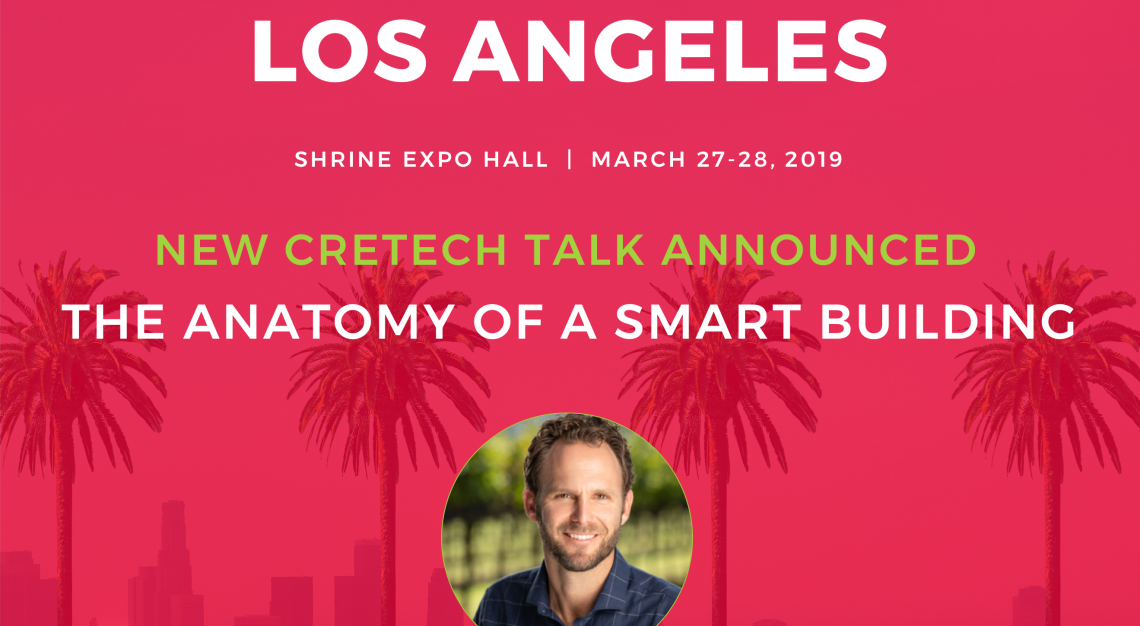 Navitas Capital's Managing Partner, Travis Putnam, Will Present At The Largest Conference In Commercial Real Estate Tech Sector On The West Coast In 2019
New York, NY (March 7, 2019) — CREtech (cretech.com), the largest event, data and content platform covering the commercial real estate tech industry, announced a new session to be presented by Travis Putnam, Co-Founder and Managing Partner at Navitas Capital.  The session, "CREtech Talks: The Anatomy of a Smart Building" will be available to all attendees of the upcoming conference in CREtech Los Angeles on March 27-28.
The new "CREtech Talks" are inspirational and informative 20-minute solo sessions presented at the CREtech Los Angeles Conference, that shed light on new ideas, trends and leadership tips for the emerging commercial real estate tech sector.
Attendees will get to hear from one of the leading venture capitalists in commercial real estate tech, Travis Putnam, as he presents his vision for the building of the future, including everything from occupant-centric control solutions, to AI driven operations, to the convergence of digital and physical environments.
Over two days, thousands of startups, entrepreneurs, investors and commercial real estate professionals from around the world will attend the CREtech Los Angeles Conference at the historic Shrine Expo Hall. All of the major tech trends in office, industrial, retail and multifamily including CoWorking, Data, A.I., ConTech and more will be discussed by those leading the tech revolution in commercial real estate.
Attendees will have the opportunity to set up one-to-one meetings during our speed dating breaks, hear from the most sought-after thought leaders and meet the leading startups, investors, developers/owners and brokers, not to mention have a great time during our evening receptions.
To purchase tickets, click here.
About Navitas Capital
Navitas Capital is a California based venture capital firm focused on technology investments for the real estate and construction industries. Navitas' investment strategy is to provide a combination of growth capital, industry expertise, and market access to high growth technology companies. Navitas tests and deploys technology solutions across its own portfolio of real estate assets, as well as helps startups scale through providing access to Navitas' network of industry-leading LPs. Navitas is currently investing out of its second fund that includes anchor strategic commitments from many industry leading LPs. Current and past real estate technology investments include: Katerra, PlanGrid (Autodesk), Cherre, HqO, Aquicore, Matterport, Gridium, View, Honest Buildings, Truss, Bowery, Harbor, PeerStreet, HappyCo., Ravti, Sweeten, Comfy (Siemens) and Can2Go (Schneider Electric).
About CREtech
CREtech is the largest event, data and content platform in the commercial real estate tech industry. The platform features the most well attended conferences in the industry, hand selected daily news, the largest directory of tech startups serving the industry and respected market research.
CREtech is owned and operated by The News Funnel, the leading content, connectivity and event platform devoted to the commercial real estate industry.
Get tickets to an upcoming CREtech event or learn more about marketing and sponsorship opportunities by emailing anne@cretech.com.