CREtech Goes "Inside Prologis" for Panel Presented at Los Angeles Conference on March 27-28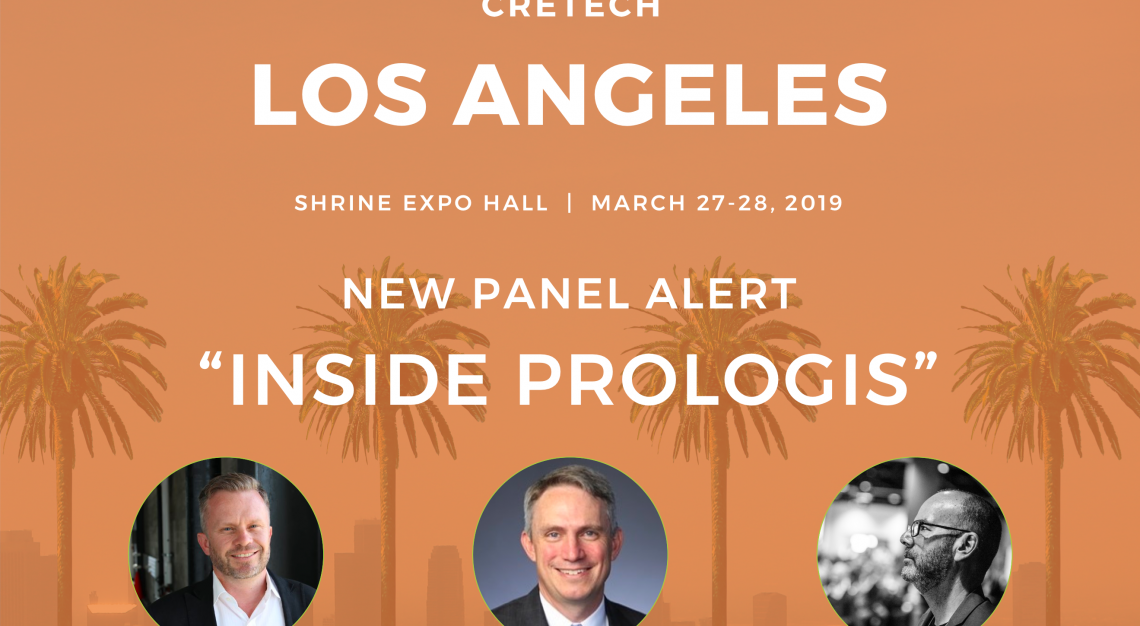 Largest Conference In Commercial Real Estate Tech Sector Attracts All-Star Line-Up Of Speakers For Its Upcoming L.A. Conference
New York, NY (February 4, 2019) — CREtech (cretech.com), the largest event, data and content platform covering the commercial real estate tech industry, announced a new panel session for its upcoming conference in Los Angeles on March 27-28. The session, "Inside Prologis," will feature two of Prologis Ventures' leading tech and operations professionals who will discuss how their company's overall tech investment and adoption strategies.
Moderated by Michael Beckerman, CEO, CREtech, the Prologis executives that will be interviewed on stage include:

While many recognize Prologis as the world's largest logistics company with $92 billion in assets under management, what many don't know is that the company is one of the most forward-thinking and active investors/adopters in tech as well. In this in-depth interview, Beckerman, will sit down Giles and O'Donnell to learn more about how the company uses
Technology to remain on the leading edge of innovation.
Over two days, thousands of startups, entrepreneurs, investors and commercial real estate professionals from around the world will attend the CREtech Los Angeles Conference at the historic Shrine Expo Hall. All of the major tech trends in office, industrial, retail and multifamily including CoWorking, Data, A.I., ConTech and more will be discussed by those leading the tech revolution in commercial real estate.
Attendees will have the opportunity to set up one-to-one meetings during our speed dating breaks, hear from the most sought-after thought leaders and meet the leading startups, investors, developers/owners and brokers, not to mention have a great time during our evening receptions.
To purchase tickets, click here.
About Prologis
Prologis, Inc. is the global leader in logistics real estate with a focus on high-barrier, high-growth markets. As of December 31, 2018, the company owned or had investments in, on a wholly owned basis or through co-investment ventures, properties and development projects expected to total approximately 768 million square feet (71 million square meters) in 19 countries. Prologis leases modern distribution facilities to a diverse base of approximately 5,100 customers across two major categories: business-to-business and retail/online fulfillment.
About CREtech
CREtech is the largest event, data and content platform in the commercial real estate tech industry. The platform features the most well attended conferences in the industry, hand selected daily news, the largest directory of tech startups serving the industry and respected market research.
CREtech is owned and operated by The News Funnel, the leading content, connectivity and event platform devoted to the commercial real estate industry.
Get tickets to an upcoming CREtech event or learn more about marketing and sponsorship opportunities by emailing anne@cretech.com.