CREtech London Returns in 2024 as Europe's Premier Gathering for Built World Innovation and Sustainability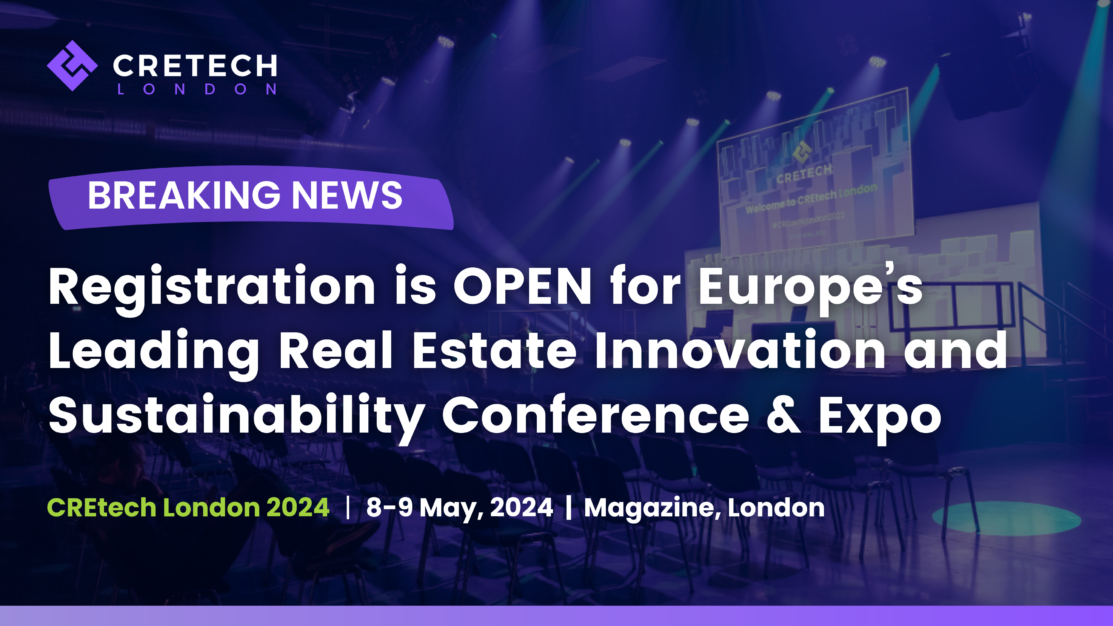 Reimagine Real Estate at Europe's Leading Real Estate Innovation and Sustainability Conference & Expo
New York, NY (October 19, 2023) — CREtech, the largest international community of professionals devoted to technological and sustainable innovation in the real estate sector, has announced the return of Europe's most important real estate technology conference. CREtech London 2024 will return to Magazine London, one of London's premier event venues, on 8th-9th May.
On the heels of CREtech's successful conferences in 2023 attracting over 5,000 delegates, CREtech conferences are recognized as the most important and forward-thinking events available in the real estate sector. Over 1,500 delegates from across the globe attended CREtech London in 2023 to network, learn and fill their deal pipeline with new business. Filled with the highest quality audience made up of 78% director level or higher landlords, developers, investors, brokers, occupiers, and more, no other event brings together as many buyers and sellers of real estate technology. 
At CREtech London, attendees will experience the full suite of CREtech conference offerings, showcasing cutting-edge content across two stages; The Main Stage and Innovation Stage. The stages will educate and inspire attendees through a mixture of exclusive keynote presentations, panel sessions, fireside chats, interactive sessions and demos from the industry's most promising startups. Only at CREtech London will attendees find unique, and powerful speakers delivering leading edge content to foster innovation, drive productivity, and enhance sustainability initiatives. In 2024, CREtech London will feature fewer speakers and panels and more fireside chats, TED talks and next-level presentations that will leave attendees feeling inspired.
Along with access to next-level content, attendees of CREtech London 2024 will get front row seats to exclusive keynote presentations and panels featuring the biggest names in the industry, attendees will have the ability to schedule 1:1 in-person meetings through their event matchmaking app in CREtech's industry renowned Tech Connect Lounge, and an all-access pass to the expo hall packed with the latest real estate technology solutions.

To secure super early bird tickets and learn more about the event, click here.

To learn more about partnership and sponsorship opportunities, click here.

About CREtech
CREtech is Reimagining Real Estate. We are the largest international community of professionals  devoted to technological innovation in the real estate sector. Our mission is to drive tech adoption and innovation in the built world by organizing two large-scale conferences annually in New York and London.  Learn more: CREtech.com.