CREtech Returns To New York To Host Largest Ever Industry Event on December 6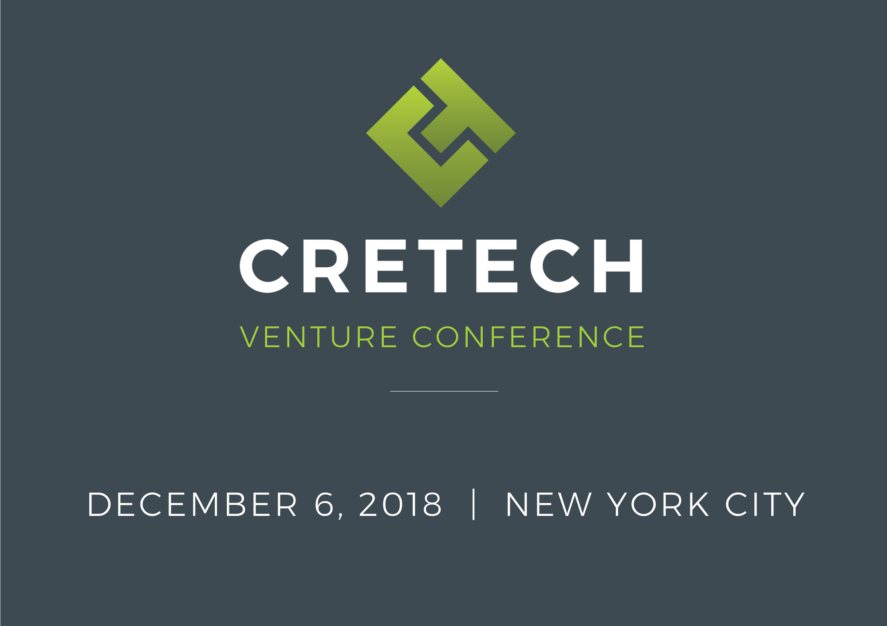 Sixth Annual NYC CREtech Event expected to host over 800 industry professionals
New York, NY (October 24, 2018) — CREtech (cretech.com), the leading event, content and connectivity platform for the commercial real estate industry will be returning to New York on December 6th, 2018 for its CREtech Venture Conference. CREtech events are the most well attended and fastest growing in the commercial real estate tech sector.
This first-ever day long event will be hosted at one of the most incredible venues in New York City, Terminal 5 located in Midtown Manhattan, and will feature over 30 speakers and panelists, including the top VCs, Angel Investors, Accelerators, Private Equity firms, Landlords and Brokerage firms to speak about the most important tech trends in commercial real estate. Over 800 attendees will also have the opportunity to meet and network with the leading startups and the most active companies in the commercial real estate tech sector. To meet the exhibitors and sponsors, click here.
Along with a program full of leading-edge content, CREtech will also announce the winners of the Real Estate Tech Awards to highlight the most innovative companies who have played an integral role in advancing tech in the real estate industry throughout the year.
[embed]https://www.youtube.com/watch?v=XD14Jg4Bp2s[/embed]
Hear from 30+ leading industry professionals talk CREtech investment trends and what is it come for the growing sector:

The full agenda and panels for the 2018 CREtech Venture Conference will be announced in the coming week. To purchase tickets for the conference, click here. To learn more about partnerships and sponsorships, click here.
About CREtech
Our mission at CREtech is to connect the commercial real estate and tech sectors, bringing a new age of innovation, investment and growth to the industry. The platform features the largest events, most important daily newsletter, largest directory of startups and industry leading research. CREtech additionally provides Advisory Services to startups and commercial real estate developers/brokers.
CREtech is owned and operated by The News Funnel, the leading content, connectivity and event platform devoted to the commercial real estate industry.
To learn more about becoming a sponsor, a list of upcoming events and other exciting news, please click here or email cali@cretech.com.