Hugely Successful CREtech Austin Meetup with Over 150 Turnout on October 25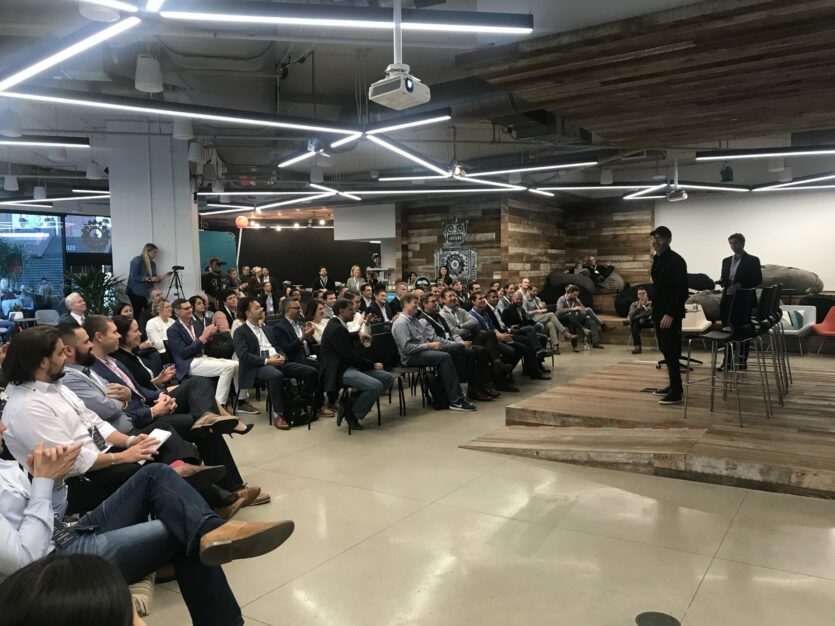 CREtech's Austin Meetup attracted over 150 leaders in the commercial real estate tech industry
New York, NY (October 31, 2018) — CREtech (cretech.com), the leading event, content and connectivity platform for the commercial real estate industry, hosted its first Austin event on October 25 at popular local tech hub, The Capital Factory, attracting over 150 professionals.
The event kicked off with the 'Real Estate Innovators' panel, moderated by our local host for the event, Ryan Cox, Principal, Founders Grove Capital. The top executive panelists included Michael Mandel, Co-Founder and CEO at CompStak; Ryan Turner, President and CEO at Refine(RE); Arie Barendrecht, Founder and CEO at WiredScore; and Doug Shankman, Head of Sales, Crexi.
Michael Beckerman, CEO, CREtech, moderated the second panel of leading VCs and early investors in CREtech. Panelists included Elie Finegold, Entrepreneur In Residence at MetaProp; and Travis Putnam, Co-Founder and Managing Partner at Navitas Capital.
Full panel videos and photos will be available on CREtech soon.
The upcoming CREtech New York Venture Conference will be the largest conference to date. To get tickets, click here. To learn how your company can get involved with exhibitor space and other branding opportunities, email anne@cretech.com.  
About CREtech
Our mission at CREtech is to connect the commercial real estate and tech sectors, bringing a new age of innovation, investment and growth to the industry. The platform features the largest events, most important daily newsletter, and the largest directory of startups and industry leading research. CREtech additionally provides Advisory Services to startups and commercial real estate developers/brokers.
CREtech is owned and operated by The News Funnel, the leading content, connectivity and event platform devoted to the commercial real estate industry.
To learn more about becoming a sponsor, attending upcoming events, or for other inquiries, please email cali@cretech.com.