Top City Tech Officials from Los Angeles to Participate in Panel Discussion at CREtech Los Angeles on March 27-28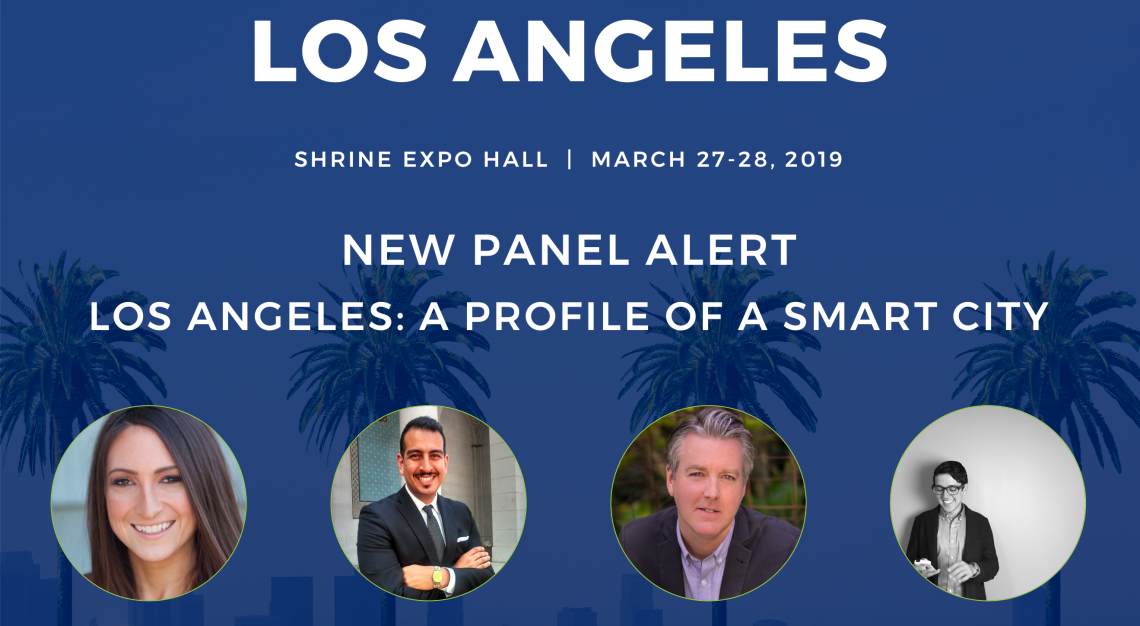 Largest conference in commercial real estate tech attracts world-class speakers for its upcoming L.A. conference
New York, NY (February 15, 2019) — CREtech (cretech.com), the largest event, data and content platform covering the commercial real estate tech industry, announced a new panel session for its upcoming conference in Los Angeles on March 27-28. The session "Los Angeles: A Profile Of A Smart City" will feature three of the city's top deputies across Technology, Transportation, and Design to discuss the relationship between the city and all of the emerging tech startups.
Moderated by Natalie Bruss, Partner, Fifth Wall, panelists will include:
Mayor Eric Garcetti has set a bold vision for Los Angeles to become a well-run and prosperous city for all Angelenos through a bold innovation agenda. In this first-of-its-kind keynote session, Fifth Wall Ventures Partner and a member of the Mayor's Tech Innovation Council, Natalie Bruss, will sit down with three of the city's top deputies across Technology (Aria Safar, Mayor's liaison to the tech industry), Transportation (Marcel Porras, Chief Sustainability Officer, Department of Transportation) and Design (Christopher Hawthorne, Chief Design Officer) to discuss how the second largest city in the nation is partnering with startups and incumbents across our sector to enact meaningful change.
Over two days, thousands of startups, entrepreneurs, investors and commercial real estate professionals from around the world will attend the CREtech Los Angeles Conference at the historic Shrine Expo Hall. All of the major tech trends in office, industrial, retail and multifamily including CoWorking, Data, A.I., ConTech and more will be discussed by those leading the tech revolution in commercial real estate.
Attendees will have the opportunity to set up one-to-one meetings during our speed dating breaks, hear from the most sought-after thought leaders and meet the leading startups, investors, developers/owners and brokers, not to mention have a great time during our evening receptions.
To purchase tickets, click here.
About CREtech
CREtech is the largest event, data and content platform in the commercial real estate tech industry. The platform features the most well attended trade shows in the industry, hand selected daily news, the largest directory of tech startups serving the industry and industry leading research.
CREtech is owned and operated by The News Funnel, the leading content, connectivity and event platform devoted to the commercial real estate industry.
Get tickets to an upcoming CREtech event or learn more about marketing and sponsorship opportunities by emailing anne@cretech.com.