A Rapidly Evolving M&A Landscape is Upon Us In Commercial Real Estate Tech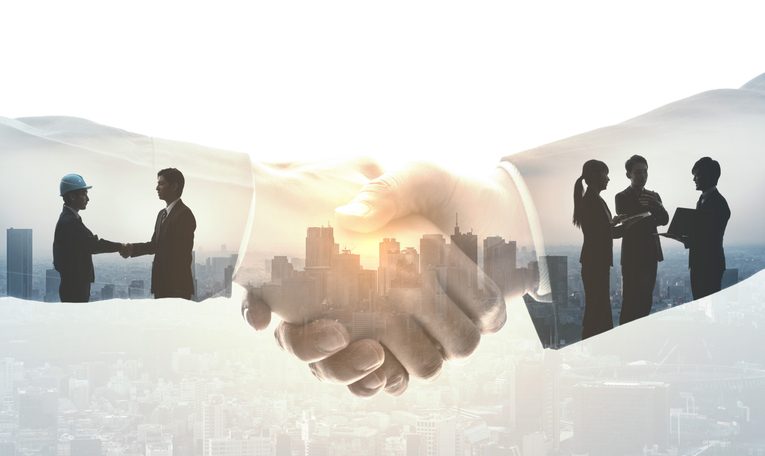 An influx of capital, increased competition, and distribution advantages have dawned an unprecedented era of mergers and acquisitions (M&A) in the real estate tech sector—commonly referred to as property tech or  "proptech." Given the breadth of startups in the sector, consolidation is not only inevitable but also required for growth. Tech on tech mergers allow companies to share audiences, scale revenue faster and combine intellectual IP. On the other hand, real estate owners, operators and service providers that are considering on boarding new technologies are offered more of a single source solution, a longtime goal of many in the sector. As a result of these trends, M&A activity is expected to only accelerate in the real estate tech in the future.
The VTS and Hightower merger arguably started the modern M&A craze on the commercial side, while Zillow's $3.5 billion takeover of its chief rival Trulia back in 2015 jolted the residential industry into action. The pace has only picked up amidst insane real estate investment activity summary, a strong equity market, as well as a humming economy. Our own data shows proptech sector investments have ballooned, surging from $1.8 billion in 2015 to $4.2 billion in 2016 to $12.6 billion in 2017, and then $11.2 billion in 2018. Meanwhile, the economy is in the longest period of continuous growth on record.
Numbers from August 2019 indicate the heatwave of venture funding has continued: Investments in private real estate tech companies reached near $2.6 billion, a 4%% month-over-month increase. During the same period, total deal volume increased by  49%, totaling 55 deals. Activity is spread out, but New York continues to ring true as the "Silicon Alley" of proptech. Given the frothy capital climate, it's no surprise M&A activity has similarly seen a corresponding uptick in pace.
KPMG's 2018 survey of real estate decision-makers shows that an impressive 93% of real estate decision-makers agree with the statement, "Traditional real estate organizations need to engage with PropTech companies in order to adapt to the changing global environment," while 30% of traditional real estate organizations surveyed noted they currently invest or plan to invest in proptech startups. 
The data validates this upward trend in M&A consolidations. Goodwin Law's recent report shows more than 20—up from fewer than 10 just a few years ago (via Capital IQ).
Source: CapitalIQ
Acceleration in the number of proptech assets in the market has resulted in increasingly competitive fundraising, making room for consolidation to  yield "solutions with enhanced scale," according to the Goodwin Law report, "which in turn, has made real estate companies more willing to take the risk of incorporating new technologies into their business model." 
Favorable capital markets form the foundation of the rapidly evolving M&A landscape, but there are other key driving forces behind the unfolding playbook.
Driving Forces
"A lot of companies are looking for one single tech platform to adopt," according to Goodwin Real Estate Industry Group partner Blake Liggio, "so the more abilities a tech company has, the more seamless its integration into real estate." Combining tech features, data, algorithms, and talent in order to deliver a better, more robust overall product to customers results in higher revenue per customer, with reduced sales costs. Smaller tech firms are looking to team up and make a bigger splash, hoping to gain the attention of the old guard with money to spend. Incumbents aren't interested in piecing together a system from small parts—they want an all-in-one system now, not later.
Real estate companies are using proptech funds to vet technologies useful across their portfolios. But there's a mismatch between the tech offered by the myriad startups and the implementation "know-how" at real estate companies, according to Liggio. There's a  talent problem at play—tech startups have the ability to recruit top engineers, legacy real estate companies not so much. The solution? Acquisitions are the fastest route for incumbents to bring top talent in-house. 
More than winning new talent—a boon that cannot be understated—"diversifying a real estate portfolio with high-growth technology companies can be a way to counteract the negative effects of a recession," according to Jon Banister.  
Overall, bull markets, like the one we're currently in, have spurred record levels in M&A that may not be waning anytime soon. The constantly growing appetite for proptech information and the growth of M&A activity was a big reason we brought RE:Tech and its founder Ash Zandieh under the CREtech umbrella earlier this year.
The Unfolding Landscape
The VTS and Hightower deal in 2016 was one for the ages. In the 12 months following the merger, its global user base grew 87%, commercial space and buildings on the platform both increased more than 110%, and 49,000 deals were executed. The company isn't keen to stop any time soon either. "On the heels of a funding round that propelled real-estate technology company to a $1 billion valuation," VTS hired Bob Bies, an M&A veteran, as CFO. Beyond the obvious growth benefits, "combining each company's key investor bases, including Blackstone, OpenView, Bessemer Venture Partners and Thrive Capital, resulted in more access to capital," according to Blake Liggio and Lillian Kim from Goodwin Law. It is a shining and aspirational blueprint for entrepreneurs.
CBRE's deal with Floored is a great case study for a successful real estate-tech acquisition. As Liggio and Kim note, "CBRE routinely builds and reconfigures commercial properties to meet the specifications of investors or incoming tenants"—Floored brings value by providing CBRE with interactive 3D technology and floor plan editing ability, offering "clients views of the built-out projected property."
Amazon spent a cool billion for Ring, invested in a prefab home builder, and is making massive strides toward putting Alexa's into millions of homes. Ignoring Amazon's place in the discussion would not be prudent.
The We Effect
WeWork is by far the most dominant operator in the flexible-operator leasing space, with 71% market share, according to CBRE data. In Vox, Shirin Ghaffary reports that "since raising $4.4 billion from SoftBank … the company has been acquiring companies at a rapid pace, averaging one about every two months. Most of its deals have been outside of WeWork's core business of renting out work space, ranging from education tech to apps for construction workers, and have been for undisclosed amounts." WeWork is raising so much money and deploying so much capital, it deserves its own category. 
The company has "ramped up [its] spree with data platform Euclid as [its] first 2019 acquisition, mobile access platform Waltz in June, and real estate management platform SpaceIQ in July," says Fortune contributor Anne Sraders. SpaceIQ, a workplace real estate management and operations platform, "will allow [WeWork] to strengthen [its] ability to help enterprises make informed decisions across the entirety of their real estate portfolio" according to its acquisition announcement. It also acquired social group organizer Meetup for close to $200 million according to Axios, a move to leverage its footprint in event spaces.
Just when we thought the company would go quiet due to an impending IPO, WeWork picked up Spacious.
Bottom line: WeWork's chief growth officer David Fano "affirmed the company's strategy" as 'buy, build, [and] partner' on a greater scale all the way back in 2017, and "WeWork is showing no signs of slowing [its] plans for industry-wide domination," according to Sraders. 
Other Noteworthy Activity
Wework isn't the only company doubling down on a growth through acquisition strategy. In the last 24 months, we've seen significant proptech movement, such as:
RealPage Acquired LeaseLabs for $117 Million (Sept 2018) and Rentlytics for $57 million (Oct 2018): LeaseLabs will flesh out RealPage's marketing offerings, "allow[ing] owners and operators to 'Go Direct' with their advertising and marketing spend, thereby increasing the number of qualified leads … and reducing overall marketing costs," says Jon Pastor of Consumer Solutions. An aggregator of data on multifamily properties, Rentlytics will boost RealPage's current integrations, target market, and product offerings, including adding a renovation manager module. 
Autodesk Acquired PlanGrid for $875 Million (Dec 2018): A natural joining of forces, Autodesk and PlanGrid have offered complementary construction software and now will create a tight integration of Autodesk's construction applications with PlanGrid's leading construction productivity software. 
RealPage Acquired CRE Global Enterprises for an Undisclosed Amount (Jun 2019): As the holding company for data service and analytic provider Hipercept and provider of FUEL, a cloud-based commercial and multifamily real estate valuation cash flow forecasting solution, CRE Global will instantly bolster RealPage's data and analytics services. The acquisition goal was "an integrated platform to serve the end-to-end needs of an institutional real estate and alternative asset owner," according to RealPage CEO and Chairman Steve Winn.
Procore Acquired BIManywhere, Honest Buildings and Construction BI for Undisclosed Amounts (Jul-Aug 2019): Construction management giant Procore scooped up project management software company Honest Buildings in a move "aimed at enhancing Procore's ability to manage projects from start to finish," says Betsy Kim for GlobeSt. 
The company then turned its attention to Construction BI, originally an app in the Procore App Marketplace. Construction BI integrates with Microsoft's Power BI to surface new and powerful insights from Procore's data. Late last year, the company tapped BIManywhere for its visual collaboration platform. 
MRI Software Acquired Leverton, ProLease, and Rockend for Undisclosed Amounts (Aug 2019): Enjoying a late summer shopping spree, CEO Patrick Ghalani explains, "The whole paradigm of MRI is based on the concept of taking a consortium of enterprise software applications and converting them to give the user a single experience." Leverton brings its powerful AI-driven real estate document solution, ProLease grows its global occupier solutions, and Rockend transforms both into the biggest players in residential real estate property management solutions for Australia and New Zealand. 
This frenzied pace may be the new normal until the industry makes serious progress consolidating the recent burst of highly-focused niche software offerings. 
A Residential Lens
The mega Zillow-Trulia merger was the first major residential tech deal, but not the only. The same strategy of building an end to end all-in-one solution is one element driving the moves. Another is the established firms seeing themselves quickly get lapped by newcomers powered by fancy new tech—a wake up call to evolve now, often through acquisitions. 
We've seen RE/MAX gobble up web design firm Booj and Compass nab CRM provider Contactually (in addition to the myriad of brokerages they've acquired). Opendoor acquired Open Listings. zipLogix joined Lone Wolf to creating a full back office and transaction management offering. Speaking of Wolves, OJO Labs acquired WolfNet Technologies to strengthen its MLS data. Realtor.com grabbed Opcity for a cool $210 million. 
Private equity firm Constellation Real Estate Group has purchased a plethora of companies over the last few years, most recently SmartZip in August and Offrs in July. In another private equity play, Inside Real Estate received backing from LMP to "grow its customer base and make acquisitions in the future." 
And always in the background, making small moves and testing the water, is Amazon. The company has made acquisitions that complement a residential real estate firm nicely, such as Ring and Eero. It also recently partnered with Realogy, some say as a careful and calculated entry into the residential real estate world. 
Corporate VC Alive and Well
Beyond acquisitions, companies far and wide are making investments. An Altus survey found that "53% of commercial real estate firms with at least $250M in assets have made some form of investment into PropTech," reports Matthew Rothstein for Bisnow. That doesn't mean all real estate players are diving into the deep end of major proptech acquisitions—it's more like a "dipping of the toe" according to Rothstein, "especially firms with deep pockets that can afford to absorb bad bets."
Global brokerages and massive private equity firms—think JLL, CBRE Blackstone, and Brookfield—are using venture capital funds to "buy stakes in PropTech companies, if not acquire them outright," continues Rothstein. For instance, Rudin Management Co. is invested in VTS, Nestio and Honest Buildings and JLL Spark (JLL's venture arm) announced the acquisition of Stessa, "a software-as-a-service based real estate technology platform."
Fifth Wall raised a $503 million fund with some of the largest landlords and owners in the country in every major asset class behind it. Landlords are investing direct as well, look no further than Brookfield and Equinox backing Industrious. Airbnb led the $160 investment in Lyric, in a Series B round that also included Tishman Speyer and RXR Realty.
Presidio Investors announced Bravos LLC, "a $75 million private equity investment that merges 15 independent smart-home design-build firms across the United States" that results in locations in 13 states and "a team of more than 285 professionals."
Consolidation is Fact Not Future
Mergers and acquisitions, infused with both VC funding as well as corporate VC, are at all-time highs with no signs of a slowdown. As distribution continues to increase in difficulty and adoption impedes growth, M&A offers the best bang for their buck for executives pressed to expand revenues and customers. They should look for synergies and opportunities to combine tech products selling belly-to-belly to the exact same customer base. The consolidation of small-scale specialized technology assets has "both reduced the competition that they face for funding and the resulting increase in scale optimizes the likelihood of attention from real estate incumbents attracted to the possibility of a single platform provider for all technology needs," according to Liggio and Kim. 
As Julian Hebron from The Basis Point mentions, "The only losers in a dealmaking era are companies who ignore options and cling too tight to control." For those willing to loosen the reigns, there are tangible benefits for all sides: increased NOI, combined sales teams to decrease the cost of customer acquisition, combined intellectual IP, and decreased competition. 
The strong equity market and strong economy have both spurred more M&A and further consolidation—this is a fact, not a future prediction. Looking ahead, M&A activity will be an important part of the arsenal of corporate growth strategies in real estate tech. This will continue to be the case in areas undergoing innovative change or disruption (visa a defensive acquisition). It's true, fewer unicorn or semi-unicorn companies, as well as fewer real estate tech companies going public, will be the result. But even though volume on both fronts will be down, the resulting mergers will be bigger and better than ever before, and signal the next evolution of proptech. With the accelerating M&A locomotive, executives should get onboard now or risk being left in the dust and leaving the fruits to their competitors.