Retail's Future Prospects Hinge on Creative Solutions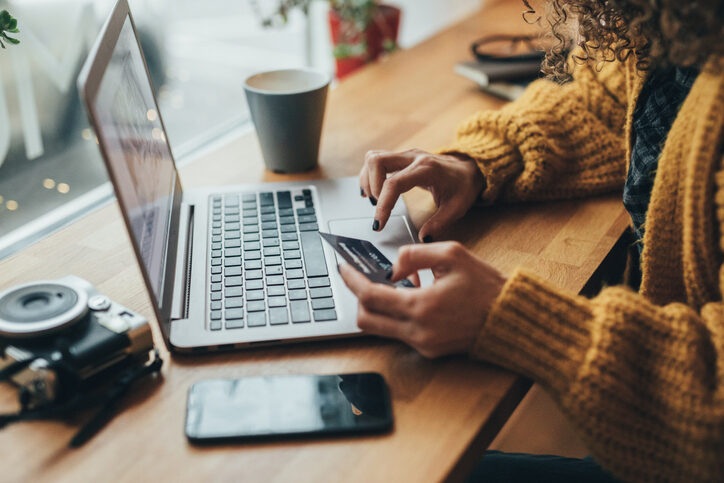 There are clear signs retail is undertaking a transformation like we've never seen before. The Financial Times' article "Death of the high street weighs on landlords round the world," reports that compared with last year, "rents agreed in UK shopping centres in the first quarter of 2019 dropped by a third," and that in the worst affected centers rents "plunged by 40 to 60 per cent in just three months." Meanwhile in the United States, "retailers have announced more than 6,900 store closures so far this year, more than in the whole of 2018."
It's turbulent times for retail. Decades-old brands Tommy Hilfiger, Ralph Lauren, and Gap have all shut down New York City locations. And it's not all the economy's fault either—retailers have acknowledged their own faults, shouldering much of the blame.
"Almost half — 35 of 74 — of listed US retailers tracked by S&P Global Market Intelligence missed Wall Street's forecasts for first quarter like-for-like sales," according to the Financial Times. "While investors are scrutinising the results for clues about consumer spending levels, a series of management mea culpas suggest they should avoid drawing too many macroeconomic conclusions."
Abercrombie & Fitch confessed to self-inflicted damage in Asia. 
Urban Outfitters and Anthropologie apparently misread fashion trends. 
The Gap "lacked diversity in silhouette, prints and pattern."
Beyond "executional misses," Nordstrom's co-president, Erik Nordstrom, noted there were rollout problems with their new loyalty scheme, The Nordy Club. "The company scrapped paper-based rewards vouchers in favour of a digital-only scheme, but the change hurt footfall."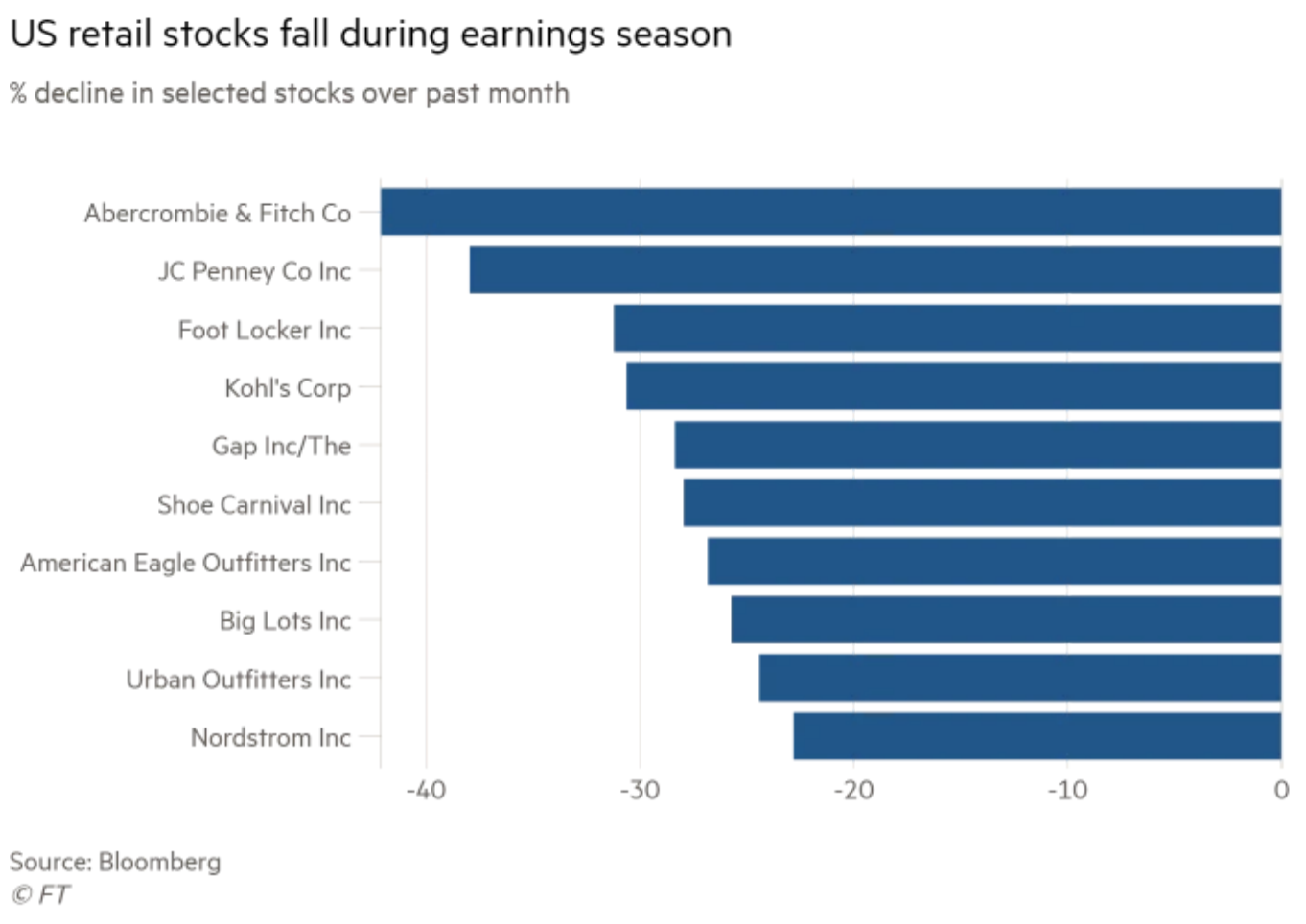 Another big factor is, of course, online retail's growth, particularly in places like China and South Korea.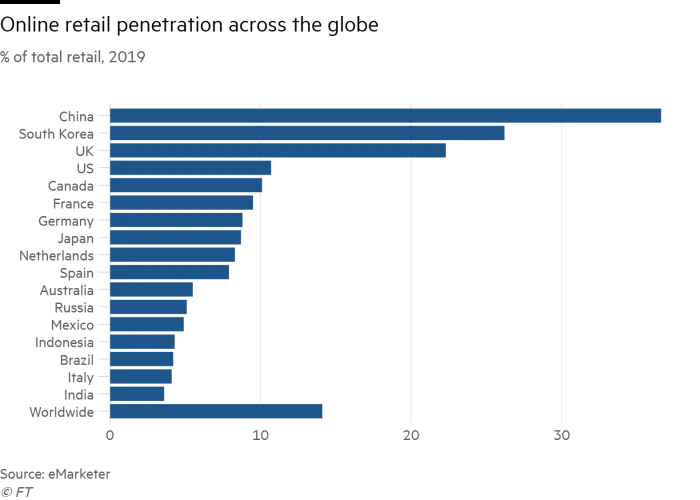 "As retail landlords fight to stay relevant in this time of digital disruption and heightened experiential demand, owners are getting creative to fill vacant space," according to Champaign Williams, former national editor at Bisnow. That could be "re-tenanting with more experiential concepts" or "repurposing space altogether, bringing in housing, hotel or office elements" to create next generation mixed-use developments.
The decline of brick-and-mortar retail environments impact more than store owners. Poor retail decisions also harm the local communities and cities around them. In an industry prone to doom and gloom, mixed-use is our Gatsby-esque green light illuminating a more sustainable future that hinges on actively innovating with new services, new experiences, and more rapid adaptability to the shifting needs of core consumers.
Not all Gloom & Doom: "Clicks to Bricks"
Despite the retail apocalypse hullabaloo, there are glimmers of hope. Positive signs have appeared through innovations from digitally-native vertical brands (DNVBs), as well as new mixed-use retail trends.
Direct-to-consumer brands such as Casper, Allbirds, Bonobos, and Warby Parker are bright spots. There is a flood of what Spencer Levy, senior economic adviser at CBRE, calls "clicks to bricks." Brands are realizing that "having a physical presence is an enormous advantage when it comes to customer acquisition," Levy opines for the Financial Times. This is a fascinating shift for powerhouse DNVBs given that a key reason retailers launched without physical locations in the first place was to avoid the costly investments needed for storefront buildouts.
As "a wave of digital retailers is moving from the internet and into some of the empty mall space left vacant by companies in bankruptcy," venture capital firm Fifth Wall is helping "digitally native companies open some of their first brick-and-mortar locations," according to Lauren Thomas in CNBC. Having raised "$64.5 million … of $200 million, for a new retail fund" as of November of last year, Fifth Wall has already made a range of investments, such as next generation cornerstore Foxtrot and facial company Heyday.
Brick-and-mortar traction gained by online-first brands is a boon for struggling malls across the country that land them as tenants, but even these don't provide a complete picture of how retail spaces will remain relevant into the future. "All malls aren't dead—but the ones that are thriving are doing so because they are becoming more like the city. They offer a hybrid retail experience, now centered on food rather than fashion, born of the 21st century," according to Alexandra Lange for Curbed. Mckinsey provides The Cabot Circus Shopping Centre in Bristol, England as an example of new malls built in urban areas that are "open and fully integrated with the landscape," noting that the shopping center has a "unique shell-shaped glass roof that's the size of one and a half football fields."
Brian Kingston, Brookfield's real estate division chief executive, echoes that sentiment and even goes even further, explaining that it comes down to distinguishing between poor and high-quality properties, so that most value can be extracted by finding "the best opportunities in the best malls." Brookfield is allocating capital to mixed-use developments, with "plans to add housing, offices or hotels to parts of [the US mall REIT] GGP's portfolio where retail is weaker." 
Also indicative of this trend is retail giant Ikea's announcement last year that it would "invest €3bn in new mixed-use city centre developments built around Ikea stores in Europe, Asia and North America."
Despite a rollercoaster of rises and dips over the past decade as major brands adjusted to new retail realities, there are beacons of light in retail's future. 
Pop-Ups: A Similar (But Different) Service
Pop-ups create less capital risk for retailers and, theoretically, give brands an easier, cheaper, and faster route to reaching customers. "Retail as a temporary space" with shorter leases is overtaking the industry at increasing speed—and it's not limited to the seismic shifts in commercial office spaces.
Leading Seattle-based retailer Nordstrom launched Pop-In@Nordstrom in October of 2013 and has moved quickly to test and duplicate this model across food, tech, and even fashion for babies and young children. "Union, the eclectic streetwear shop on La Brea Avenue in Los Angeles, has teamed up with Nordstrom for a fresh pop-up that launches at the Seattle-based retailer's department stores," reports the Los Angeles Times. Referred to as Concept 005: Union & Co., "the collaboration is made up of more than 170 exclusive pieces from 13 labels and covers clothes, shoes and accessories."
Facebook and Macy's teamed up around the holidays last year, and Macy's is also testing a small format AmazonGo store, which is "450 square feet in size and allows shoppers to grab packaged meals like breakfast, lunch, and dinner, as well as snacks and drinks." If that works, the prospect could be a game changer.
Talking about retail's uberization, Nikki Baird in Forbes notes "that pop-ups are not fads. Like flash sales, it's not going to totally remake retail into a whole new business model, but it's probably going to have to become a regular, sustained effort by retailers."
Macerich, the nation's third largest mall owner and a Fifth Wall strategic anchor, is launching a "concept known as 'BrandBox' at Tysons Corner Center just outside Washington, D.C.," according to CNBC. The 11,000 square foot space will "house six brands, including apparel retailer Naadam and makeup company Winky Lux, for six to 12 months." Each "mini store" will be rotated in and out, providing a channel for aspiring retailers to test the waters of physical storefronts.
MR Pop-Up is a "retail marketing agency that plans, creates, produces and supports customized retail signage and displays." Michael Decker, Vice President of Marketing Strategy at Medallion Retail says, "many new and vital brands entering markets are connected with social causes as a key element of their brand strategy."
Co-retail married with coworking will pave the future of retail and chart retail's future course. That will be brought to light with next generation pop-up platforms and 3D printing shortening the time to bring shape to the built environment.
Experiences: Soon Table Stakes
An out of this world consumer experience is quickly becoming table stakes to survive in today's retail environment. Customers are simply too busy with only so many free minutes in the day; dragging them away from their screens/jobs/families is quite the chore.
At DNVB storefronts, customers find that associates "truly go out of their way to help [them] shop, exclusives that [they] might not be able to snag online, and well-designed interiors," says Connie Chen on Business Insider.
Retailtainment comes down to "fusing retail and entertainment to enhance the shopping experience," according to Vend. Anything that captures attention is fair game. 
Solfire

, a Brooklyn-based athleisure apparel retailer, "set up a juice and smoothie bar and a 'fitness oasis' — a space for clubs to meet and classes to exercise." It went the extra mile by creating a community board to showcase "all the studios [and] places people sweat…[in] the [surrounding] area..." 
Dresden

is an sustainably-sourced eyewear retailer and healthcare provider using discarded fishing nets and plastic waste from Australian beaches to empower shoppers by creating interchangeable lenses and frames.
Book talks and signings, professional sports player autograph sessions, and photos with Santa Claus are all additional examples. A few years ago, "Walmart stores in Little Rock, Arkansas,

brought in professional bullfighters

to sign autographs in-store" — a stunt that attracted both a ton of foot traffic and local press coverage as well."
Chase

opened one of its largest locations to date

at 390 Madison Ave in New York City—it "contains state-of-the-art ATMs, a 'digital advice bar' and … will host 'Chase chats,' during which people can meet after banking hours to discuss financial planning or meet celebrities such as skier Lindsey Vonn."
Turning retail into tourism destinations is a tactic New York City has long mastered. Rockefeller Center remains a cultural icon, and Hudson Yards has come on the scene as a strong tourist attraction, peaking at 70,000 daily weekend visitors in March, but remaining at 25,000-50,000 since then,

according to Crain's New York Business

.
What could be better for foot traffic than quality food? While food courts are nothing new, luxury retailers are

moving into the restaurant business to boost sales

—Barneys stores in five flagship locations across the country now boast Freds restaurants, Neiman Marcus serves up classy craft cocktails and seasonal fare at its Zodiac Room, and even Tiffany & Co. is in on the game—its Blue Box Cafe opened in 2017 at its flagship location on Fifth Avenue. And these are just three of the countless others—Anthropolgie, Ralph Lauren, and Restoration Hardware also see the potential for bringing high end dining to their stores.
Retail's Future: Dire Straits or Stronger than Ever?
"We really believe that the future of the workplace as a service industry is one with much tighter integration and partnership between workplace operators like us and landlords," remarks Industrious co-founder Jamie Hodari.
As the role of the landlord fundamentally changes, creatively interpreting a course forward is essential. "A shopping centre was historically a place where, principally, stores sold things. It's now moved to be so much more than that," said Mark Bourgeois, UK and Ireland managing director at Hammerson.
There is so much potential beyond what we've even seen so far—this is early days of the retail shift. Breweries and distilleries could be natural retail partners, interspersing brand pop-ups in the lawn with cornhole, giant Jenga, and bocce ball. The lesson here is that brands simply must create the types of retail and life experiences consumers demand—nothing short of exceptional experiences are worth sacrificing the convenience of online shopping or undertaking the inconvenience of leaving home, work, and free time to head to brick-and-mortar locations. 
The ramifications are deep. Operators, landlords, tenants, and local residents will all have to be resilient and work together to emerge on the other side. We must all stand together on the end of our proverbial dock, seeking the green light that will chart retail's course forward—the strength of communities far and wide depend on it.