The Top Commercial Real Estate Conferences You Must Attend This Fall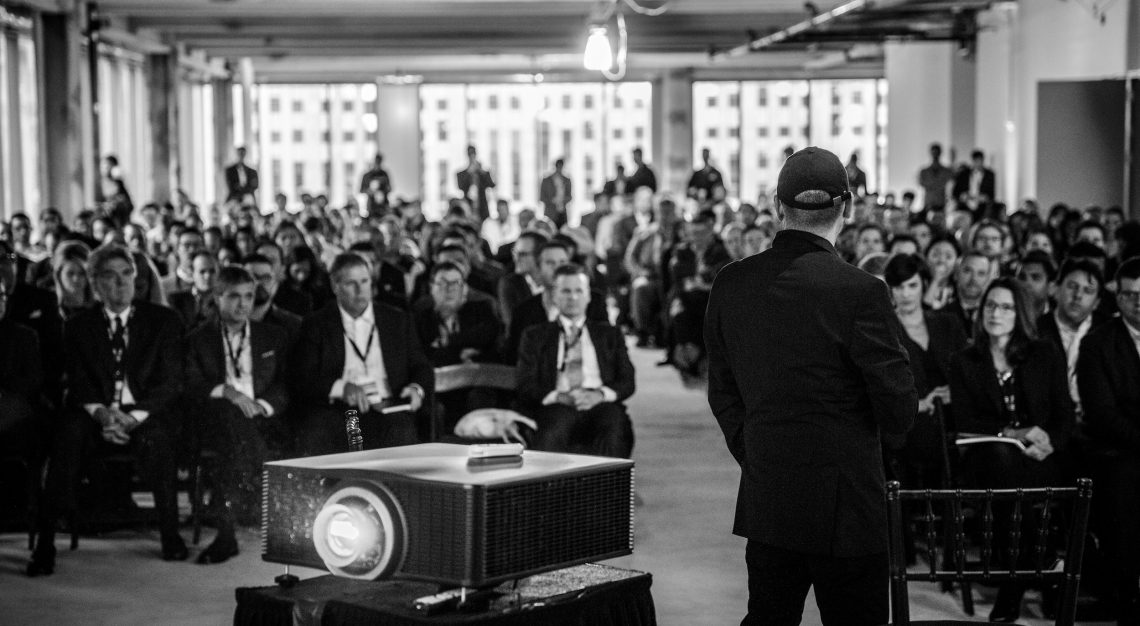 Ah, fall. Pumpkin spice, changing leaves, and conference season. That's right: fall is a busy time of year for commercial real estate professionals to gather and exchange information. Don't miss these exciting opportunities to expand your knowledge base, coming to a venue near you this 2018.
CREtech Los Angeles
October 18
Los Angeles, CA
Los Angeles attendees have a real treat in store: an exclusive interview with Fifth Wall Venture's leaders. The session will cover the fund's formation, evolution and future plans. The conference will include the networking reception, a panel of industry leaders dissecting tech investment, and real estate technology exhibitors. Register here.
New York: Commercial Real Estate Technology Summit
September 17
New York, NY
CREtech's Michael Beckerman will host this technology summit, presented with the National Realty Club and the Harmonie Club. Beckerman is a 25-year veteran of the real estate communications sector having founded Beckerman Public Relations and subsequently built the company into one of the top 50 largest independently owned public relations firms in the country. The summit will be from 5-7:30pm at the prestigious Harmonie Club. Register here.
NAI Global 2018
September 24-26
Austin, TX
Hundreds of NAI's brokers, executives, marketing managers, and other key influencers attend the annual NAI Global convention. The convention is chock full of engaging panels, breakout sessions, and networking opportunities. Speciality sessions address every industry niche and present best practices to stay on the leading edge.
ULI Fall Meeting
October 8-11
Boston, MA
Over 6,500 will attend the ULI (Urban Land Institute) Fall Meeting. Leaders from every sector of the real estate development industry gather to gain cutting-edge insights into the state of commercial real estate. Attendees build relationships with developers, investors, architects, planners, brokers, attorneys, and government officials.
CCIM Global Conference
October 7 - 11
Chicago, IL
Don't miss the CCIM Institute's annual global conference. This year's event will address crowdfunding and big data. Rub elbows with the top commercial real estate professionals shaping the industry's future.
SIOR 2018 Fall World Conference
October 11-13
Denver, CO
Plan for a wide array of engaging sessions from industry leaders the 2018 SIOR Fall World Conference. SIOR designees learn about new technologies, sector trends, and new ways to help clients add value to their properties. The Society of Industrial and Office Realtors® is the leading professional commercial and industrial real estate association.
CoreNet Global Summit
October 14 – 17
Boston, MA
The CoreNet Global Summit will explore ways CRE professionals can transcend traditional boundaries through divergence. Over 2000 industry executives regularly attend this event which provides time for networking between breakout sessions.
NAIOP Converge
October 15 - 17
Washington, D.C.
The preeminent conference for commercial real estate – where deals, connections, and trends come together. Over 1,500 industry leaders are anticipated to attend this year's conference. See full conference speaker line up and register.
CREW Network Convention and Marketplace
October 17 – 19
San Diego, CA
The annual CREW Network Convention and Marketplace is a premier industry event. Thought-provoking speakers provide education, professional development, and inspiration and insight. The conference is structured to maximize business networking. If you're a CRE professional looking to expand your network while taking advantage of some of the best education and leadership development in the industry, plan to attend CREW.  
CREtech Chicago
October 18
Chicago, IL
CRETech is coming to Chicago for the first time on October 18! Hear from sector leaders on where we are and where we're headed in the industry while discovering some of the most innovative technology solutions for CRE professionals. Kickoff the first-ever with a light reception with and unparalleled networking opportunities. Register here.
CREtech Austin
October 25
Austin, TX
In partnership with Founders Grove Capital, CREtech is heading to Austin for a Regional Meetup! Hear from the industry's leading innovators, VCs and investors at this exclusive event. Register today.  
RealShare Apartments MULTIFAMILY MARKET: TRENDS, STRATEGIES & INSIGHTS
October 29-30
Westin Bonaventure, Los Angeles, CA
This event brings together the hottest topics with 70+ speakers representing the brightest minds in the multifamily community. The RealShare Apartments conference leverages the strength of ALM's Real Estate Forum & GlobeSt.com who report on the multifamily sector daily.
Virtual Demo Day
November 6
NY Real Estate Tech Week (Online)
The second annual Virtual Demo Day will featuring live demos from the most innovative tech companies in the commercial real estate industry. Participate in Real Estate Tech Week without leaving your desk. Register now for FREE! Demo day runs from 9 am-noon.
REITworld: 2018 Annual Conference
November 7 - 9
Marriott Marquis, San Francisco, CA
Attend Nareit's 2018 REITworld, the organization's annual conference. Hear first-hand from REIT executives and experts in the real estate investment community. Attendees forge new business relationships and strengthen existing ones, participate in thought-provoking conversations with peers and industry leaders, and gather the latest insights and market intelligence from industry experts.
2018 NMHC OPTECH Conference & Exposition
November 14-16
Rosen Shingle Creek, Orlando, FL
Open to NMHC members and non-members alike, NMHC's OPTECH Conference & Exposition is the premier destination for what's next in multifamily. OPTECH features more than 150+ participating speakers and more than 40 sessions focused on emerging trends for property operations, marketing, technology, sustainability and telecommunications. The sessions provide a unique insight on critical topics, silo-breaking panels and inspirational discussions with the brightest minds across the multifamily industry.
CREtech New York
December 6
New York, NY
Over 700 industry influencers and startups will gather for New York's premier tech event. Network with the brightest minds disrupting the business and find the next tech product poised to shake up the industry. Early bird registration ends August 31, so don't delay in booking your ticket.