CREtech and MIT Center for Real Estate Host Hugely Successful Event Featuring Leading Scientists and Innovators In Commercial Real Estate Tech Sector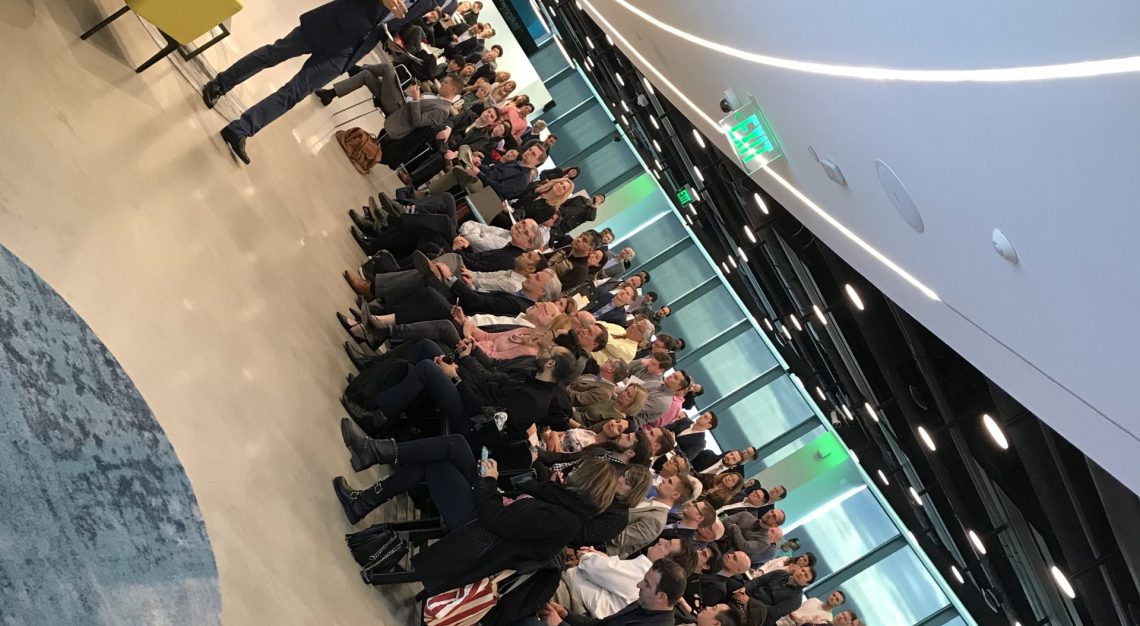 CREtech and MIT Center for Real Estate Join Forces for Second Straight Year to Present Next-Gen CRE Tech Ideas and Trends
New York, NY (April 11, 2019) — CREtech (cretech.com), the largest event, data and content platform covering the commercial real estate tech industry, returned to Boston on Wednesday, April 10 in partnership with MIT Center for Real Estate and NAIOP Massachusetts to host a groundbreaking event hosted at one of the greenest buildings in the U.S., PTC.
Several hundred commercial real estate tech enthusiasts were on hand to attend the CREtech FUTURE: Boston event that featured the leading scientists and innovators discussing what real estate professionals can anticipate on the innovative front in the future. The content and presentations focused on the biggest ideas and trends that will have the most significant impact on this massive industry in the future.
"Partnering with the world-renowned MIT Center For Real Estate is truly one of our most important initiatives at CREtech," stated Michael Beckerman, CEO, CRETech.com. "The Center is critically important to our ecosystem as it provides much-needed leadership, insights and actionable data. As our core mission is to help build this CRE Tech ecosystem globally, working together with The Center on our most recent event in Boston is a vital part of our ability to execute on this vision," Beckerman concluded.
Speakers included:
During networking breaks, attendees also had full access to the official networking and matchmaking app utilized by CREtech allowing them to view recommended connections, browse attendees, connect with others via private messages and book one-to-one meetings before and during the conference.
Upcoming CREtech events:
About CREtech
CREtech is the largest event, data and content platform in the commercial real estate tech industry. The platform features the most well attended trade shows in the industry, hand selected daily news, the largest directory of tech startups serving the industry and industry leading research.
CREtech is owned and operated by The News Funnel, the leading content, connectivity and event platform devoted to the commercial real estate industry.
Get tickets to an upcoming CREtech event or learn more about marketing and sponsorship opportunities by emailing anne@cretech.com.
About MIT Center for Real Estate
Educating the men and women whose innovations will serve the industry worldwide, the MIT Center for Real Estate is home to the first one-year Master of Science in Real Estate Development (MSRED) degree, as well as an intensive two- week Professional Certificate in Real Estate Finance and Development.
Our pioneering research investigates the real estate transaction from initial concept to market reality, providing breakthrough knowledge to help organizations capitalize on today's dynamic markets and technologies.
Uniting industry leaders with MIT's distinguished researchers and students, our diversified industry partnership program advances the art and science of global real estate, bridging the gap between theory and practice.