The Coming Resi/CRE Convergence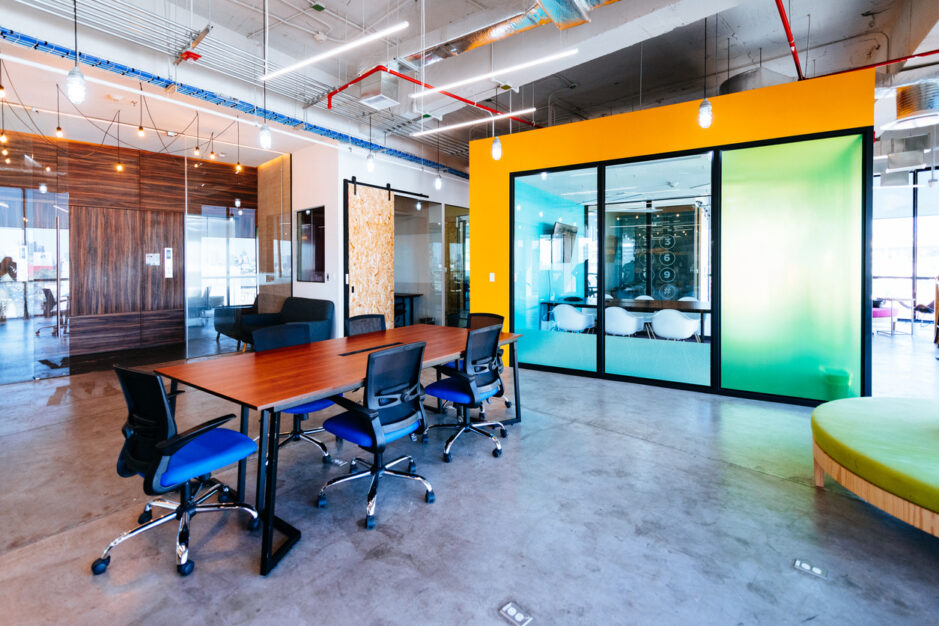 Residential real estate has always been thought of as sales and, to a lesser degree, rentals. Commercial has operated with five pillars for decades: office, retail, industrial, multi-family, and hospitality. There was historically little to no interaction or cross-over between the two. Now, tech companies and even landlords are blurring the lines between these historically disparate industries. 
Short-term rentals are interspersed in skyscrapers. Coworking establishments thrive inside residential buildings. Retail pop-ups sit cozily on the ground floor of multi-family residences. Coliving continues to infiltrate cities far and wide as housing prices rise. And, according to Knowledge@Wharton, "short-term rentals and hotels are beginning to resemble one another."
But it doesn't stop there. "Millennials and empty nesters are flocking to live in mixed-use developments that offer maintenance-free living in an upscale environment," says Kathy Sawin,   Executive Vice President of Brokerage Services at Metro Commercial. Brick and mortar is also facing an upheaval as it's never seen before as e-commerce rears its ugly—but profitable—head. Workers are moving closer to their offices. And legislation is spurring new models and forcing a new definition of mixed-use. 
This trend of blurring of residential and commercial has momentum and hybrid build ups of physical space indicate we're past the point of return. Boundaries are shattering everywhere you look. This is our new norm.
The Poster Child
Airbnb made a name for itself renting residential houses and condos to travelers, but it is increasingly diversifying into commercial spaces now, too. Increased demand and regulatory challenges have driven Airbnb to seek additional classes of properties, test new operator models, and launch a friendly buildings program—all to help replace the space that's been booted off the platform due to regulation, and continue to grow as they approach an IPO.
The ultimate example is the 87-year-old Rockefeller Center, where Airbnb is teaming up with RXR "to turn 10 stories of that 33-story building—currently home to the American Girl store, among other businesses—into Airbnb-operated rentals." The units will include amenities such as a concierge, dedicated lobby, a new bar and restaurant, as well as a business center. That was followed by news that WeWork signed a revenue sharing agreement for 90,000 square feet at the same location. Outfitting this iconic building will bring rapid global awareness to the prospect (and viability) of vacation rentals in a commercial skyscraper. The next step is the company's coming collaboration on "a similar office/hotel hybrid at a former printing press at 47 Hall Street, across from the Brooklyn Navy Yard."
Beyond that, the short-term rental platform made waves recently with the news that it is leading the $160 million investment into Lyric—a company offering "serviced apartment businesses that are licensed to run as a hotel (avoiding regulatory challenges), and using marketplaces like Airbnb to advertise accommodations." Lyric's investment round included large landlords Tishman Speyer and RXR Realty, as well as current investors Barry Sternlicht and Built World powerhouse Fifth Wall Ventures, which has ties to the top landlords in the country across all asset classes. 
Lyric co-founder Joe Fraiman said their "creative suites" are "spacious studios, one-bedroom or two-bedroom suites on full floors of premium, either multi-family or mixed-use buildings, in 13 U.S. markets." The company—which has 400 units and more than 500 rooms—is building a presence in New York at 70 Pine St in the Financial District, where it "signed a long-term lease to open 132 suites on the third through sixth floors of the 67-story art deco landmark tower." Lyric isn't the only one tackling this space—it's joined by the likes of Sonder, Stay Alfred, Mint House, and Domicile.
They key point here: Landlords have noted the potential to increase monetization of office towers in prime locations with new space utilization.
With the short-term rental market showing no signs of slowing, "customer demand is pushing [short-term rentals] toward hotels, with greater standardization, easy check-in, and more whole-unit rentals (as opposed to bedrooms in an owner's home)," according to Knowledge@Wharton. Retrofitting commercial buildings with shared entrances is easier and more cost effective than equipping millions of single properties with the required technology and boots-on-the-ground hospitality staff.
Trends Driving the Change
This movement is coming on the heels of several massive trends. Let's take a closer look.
The Mixed-Use Renaissance
Mixed-use is not a new concept. Mom-and-pop shops with adjacent living quarters are popular in across cities because it's a winning work-life balance for many, and this has been true for generations. Similarly, retail and hospitality storefronts on lower floors with apartments upstairs are nothing new for cities all over the world. This has always been a winning combination for tenants, and it's increasingly becoming even more viable for developers. 
Diversity in development brings expertise and additional benefits, like robust property management capabilities able to manage complex operations that lead to "...higher quality tenants, shorter vacancy cycles, better processes, and improved support." In addition to flexible tenants and a more holistic environment, mixed-use also distributes risk and makes developments more recession-proof than space that is either strictly office, multi-family, or industrial.
For tenants, it comes down to quality of life. "There is demand for mixed-use development in cities from all age groups, not just the young, but in the US we're still building too many single-unit homes in the suburbs. People want a more integrated life—they don't want to live in an isolating way, travelling between work, home and friends," notes Cherry Maslen at savills.
The trend has been around, but the scale and nature of these implementations is changing rapidly. Metro Commercial found that 80% of the $1.328 trillion spent on construction in 2017 went toward some version of mixed-use. And according to FortuneBuilders, mixed-use has "the power to attract an immense amount of interest and foot traffic compared to stand-alone stores. In addition, mixed-use retail tenants are generally the beneficiaries of recurring spending from local residents, including those within the mixed-use building." 
There may be no better example of this new mixed-use scenario than the Hudson Yards neighborhood in New York City, which includes a one million square foot retail complex "surrounded by 14 acres of public space, new cultural landmarks, 4,000 modern residences including affordable housing and state-of-the-art commercial office space for diverse, leading companies."
Selina is another prime example, this time from within the hospitality sector. It raised a $100 million Series C to continue "mix[ing] high-end hotel units with multiple bed dormitory rooms, coworking space and local eateries in the same building." It already operates over 22,000 beds in 46 countries, and is now focused on penetrating the massive U.S. market.
According to Adam Robinson at RAF Pacifica Group, "Cities and developers understand that effectively using land to create multi-use destinations brings deep value to communities. Further, investors understand that they can meet consumer demands, while also diversifying and protecting their portfolios by investing in mixed-use projects." 
It's a simple truth that "this is the wave of the future," as Robinson notes, "and those who are positioned to bring mixed-use assets into communities will reap strong benefits for the long-term."
Regulatory Fires at Every Turn
Short-term rentals are the ground floor for the residential and commercial convergence, but aren't without their downsides. According to Home Ownership Matters, "rental rates for long-term residents appear to be rising faster in neighborhoods where short-term rentals are most prevalent." Properties would otherwise be rented long term to residents rather than tourists. Additionally, properties "have virtually no oversight or accountability, potentially creating a public safety issue."
City officials have taken note as the issue has become "a political hot potato in communities across the nation." With proven downsides and no decrease in demand, recently enacted laws in cities around the world make it harder and harder for owners to rent residential properties short-term.  
The largest tourism market in the U.S., New York City, has been a legal challenge for years. The Multiple Dwelling Law that prohibits rentals of less than 30 days in certain types of apartment buildings hasn't helped the situation.
For years, Airbnb was in a legal dispute with its hometown of San Francisco, which was finally settled in 2017. Listings in the city dropped by 50% when the law was put into practice.
In late 2018, the Los Angeles City Council passed a law that states "Airbnb hosts can only rent out their primary residences, defined as the place where a host lives for more than 6 months of the year." The law additional imposes a 120 day limit per year, and affixes an $89 fee for city every year. 
Santa Monica has some of the strictest laws in the U.S., wiping out 80% of its inventory with new regulation a few years ago. Cincinnati recently passed an ordinance that will "impose a 7-percent excise tax on short-term rental operators, require them to register with the city and self-certify that their properties are in compliance with city code." Across the pond, Barcelona, Spain has been cracking down, too.
It seems as though more regulatory activity happens every month. The more legal challenges, the more expensive it is to bring residential inventory online to global marketplaces. And the more it makes sense to seek other asset classes in that constant pursuit of more rentable space. 
Urban Transformation
With 55% of the current global population living in cities, and the number predicted to rise to 68% by 2050 according to the U.N., cities far and wide are strained with the urban influx. The  U.N. study indicates there are "33 urban centers with populations of more than 10 million people—although this is expected to rise to 43 by 2030."
Space in urban metropolitans is at a premium. Everyone wants to live close to the city center. That means cities must be built up rather than built out.
"A new generation of urbanites across the world already favor high densities and smaller living spaces," according to David Grasso, and that's a key reason dense, mixed-use buildings will end up being the industry's de facto development strategy.
Coliving/Coworking Hybrid
Both coliving and coworking have separately proliferated across the U.S. and both are changing the way developers approach both residential and commercial real estate. Together, however, this new hybrid trend offers huge additional hybrid opportunities for both developers and tenants. 
As housing prices rise, coliving "represents a means to increase NOI per square foot, a type of communal living experience that is and will be sought, and a path toward addressing what many believe to be societies' great risk: loneliness." Meanwhile, coworking is the driving force behind the space as a service (SPaas) shift sweeping the CRE industry. 
In more recent years, we have already begun to see these two multi-trillion dollar industries merging and combining in interesting ways. They're a better natural fit than one might first assume: Costs of customer acquisition are increasing as competition comes to the market and there's cost savings to be had by upselling coliving accommodations to coworking members, and vice versa. 
Although WeWork and WeLive are the most public-facing brands behind this shift, they are not the only players at the table. A Dutch hotel chain, The Student Hotel, is a coworking and coliving hybrid made with international students in mind that opened in Barcelona and also has locations in Rotterdam, Amsterdam, Paris, Florence, Eindhoven, Maastricht, The Hague, and Groningen. We've also previously discussed other pioneers in the space: 
Sun and Co. is the first coliving and coworking community in the whole Mediterranean Coast and Outsite similarly combines coworking and coliving in locations scattered across the U.S. and abroad. Aligning coliving with the digital nomad trend, AngkorHUB offers coliving, accommodation, and community with the click of a button in Siem Reap, Cambodia.
People increasingly want to be closer to their work locations and decrease commuting times. They prioritize time spent with friends and family and built-in conveniences that make their lives better. Hybrid locations are the future.
Retail's Transformation and Resurgence
It's no secret retail has undergone massive changes over the past few decades. Largely thanks to the advent and rapid growth of Amazon and e-commerce, an estimated 200 million square feet of retail space has either closed or will close, and many of those closed locations were once large box retailers like Sears, JCPenney, and the Sports Authority.
All that space lying vacant and underutilized presents an opportunity for development for the next generation. According to Urban Land Institute, "Redeveloping the vast stock of obsolete malls is a daunting challenge for mall owners, particularly those with large portfolios, not only because of the vast expense of the undertaking, but also because of the complexity of the task."
Even Madison Avenue, the mecca of shopping, is seeing empty storefronts due to rising rents and lack of customer spending. Traditional malls, once a hotbed for shopping activity, are no longer focal points for customers' commerce activity. 
It's simply a lot harder to get consumers to visit retail locations. However, physical stores aren't dead or irrelevant but rather still "an important component of consumers' omni channel purchasing habits," says Mauricio Prieto. Venture Capital firm Fifth Wall is helping the next wave of digital retailers open physical storefronts through companies like "facial company Heydey, shoe maker Taft, furniture brand Interior Define, shirt company Untuckit, hair salon chain Madison Reed, and grocer and food delivery platform Foxtrot."
Malls are not the only places looking for unconventional tenants. Look to Spacious for another innovative model transforming restaurants into coworking establishments.
The bottom line is that there's too much retail space and not enough housing in Seattle and many other cities across the globe. The timing is right to perfect that balance. "Yesterday's commercial space will be repurposed into the housing of the future," says David Grasso. "If regulatory barriers such as local zoning laws don't stand in the way, mass repurposing, especially for co-living, could be a huge windfall to average consumers across the world."
Mass repurposing is already underway all over the country. America's first enclosed mall, the Westminster Arcade in Rhode Island, opened in 1892 and was recently converted to micro-apartment complex. Coliving leader Starcity is playing its part by "buy[ing] up defunct hotels, retail buildings, and parking garages and turn[ing] them into dorm-like living spaces for the [San Francisco's] restaurant workers, teachers, and artists." The company is building the largest co-living complex in the world, an 800-bed complex in San Jose, scheduled to come online in 2021. Additionally, Starcity plans to open a 270-unit property in San Francisco.
A Unified Real Estate Front
Marriott will break ground this fall on the tallest modular hotel in the world. Modular construction technology will only improve in the coming years, and as real world examples grow, it'll become easier to intersperse commercial and residential components into the same buildings.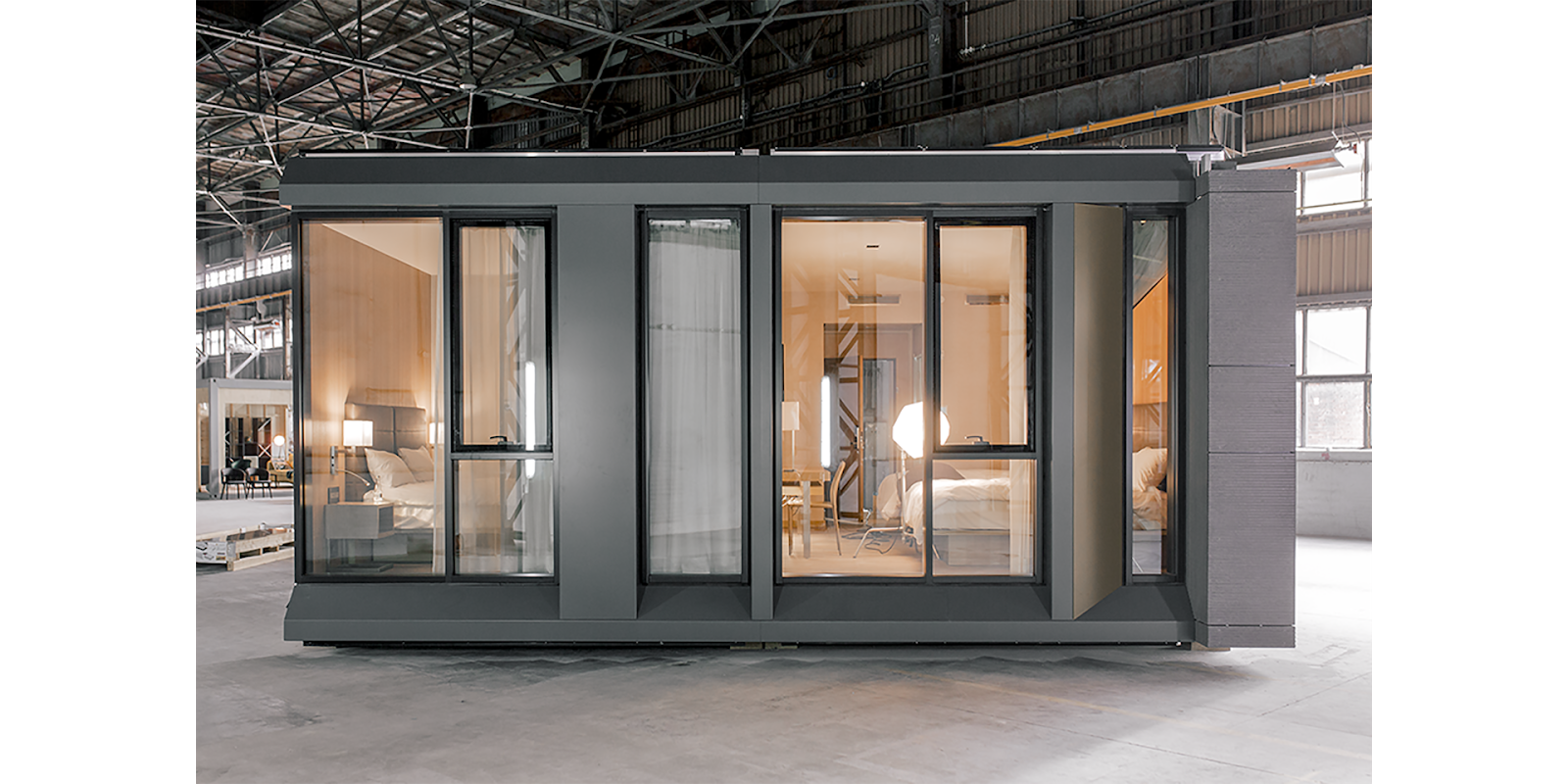 Think physical world legos, but with the blocks being entire rooms, inserted into skyscrapers via a complex transportation network engineered by the likes of Uber and Convoy.
Our future is crystallizing as a unified real estate front as more and more employees move closer and closer to work, as retail continues its transformation, and as mixed-use rises in prominence. Rapid urbanization has forced the densification of space. 
Will we reach a point where self driving technology—which is so hyped but still a long way from being adopted/implemented—becomes so good that we progress back to a world where commuting from outside the urban core is acceptable to consumers? That's the trillion dollar question.
While we await that answer, it's clear the status quo of two massive industries operating in their own respective silos has come to an end.